The climate is changing, everybody is coughing, everywhere. I m having a very bad ear ache since morning, the pain is unbearable, as soon as i returned from my yoga class, i took 2 panadols and slept for an hour! Rain or shine, pain or gain i have mouths to feed so had to be on my foot, though i made a simple rasam and kootu for lunch today, with this pain, it was like cooking for an army!
The second day of carribean cuisine, i made yet another soup, just to keep myself warm and feel cozy!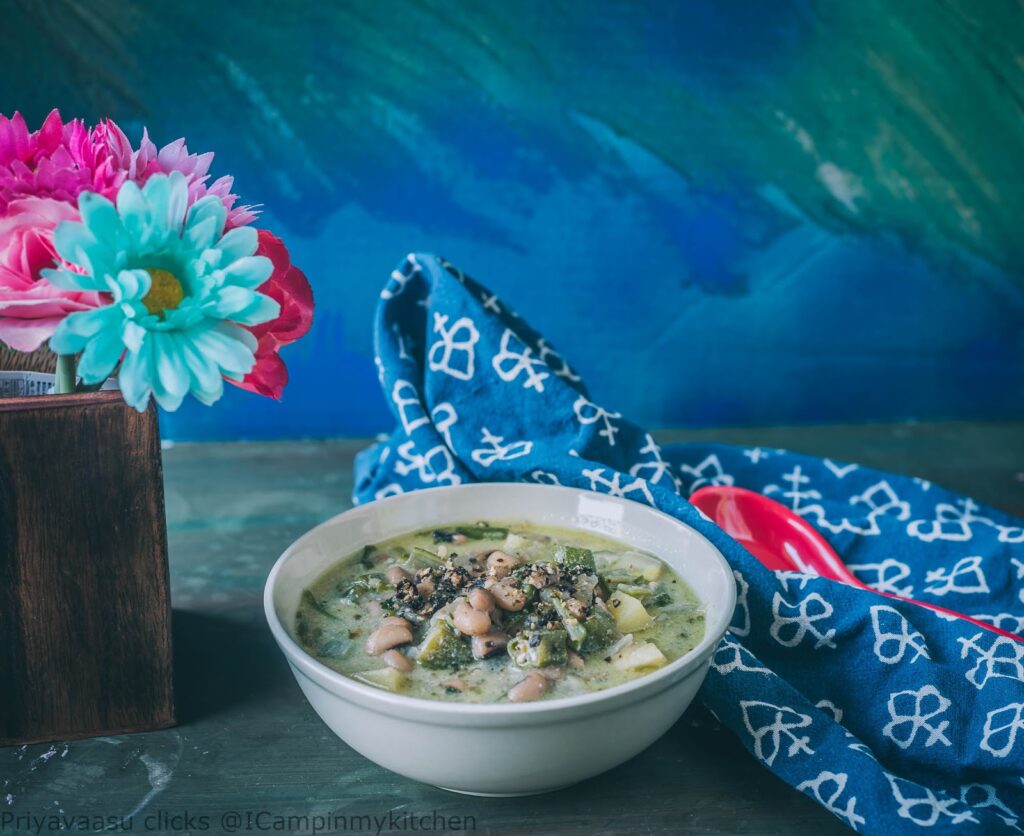 This potato soup, with okra, is cooked with coconut milk, which lends it a sweet taste and an amazing aroma! I tempered it with coconut oil, which made the flavor more intense. The original recipe again had thyme, kale and used scotch bonnet peppers for the spice. Since i didn't find all these nearby, i went ahead and made the soup with the ingredients i had at hand.
Neverthless the soup tasted delicious, we at home love the flavor of coconut milk, so it was a treat for us.The taste of ginger and pepper which added at the end gives it a nice warm feel. So, if you are in no mood for a detailed meal, but want to eat something interesting, this soup is definitely a great choice.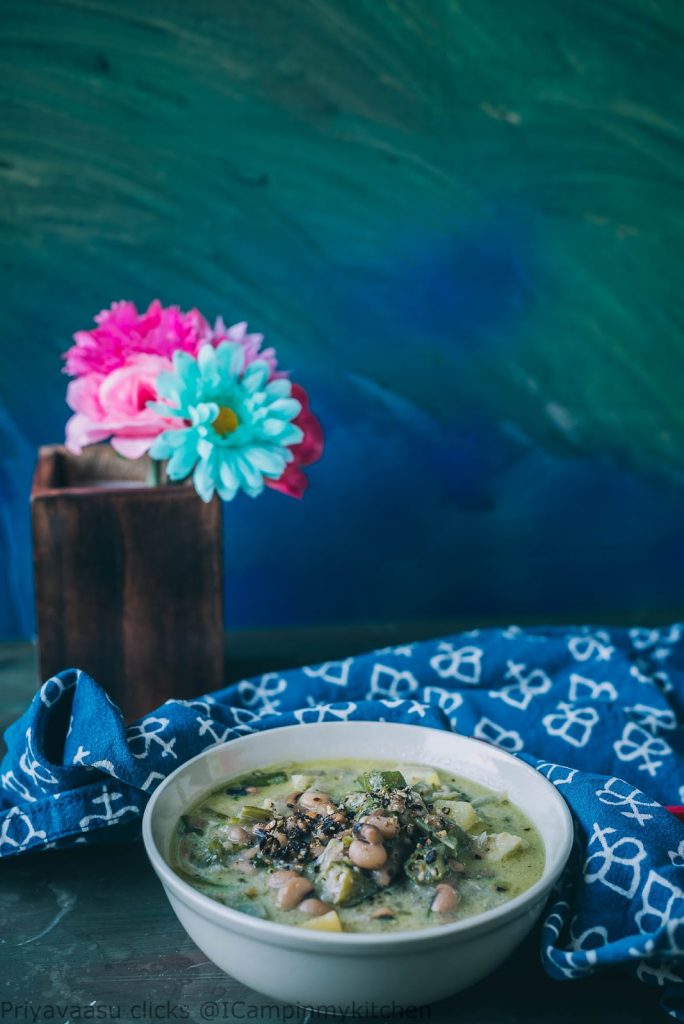 Inspired from here
Ingredients
½ a sweet potato, peeled and chopped into cubes
½ a carrot, peeled and chopped into cubes
a small potato, peeled and chopped into cubes
2-3 tablespoon freshly chopped coriander leaves
1 onion, finely chopped
1 tomato, finely chopped (i forgot to add)
¼ cup black eyed beans, cooked
1&½ green chili , finely chopped
2 cloves of garlic, finely minced
½ cup of coconut milk
1.5 cups of vegetable stock
½ teaspoon freshly pounded pepper
½ teaspoon turmeric powder
½ teaspoon freshly grated ginger
2 tablespoon coconut oil
Salt to taste
Method
Wash and prep all the vegetables as said above. In wide pan, heat coconut oil, when it is hot, throw in the chopped onion, green chili and garlic. Saute until the onions turn translucent.

Next add chopped tomatoes and let it get mushy. Throw in the chopped veggies except okra, let it sweat for 2-3 minutes. Add stock and black-eyed peas to this and let it cook for 10-12 minutes, until the sweet potatoes are fork tender.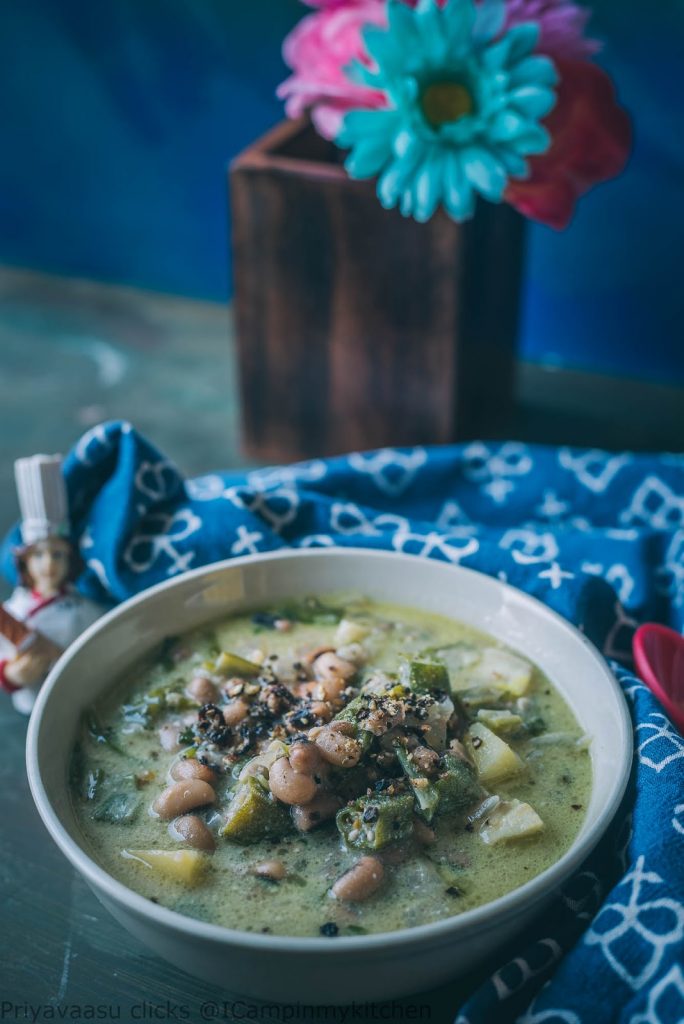 Now add the okra and let this simmer for another 10 minutes. Finally add the coconut milk. Let it be on heat for 5 minutes, remove from stove, add chopped coriander leaves, pounded pepper and grated ginger. Mix well and serve warm.