There is a saying in Tamil "
பருப்பு இல்லாமல் கல்யாணமா/
Paruppu illama Kalayanama??",
which literally means "There is no wedding feast without lentils"? Paruppu/Lentils nothing but cooked tuvar dal/pigeon peas mashed with salt, which is served next to rice or sometimes on top of rice along with ghee and mostly the first morsel tasted would be this dal mixed rice aka paruppu saadam (lentil rice). Same way,there is very less condiments/dips that is made without tahini in the Arabic cuisine.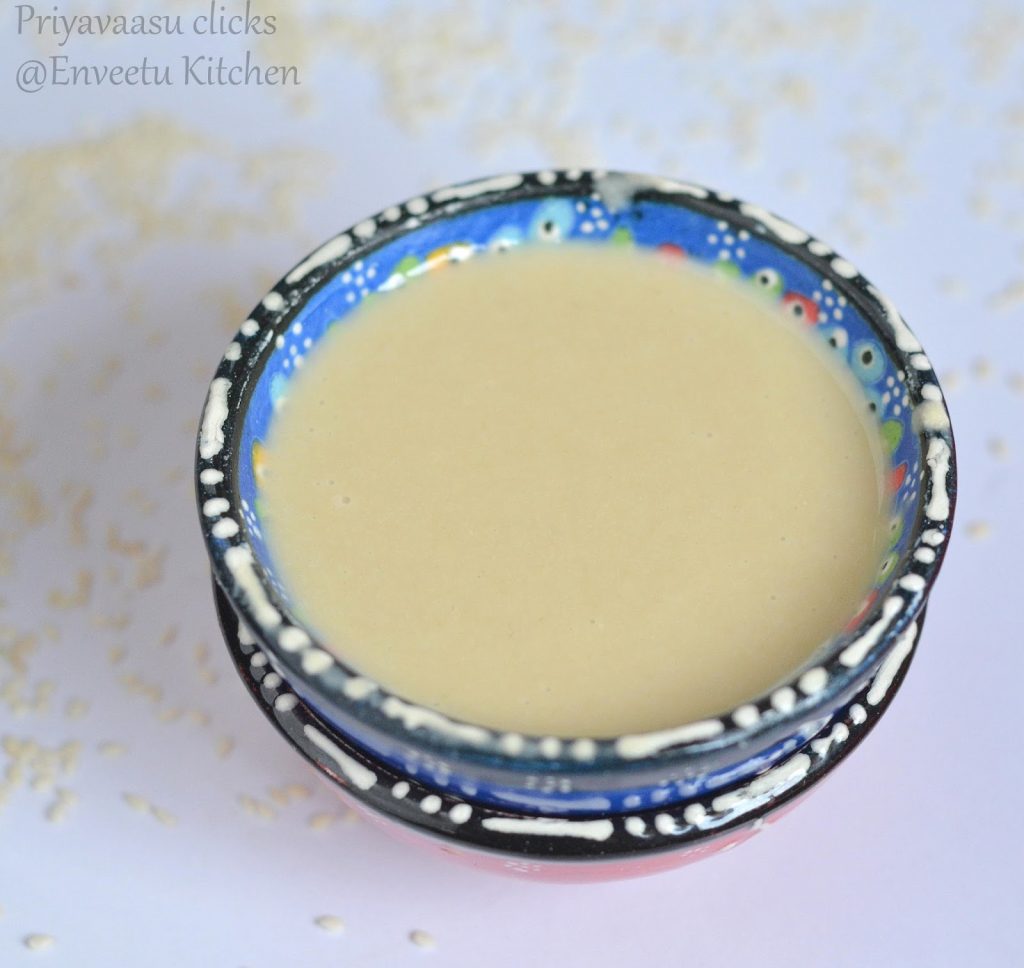 Apart from being used as one of the main ingredient in hummus
, it can also be used as such as a dip for breads/chips. A little bit of garlic, dill/mint, it becomes yet another lip-smacking condiment. Though we have it ready-made in all our stores here, right from small grocery shop to the big hypermarket, it is relatively a very simple recipe, that can be whipped up in a minute.
The shelf life of this sauce is also very good, it stays well for more than a month. though i ahven't tried it for that long yet. The recipe given below makes a little more than ¼ cup tahini.
Ingredients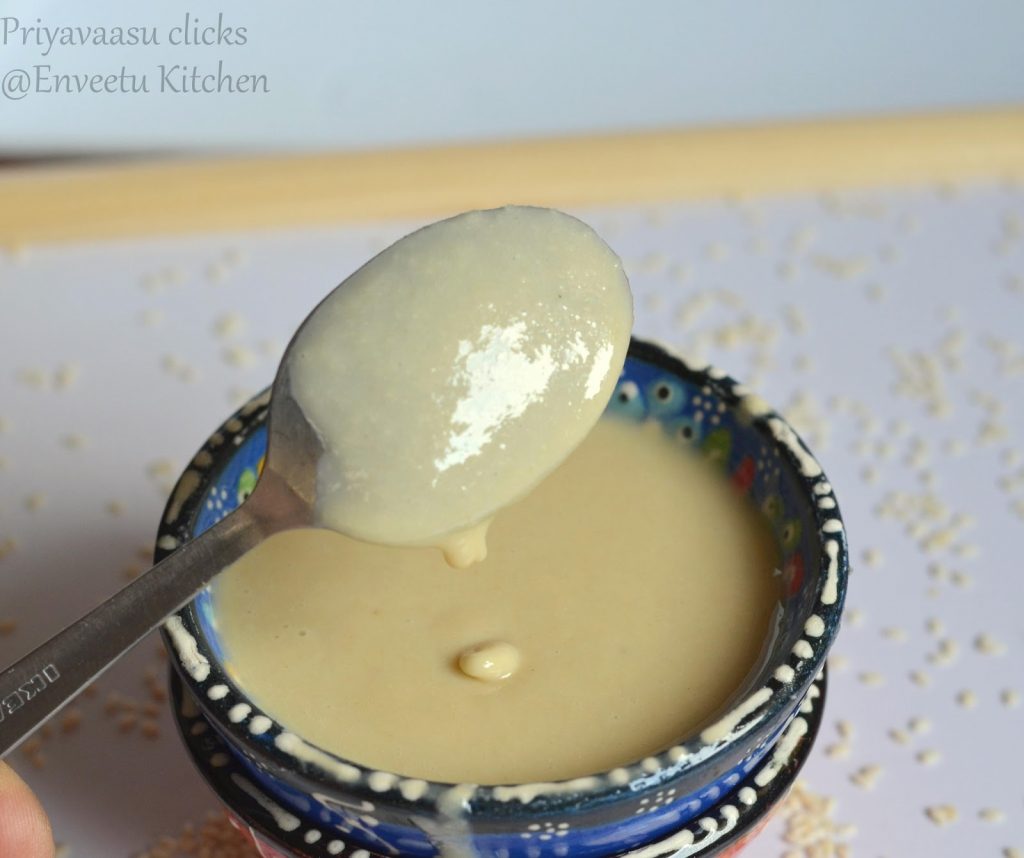 Method
Dry roast the sesame seeds in a skillet. Do not brown it much. When you get the aroma of sesame seeds roasting, remove it from fire. Let it cool.

Take the seeds in a mixer or your food processor bowl, pulse it 2 or 3 times to get a coarse powder. Now add a tablespoon of olive at a time and pulse the seeds for 2 minutes, stopping after every 30 seconds and adding oil. Finally add salt and pulse again for a minute.

The paste should nicely smooth and creamy. Transfer it to a air-tight container and store it in the fridge. They say it stays good up till a month or even longer.
Incase the sauce looks like separated, give it a good stir, it will become smooth and creamy again. Use it as such as a dip for breads or add some herbs like mint/dill with 1 or 2 cloves of garlic to get a delicious Tahini-garlic sauce.