Weekend Night, had one carrot and one radish left out in the fridge. Planned Chapathi for dinner, but changed into colorful paratha, using the left-out veggies.
Sending this to CFK - Veggies and Fruits Hosted by Lakshmi Venkatesh of Kitchen Chronicles, Event Started by Sharmi of Neivedyam
And also to Food for 7 stages of Life - Kids Special co-hosted by Radhika and Sudheshna


Ingredients
Wheat flour - 4 cups
one large radish - finely shredded
one large carrot - finely shredded
one medium bunch of cilantro/fresh coriander, finely chopped
yoghurt - 2 tbsp
salt to taste
oil/ghee - 2 tbsp


Method
Mix all the given ingredients with some water and make a soft chapathi dough. Let it rest for 30 minutes.
Divide them into portions and roll it out to a slightly thick than the normal chapathi. cook on a hot tava. if not diet conscious, can add some ghee while cooking the paratha. Serve it hot with any side-dish of your choice.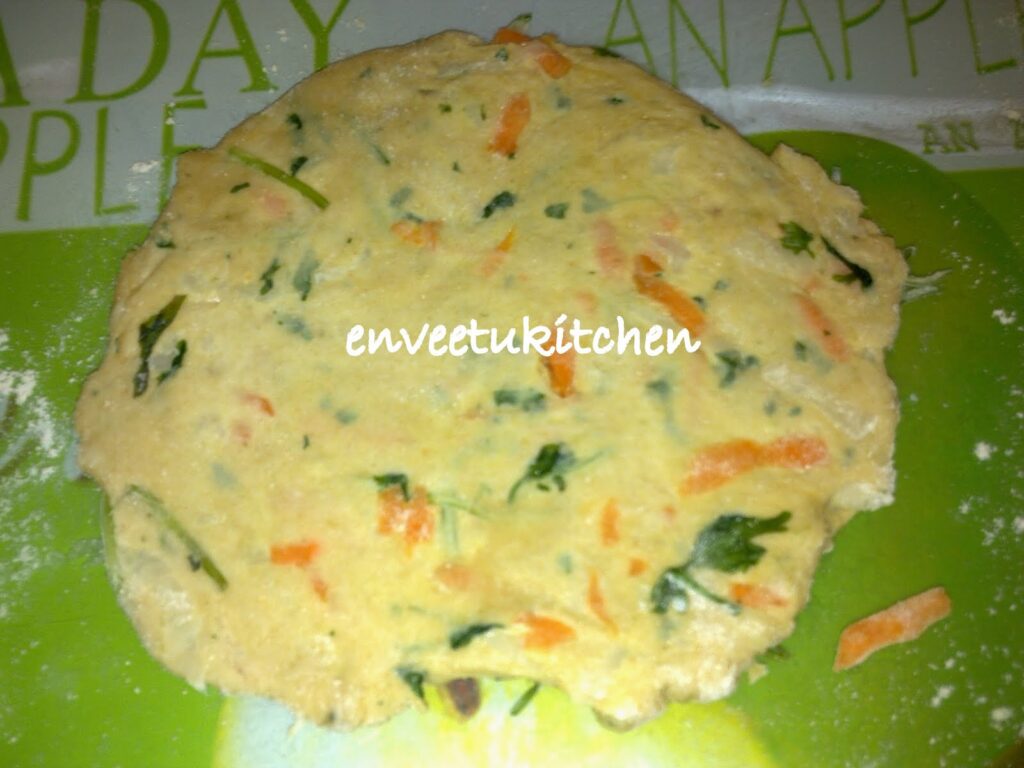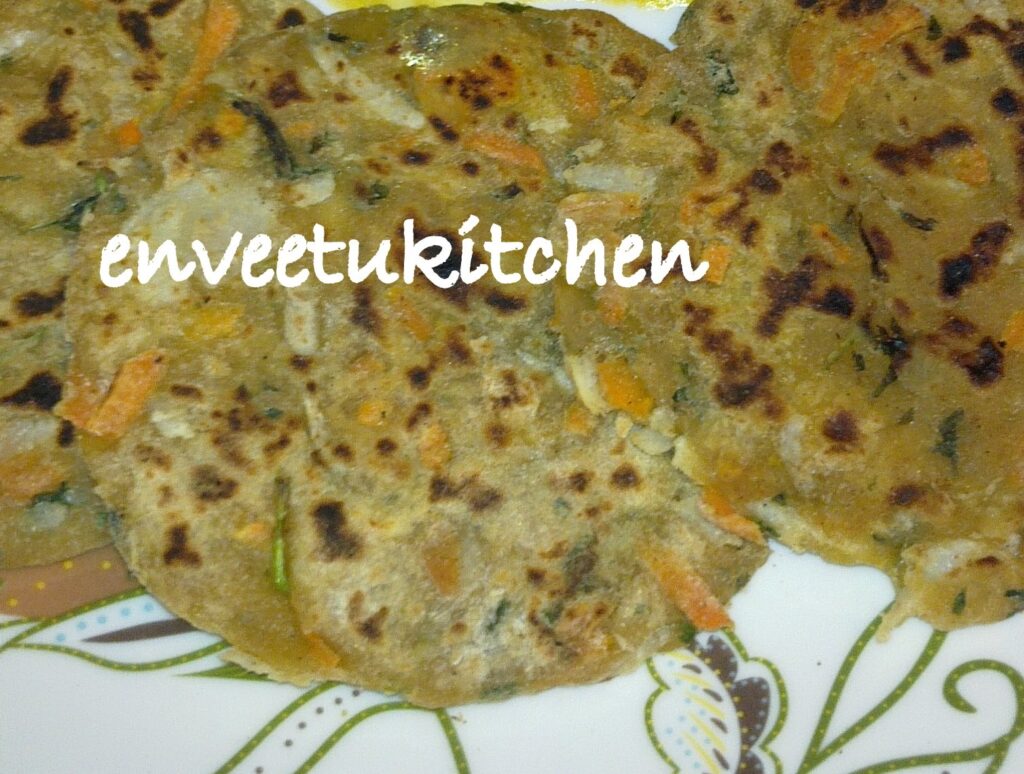 I made some Cauliflower Korma for this.
Ingredients
Cauliflower - ½ kg, Cleaned and cut into small florets
Medium- sized onions - 2 nos
Medium - sized tomatoes - 3 nos
Ginger-garlic paste - 2 tsp
Red chilli powder - 1 to 1-½ tbsp
Mint Chutney - 3 tablespoon
Oil, curry leaves for seasoning
mustard seeds,cumin - 1 teaspoon each
turmeric - a pinch


Method
Clean cauliflower and cut them into florets. Heat oil in a deep pan, splutter mustard, add cumin, green chillies, currry leaves, turmeric. Add finely chopped onion, once they turn translucent add tomatoes, ginger garlic paste, add lil water for the tomatoes to cook.


Now add cauliflower florets and add some water, add chilli powder, dhaniya powder and salt. When the korma is half-cooked add Mint chutney and let it cook for some more time. While taking it off the flame add yoghurt for a rich creamy taste. Garnish with some fresh coriander.