I feel like, i m writing a post after a very long time, but it is just a week or so since my last post. We had a small get together at my place with few of our friends and hubby's colleagues. It was so much fun and noise after a long time. Kids had a good time.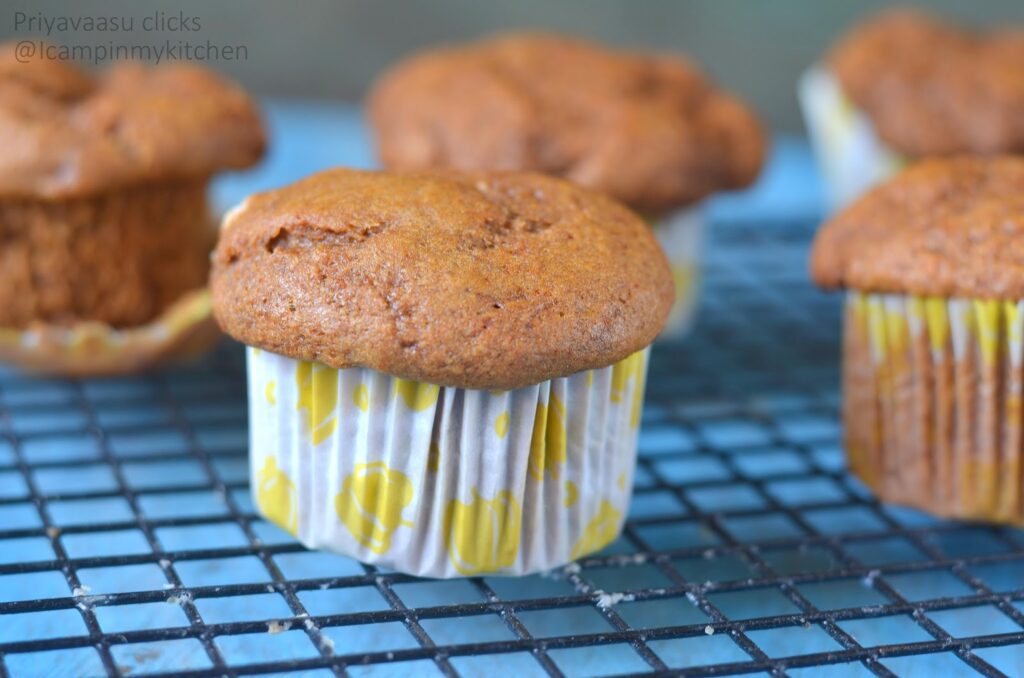 The next day when i set to clean, i found quite a few banana's. Now how much can we eat? So, they were destined to go into a bake. Recently me and hubby are avoiding sugary food and trying to get into healthy eating habit. Since i already decided it to be a bake, i wanted to try baking without white sugar. Thanks to my pantry, i had a bottle of date syrup. I tweaked banana walnut muffins recipe and these muffins. They came out so soft and fluffy, kuttu gorged on them without knowing they are made of date syrup, trust me, none would believe unless you reveal it.
Ingredients
½ cup Whole Wheat flour (i used QFM brand)
2 nos banana (i used Chiquita variety)
½ cup dates syrup or (10-12 dates soaked in warm water for 10 minutes and made into a paste)
½ teaspoon baking powder
¼ cup of chopped walnuts
a generous pinch of cinnamon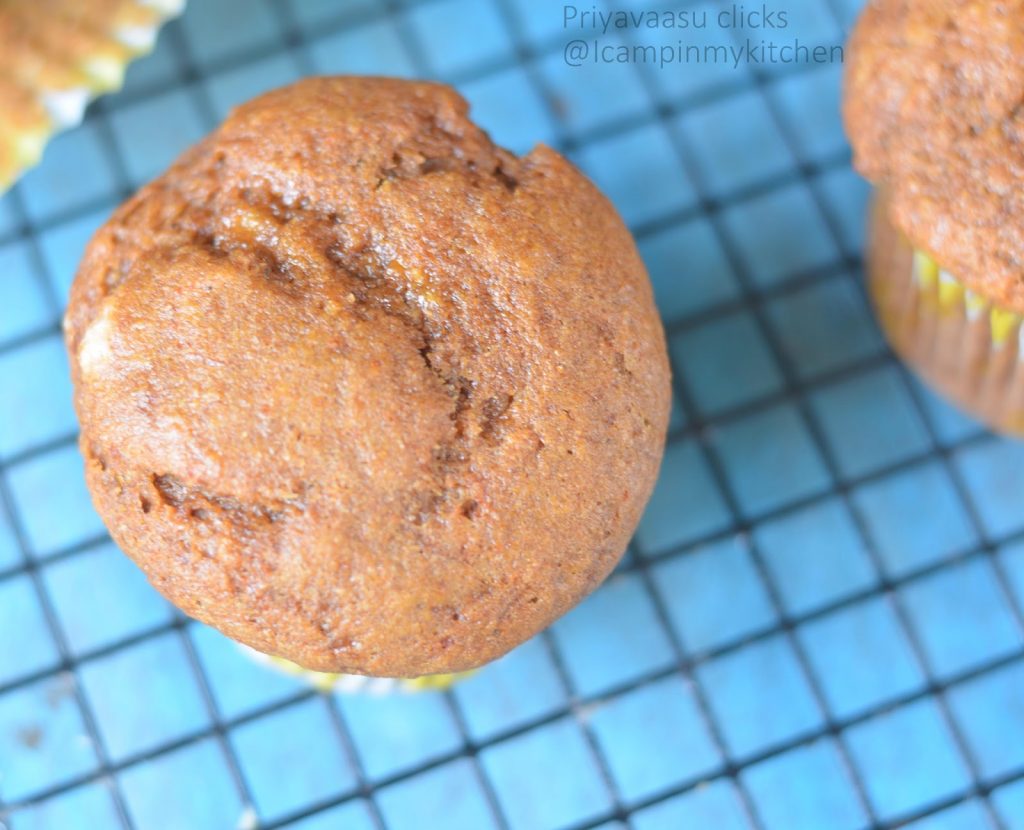 Method
Preheat the oven to 180C.. Line a muffin pan with liners and keep it ready, i used my 6-cup muffin tray and one more silicon muffin mould.

Sift together both the flours, baking soda, baking powder, salt and cinnamon. Add the chopped walnuts to this and mix well.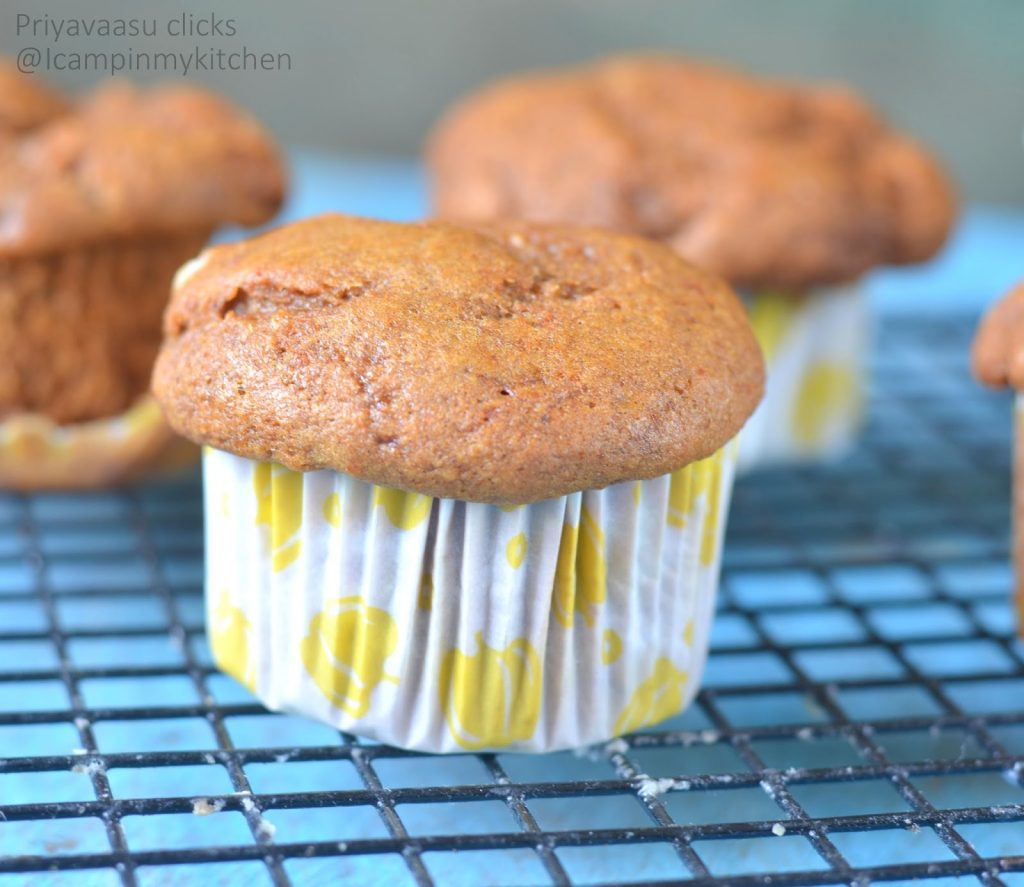 In another bowl, take the bananas, mash them well with help of a fork. To this mashed bananas add date syrup and oil. Mix well.

Add the dry ingredients to the wet and mix it together with a spatula. Fill up the muffin cup until ⅔ rd. I filled it up ¾ and they did spill out a bit and have that muffin top. To avoid that and get a even shaped top, use 6-cup muffin tray

+ 2 silicon moulds and fill them up till ⅔ -rds.

If you prefer, you can top the muffins with some chopped walnuts, i didn't because my kids don't like top studded muffins, puts them off immediately.
Bake in the preheated oven for about 22-25 minutes or until a skewer inserted in the center comes out clean.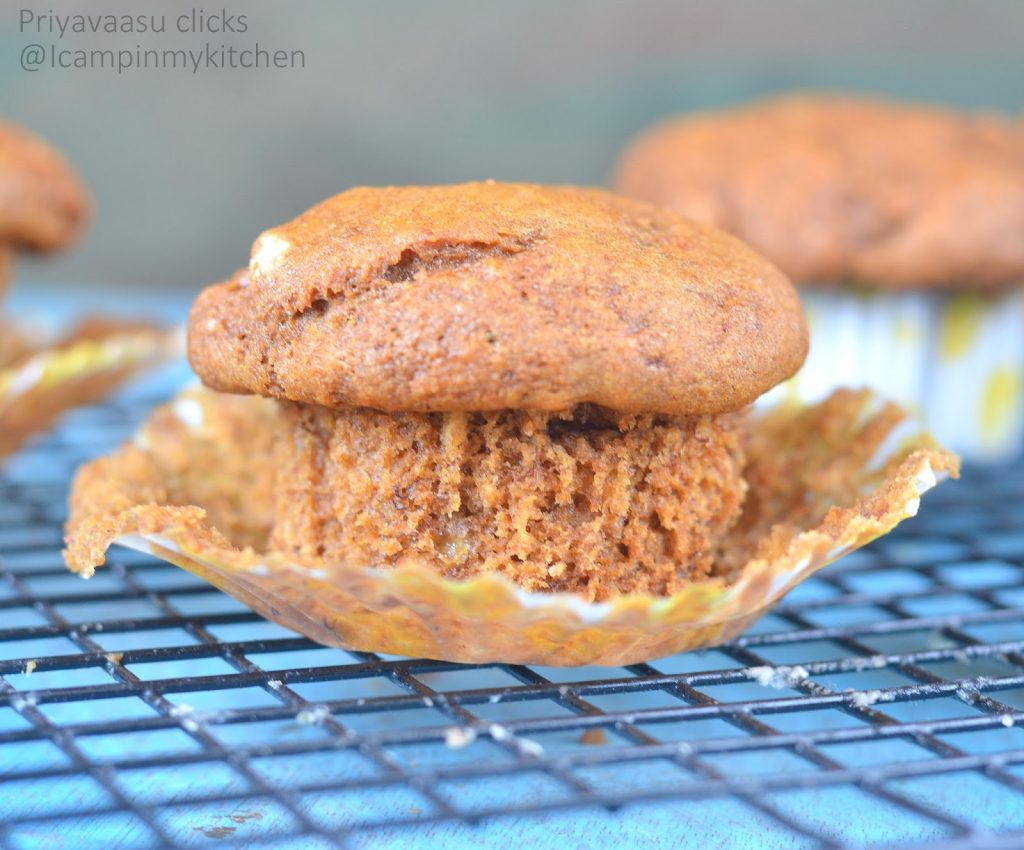 Take it out of the oven, let it sit on a wire rack to cool a bit and serve.