After making a No sugar banana muffins, i wanted to do something with mangoes. My hubby is a mango-fanatic!! So, when the season starts, our rice-bin is always full with mangoes to the top, i have to remove them every time i need to reach for rice. Even after making these muffins, i have few more left in the bin.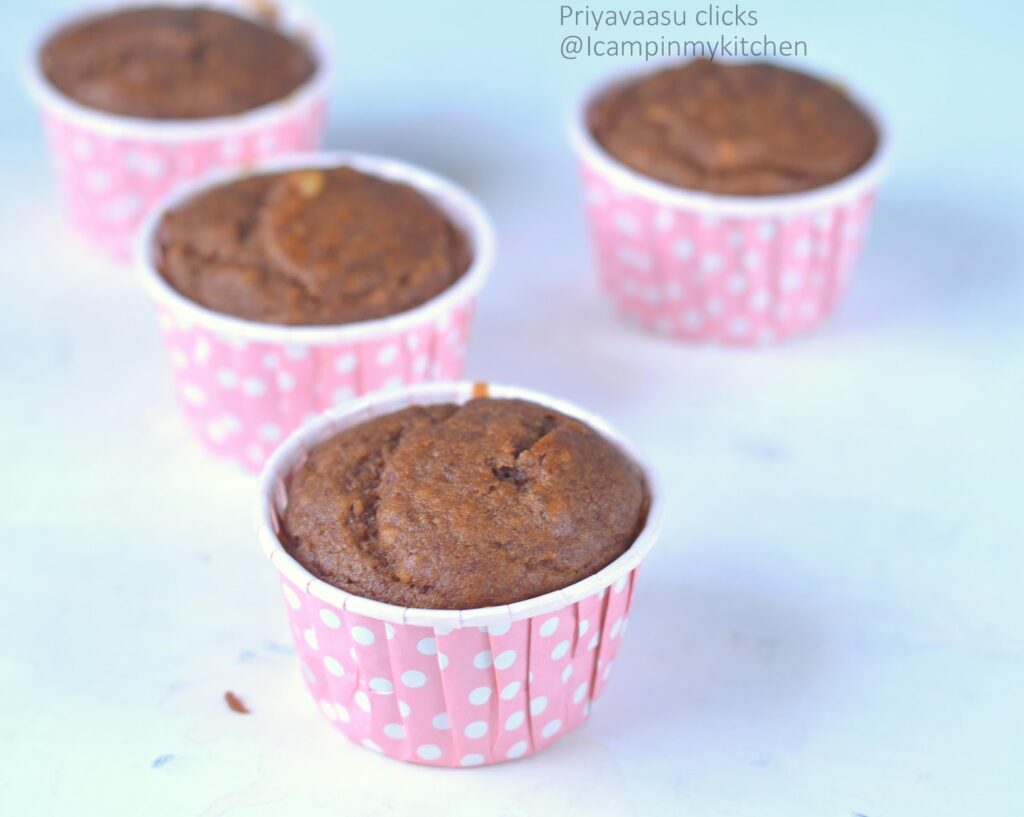 I have used the same recipe as that of my Vegan banana, date muffins. Instead of cinnamon, i have used saffron here. To release the flavor of saffron, i soaked them in hot water for 10 minutes. Though we adults loved the flavor and the muffins, my elder one was put off with that taste, whereas my younger one relished them.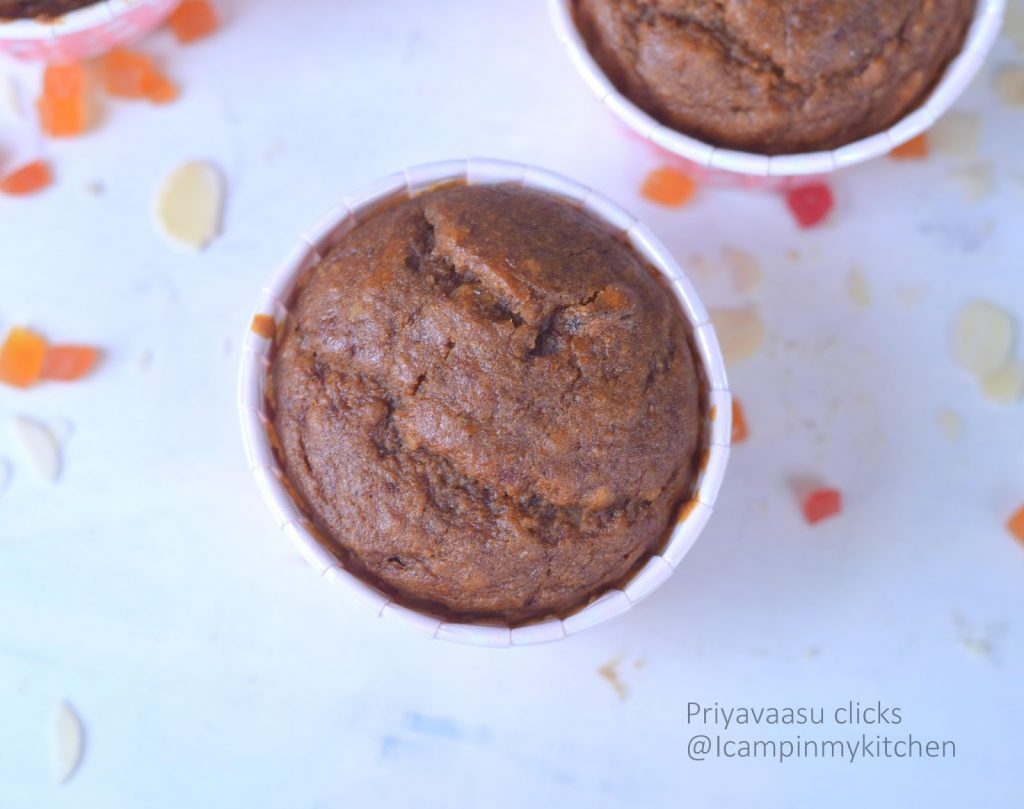 Ingredients
1 cup fresh mango puree (i used 3 fresh Alphonso mangoes)
½ cup date syrup (10-12 nos date, made as a paste)
a generous pinch of saffron, soaked in 3 tablespoon of hot water (or) ½ teaspoon freshly pounded cardamom powder
3 tablespoon tutti frutti
3 tablespoon almond flakes
Method
Preheat the oven to 180C. Keep a muffin tray ready with liners. I used my 6-cup muffin tray and another 4 silicon moulds.

Sift together all purpose flour, wheat flour, baking soda, baking powder and salt together. Add tutti frutti, and almond flakes to this dry ingredients. Mix and keep aside until use. Soak saffron in hot water and keep aside until use.
Wash and cut the mangoes, scoop our the flesh and blend into a smooth pulp. Take the puree in a bowl, add date syrup and oil to it, mix well.

Now add the wet ingredients to the dry ingredients, using spatula, mix well to get a homogeneous mixture. The batter will be of dropping consistency. Scoop the batter into the prepared muffin moulds. Fill the muffin cups ⅔rd.
Bake them in a pre-heated oven for about 25-28 minutes or a skewer inserted in the center comes out clean. Transfer them onto a wire rack, let them cool for 10 minutes. serve warm,
Notes
I have used fresh mangoes, when using tinned mangoes, check the sugar and add the date syrup, since tinned mangoes might be high in sugar.

I have used saffron for flavornig, some might not prefer it, you can also use cardamom powder.