I rarely bake cookies, we don't prefer cookies as a snack for our tea-time. Even my Lil one's they don't consider cookie as a snack. I actually have a big box of cookies bought by somebody visiting us, and it is still there, with the wrapper on!!! 🙂
But when i saw these crackers @ Bless this mess, i wanted to bake them immediately. First thing it is made of whole wheat and secondly i tried with jaggery. They came out super delicious and hubby has asked me to give him that packet to office, so he can munch while staying late in office. The cookies at the given baking time turned a bit soft, bread like texture, i baked them little extra to get a crisper taste. So bake according to your taste and enjoy guilt-free!!
Ingredients (got around 40 squares)
2 ¼ cups whole wheat flour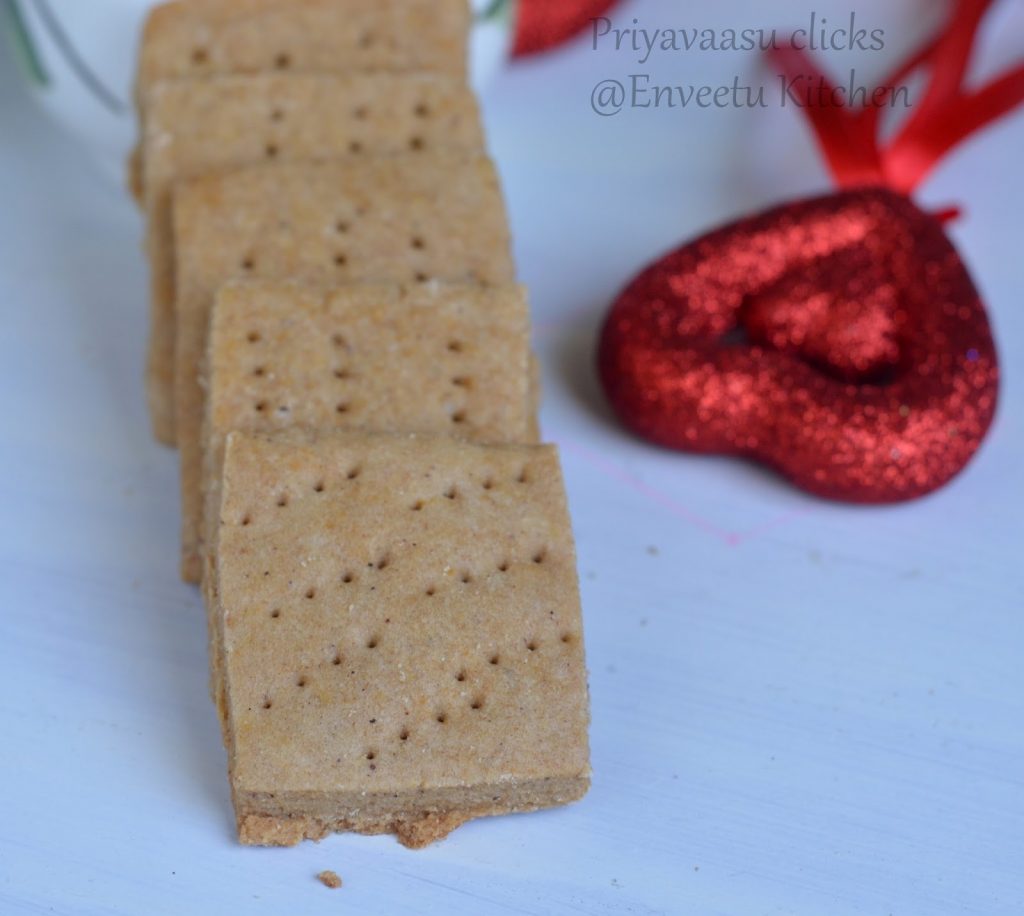 Take Flour, jaggery, baking powder, baking soda, salt and cinnamon together in a large bowl.Whisk well to combine.

Take honey, water, vanilla and butter together in a mug, mix well. Now add this liquid to the dry ingredients and knead to form a dough.

The dough comes easily, not a sticky dough.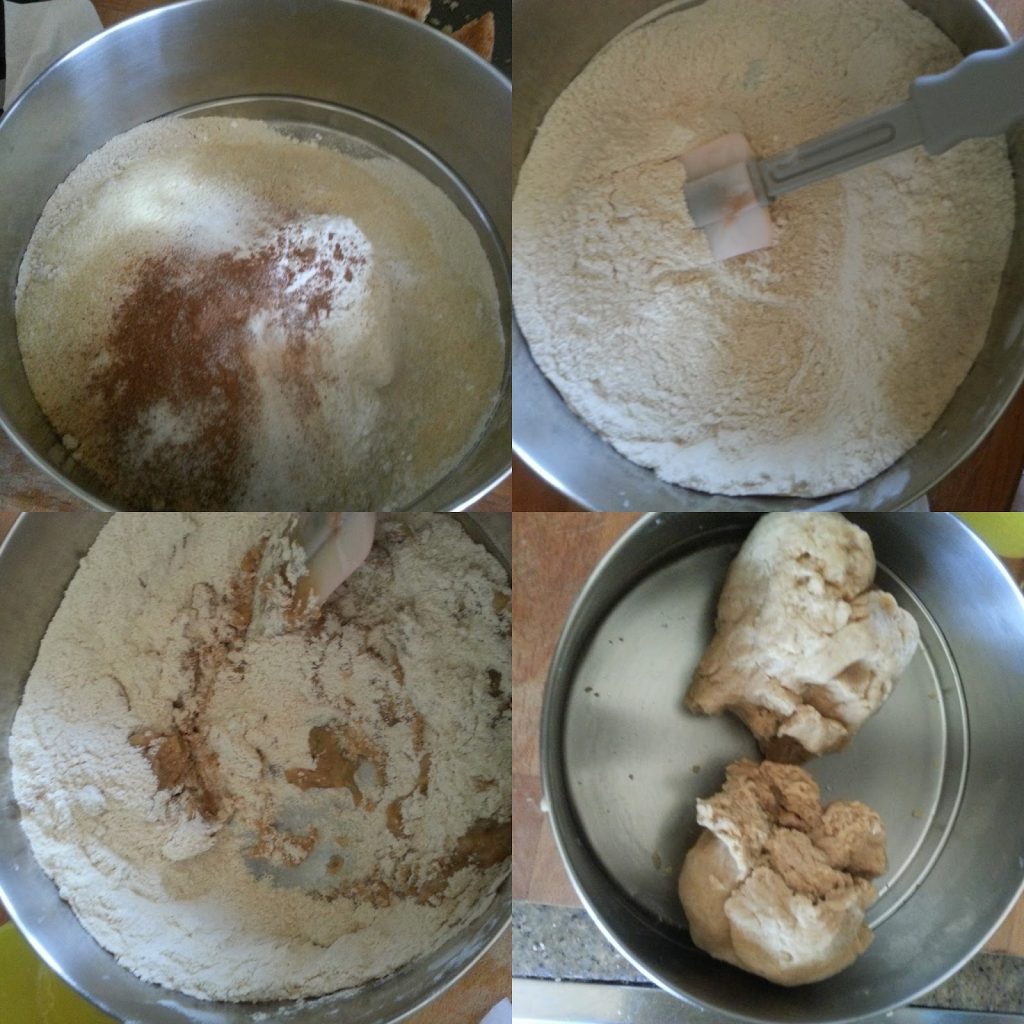 Divide the dough into 3 parts. Roll them into squares measuring 8 X 8 square and cut them into small square using a knife. Poke the cookies using a fork. Arrange the cut cookies on a parchment lied baking tray.
Preheat oven to 180C. Bake the cookies for 15-18 minutes or until the bottom is slightly brown. Transfer it to a wire rack to cool completely.

The cookies are a bit chewy, if you prefer a crisp cookies i would recommend baking 5-8 minutes extra.

I baked one batch a bit soft and next batch crisp for myself.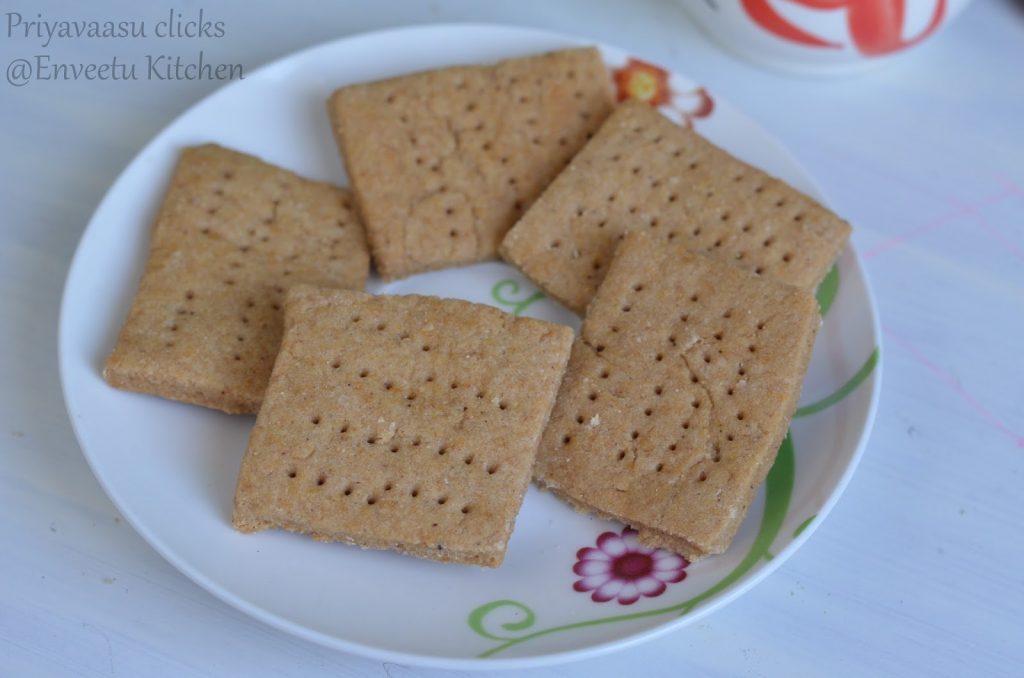 Once they are cooled completely, store them in an air-tight container. I have packed mine in a zip-loc pouch.