I was in a dilemma on today's post. I had too many choices to choose from. Hubby got some fresh strawberries and he wanted to make something yumm out of it, i had these tortilla pinwheels in mind and suddenly i remembered having some spring roll pastry sheets in the freezer and my monkey brain wanted to do something interesting with that. Now i should never be given more than 2 things to choose from, i get brain-freeze. Finally settled with my old choice of Tortilla wraps and thank god, i did. We enjoyed thi
s pretty looking pinwheels for our snack and it was delicious.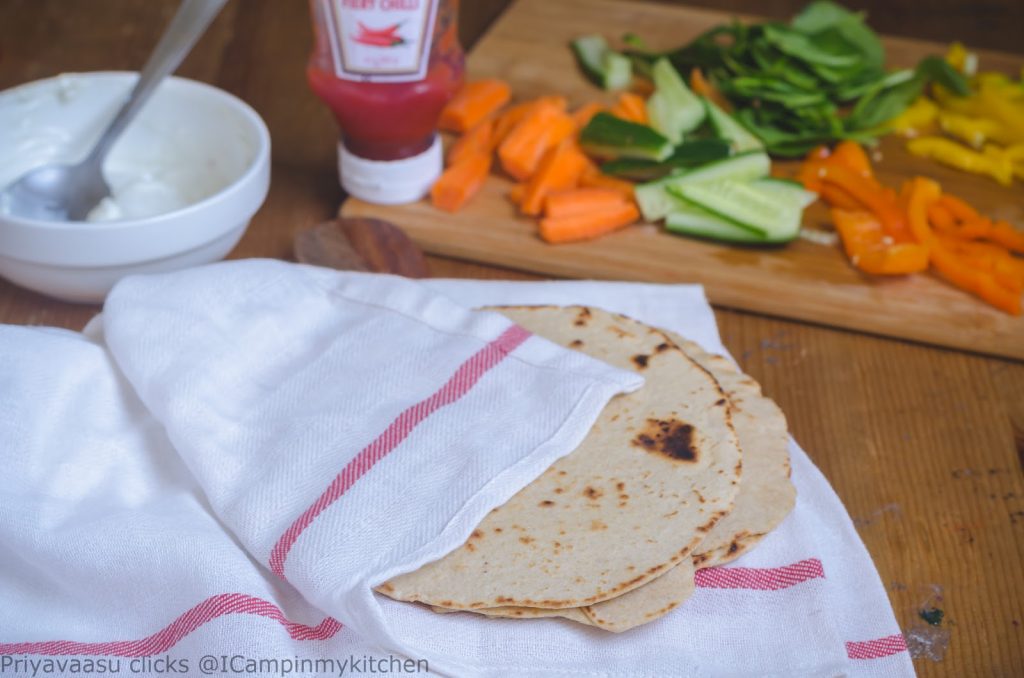 The crisp veggies with smooth and mildly flavored hung curd, creates a tasty drama in your mouth. Not so heavy, neither light, perfect balance of flavors. If you want it to be lil more on the spicy side, add a spicy dipping sauce. My elder one, enjoyed with a blob of his favorite Jalapeno tomato sauce and the younger one was happy with hung curd and cut veggies. This is an easy to make party treat. The tortilla's, veggies can be made ahead, refrigerated or frozen. Just warm the tortilla, in the oven for a minute, just before serving. Do try and let me know how you liked it.


Ingredients
For the Tortilla
1 cup whole wheat flour
½ teaspoon Baking Powder
½ teaspoon salt
2 tablespoon shortening/i used ghee
¼ - ½ cup of warm water


For the Filling
½ cup hung curd
¼ teaspoon of salt
¼ teaspoon freshly ground pepper
½ a orange pepper, thinly sliced
½ a red pepper, thinly sliced
½ a cucumber, cut into strips
½ a carrot, cut into strips
¼ cup of baby spinach


Method
For the Tortilla
Take flour, baking powder, salt in a wide bowl. Whisk well to combine. To this add ghee/shortening and mix it well with your hands into the flour.

Now slowly add warm water to this flour mix, and knead a soft dough. Knead for 5 minutes and let the dough rest for 15 minutes. Keep it covered with a kitchen towel.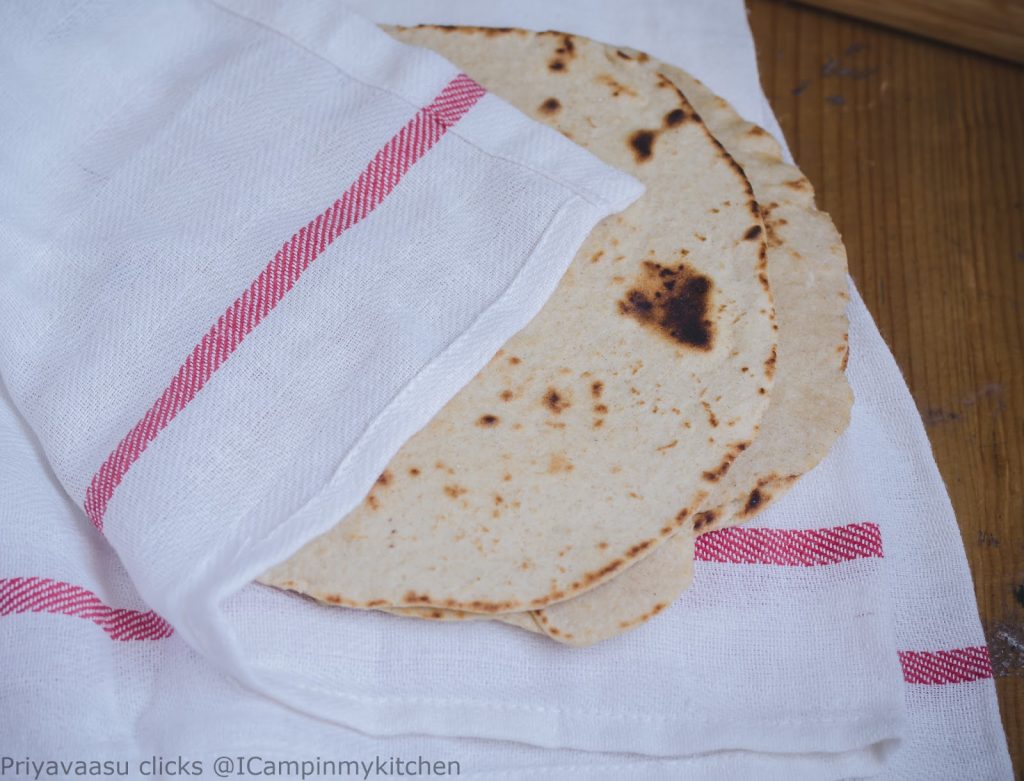 Now to make the Tortilla
Divide the dough into 4 equal balls, Knead and roll it into thin disc of about 7 inches. Heat a tava, cook the tortilla on both sides until brown spots appear. Remove the cooked tortilla on to a plate and keep it covered in a kitchen towel. Repeat the same with the rest of the dough.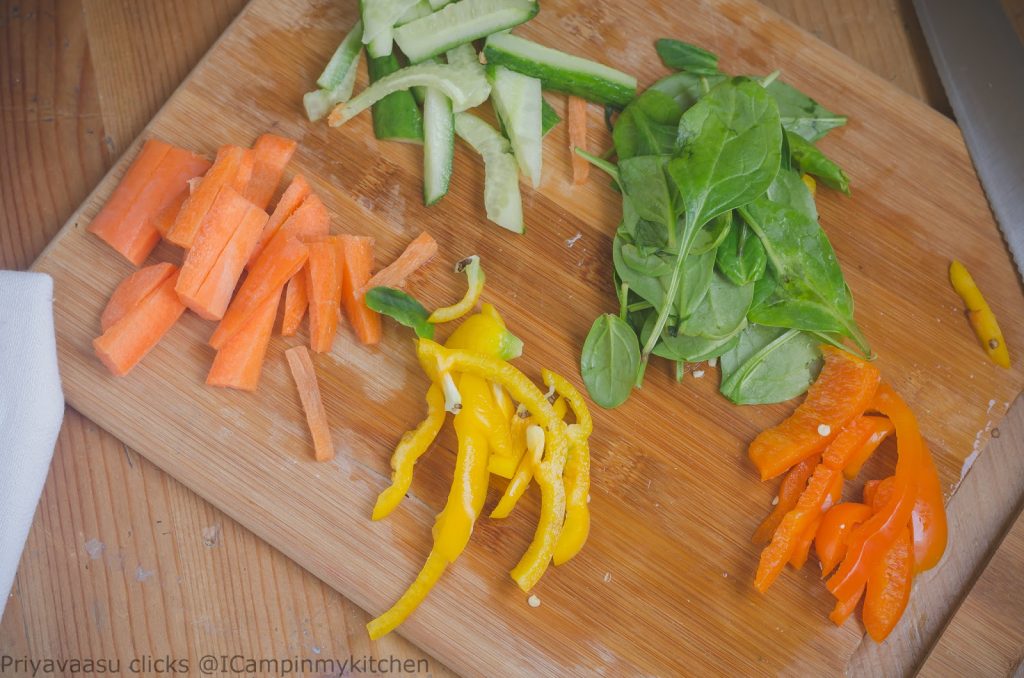 To make the Pinwheels
Wash and chop all the veggies into thin strips, except spinach. Take hung curd in a bowl, add salt and pepper and whisk it well.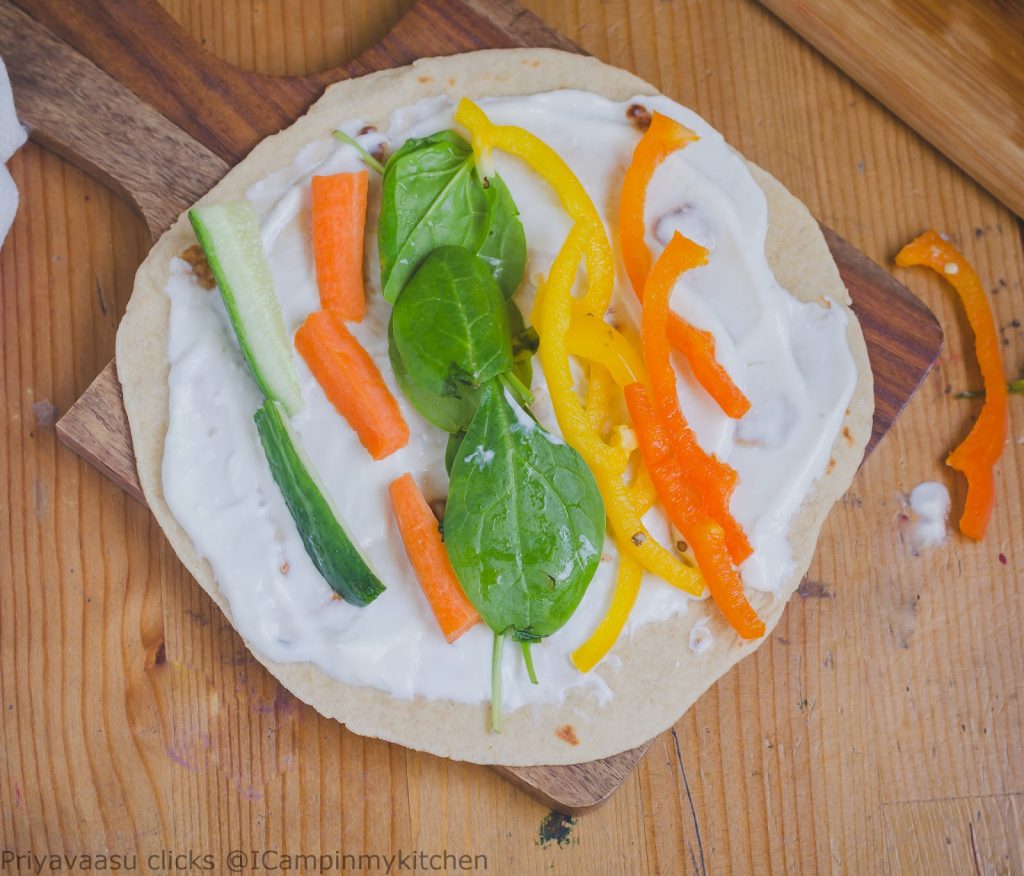 Take a tortilla, spread a 1 or 2 tablespoon of hung curd on it, place the veggies as shown. Wrap it tightly into a log. Cut into roundels using a sharp serrated knife.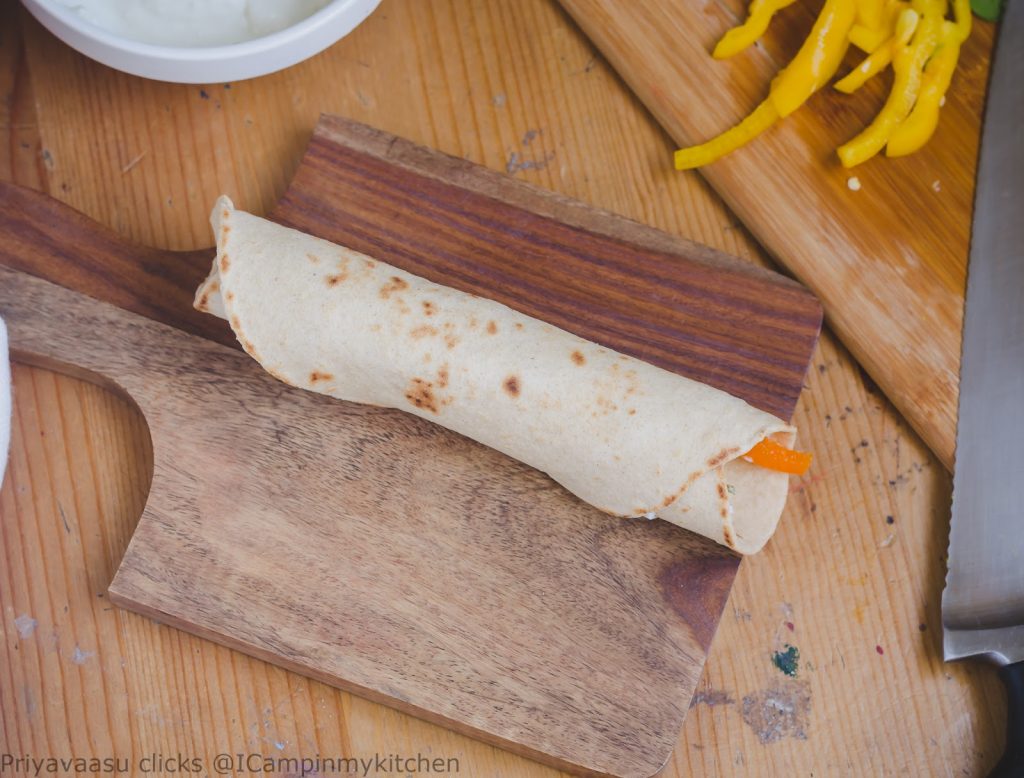 Place the cut side down and serve it along with ketchup or any favorite dip of yours.