We are almost at the end of our Mega Marathon, we have only 3 days more to do the roundup. For today's breakfast we are travelling to Zimbabwe to taste their candy cake. It sounds something fancy, but it is an easy to bake yeast muffins that are sugar coated to make it look more fancy!!!
I was a bit hesitant with the sugar coating, but then i did a very thin coat of it and guess what, my boys did like it, it is only me, who couldn't take it, personal choice,what to do!!!
I let 2 muffins without coat, so i could relish the original taste of it, i loved it when served warm.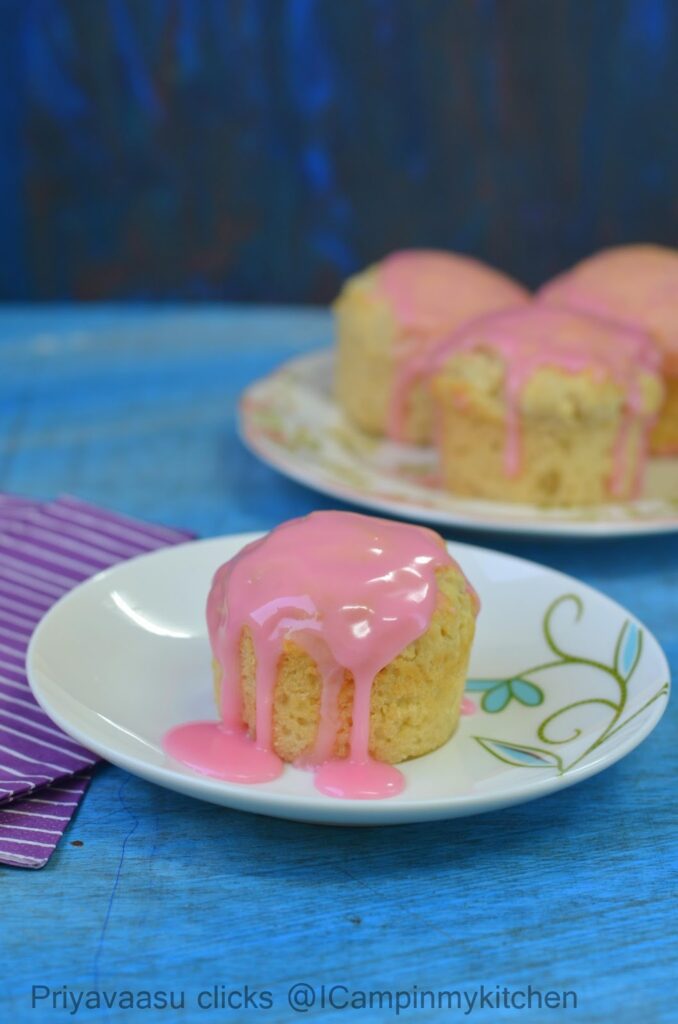 Ingredients
1 & ¼ cup all purpose flour
2 tablespoon butter, @room temperature
½ cup warm milk (i replace 1 egg with ¼ cup of extra milk)
½ teaspoon vanilla extract
Frosting
2 drops of red food color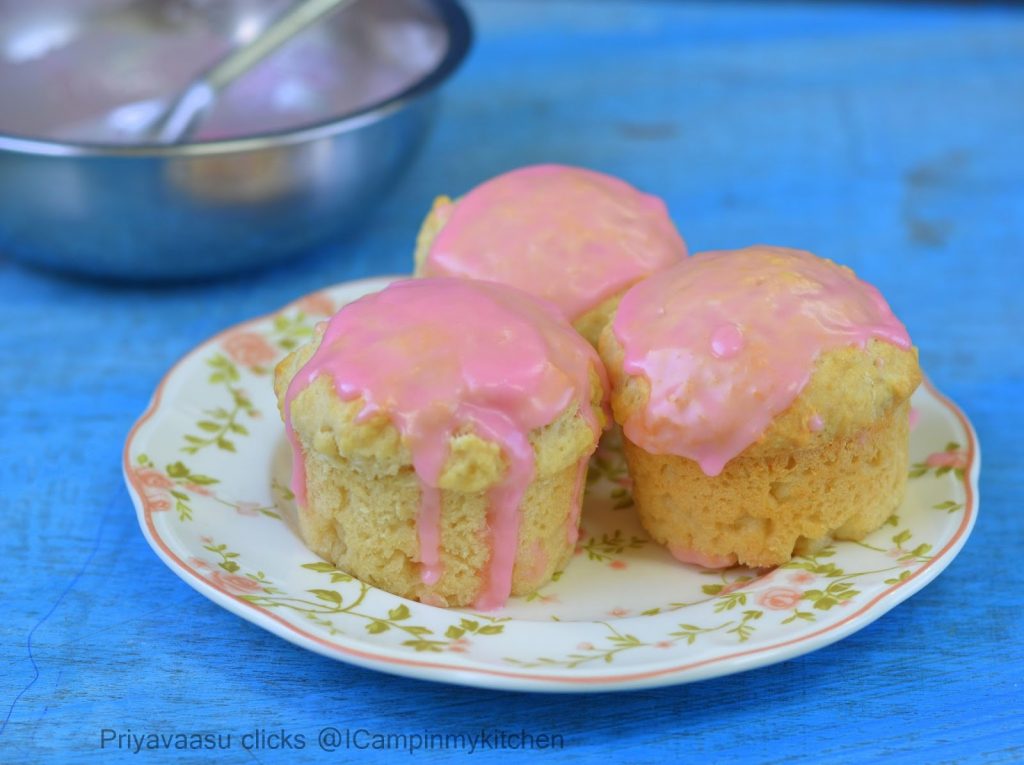 Method
Take flour, sugar , yeast and salt in a large bowl. Whisk well to combine. Take milk in a microwave-safe Mug. Warm it for 30 seconds. to the warm milk add butter and vanilla extract.

Add this milk mixture to the flour mix. Combine using a silicone spatula

to a wet dough, like that of a cookie.

Let the dough sit in a warm place for an hour. After an hour. Remove the dough. Divide it into 6 portion. Place each portion into a muffin tray. Let it sit for another 20 minutes.

Preheat the oven to 180C and bake the chikenduza for 20-25 minutes until it is puffed up well and golden.
Take it out of the muffin pan, and let it cool completely. To do the frosting. Mix powdered sugar with water and food color. Mix well to get a smooth frosting. Dip each chikenduza into frosting or spoon the frosting over the them. Let it sit until the frosting sets, then serve.