Holiday Season/Festive Season, we all tend to bake a lot, gift friends with our delicious bakes.  Here is a small compilation  11 bakes from my kitchen, which i would bake for this festive season again, The pulla, cinnamon rolls were often requested by my close friends to bake for them again. The overnight and no knead breads are always a hit when it comes to time saving. I have also included 2 quick breads, for those who don't like to work with Yeast.  
I would love to see your pictures, if you have tried any of these bakes from my Kitchen, Tag me #Icampinmykitchen. Wishing you all a wonderful festive season.
Overnight Apple Fritters Monkey bread, the dough can be prepared the previous day, kneaded, shaped, and left it the fridge to proof. Next day morning, you just need to keep them out for an hour and bake.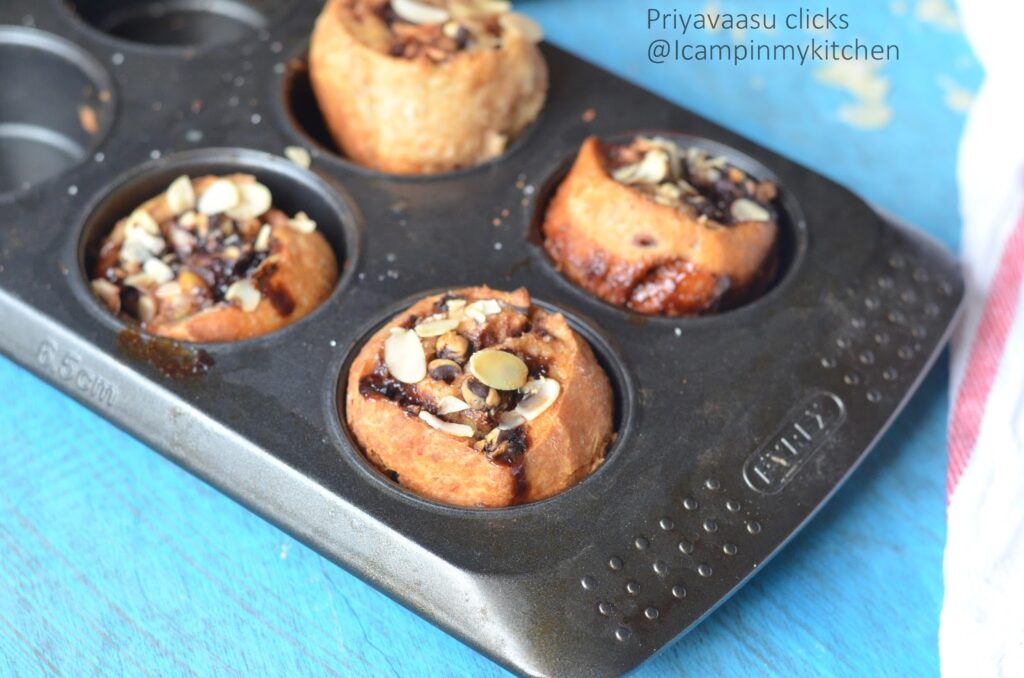 Strawberry Cinnamon rolls bundt with Spelt flour, juicy strawberry rolled and decked as bundt.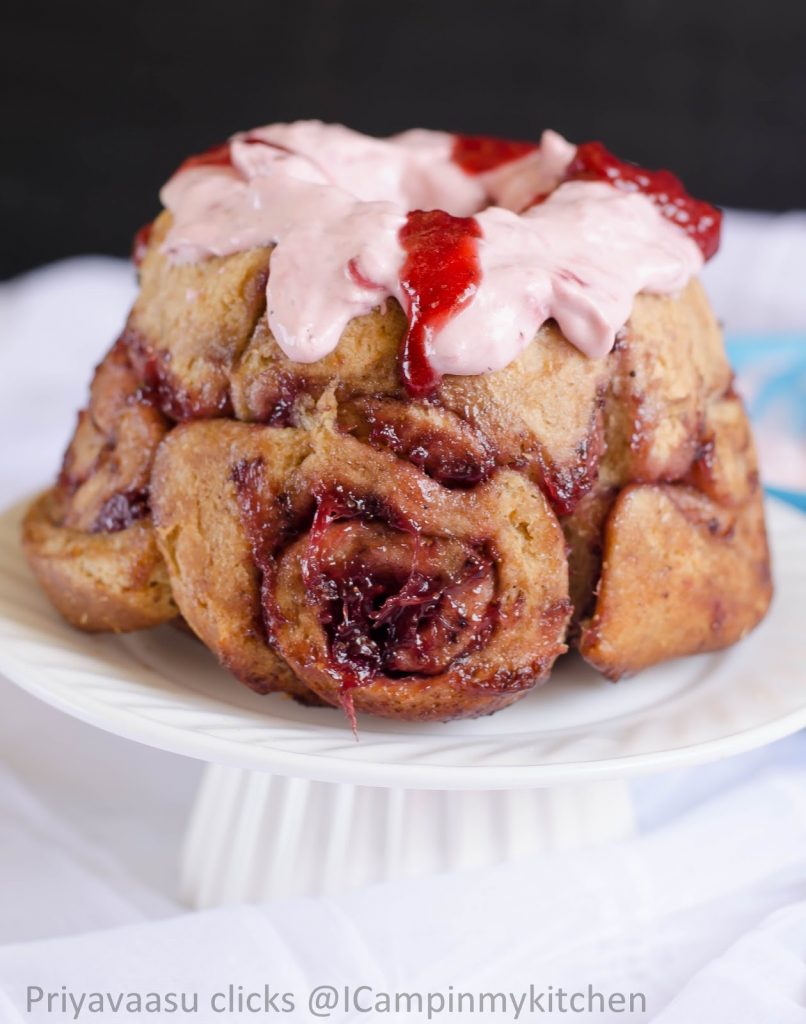 A classic cinnamon roll, shaped as a Bear Claw, Serve them warm with a cup of coffee/tea.


Estonian Kringle, a rose shaped cinnamon bread, a perfect star attraction to your festive lunch table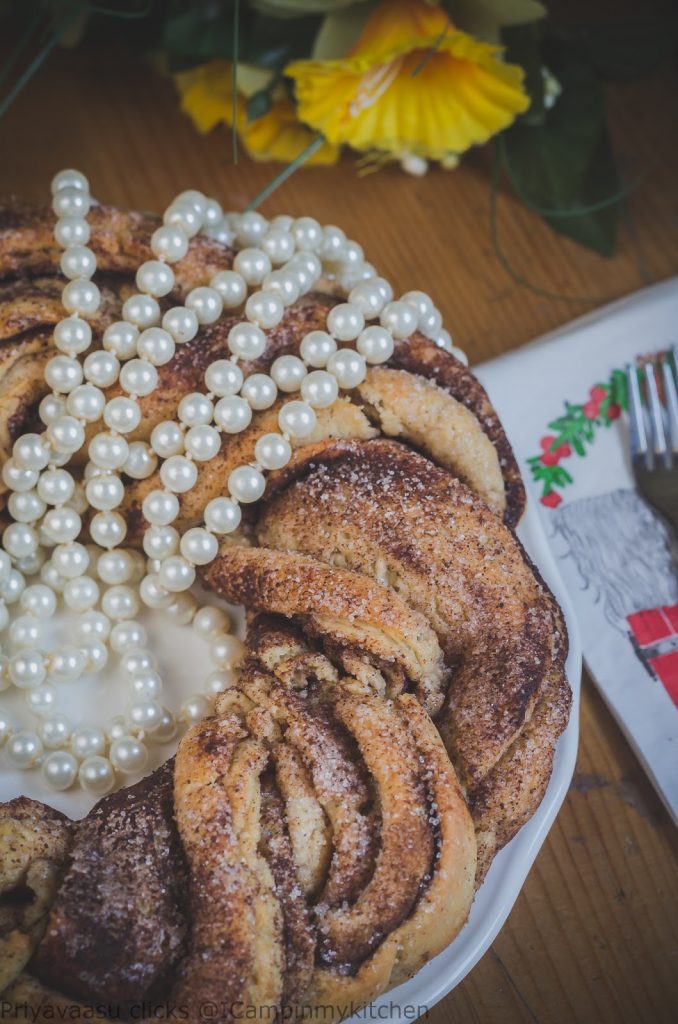 Hungarian Chimney cake/KurtosKalacs, a beautiful cylindrical looking bread, that will make your guests wonder, how did you bake to get that shape!!!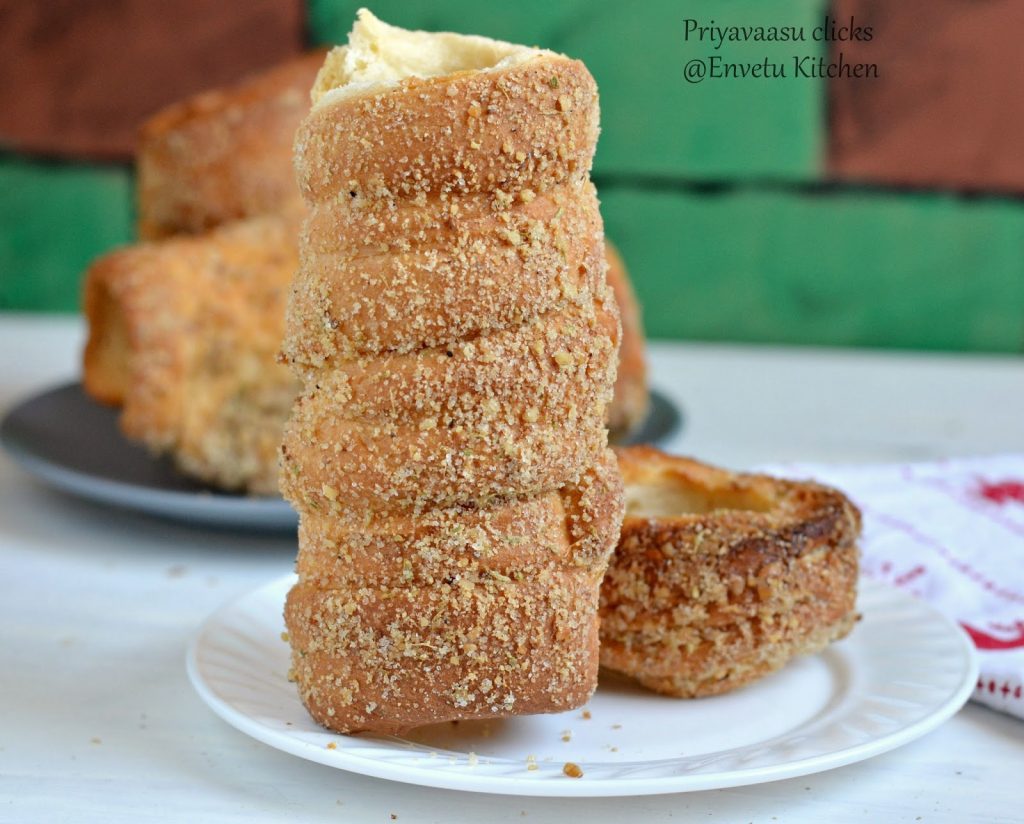 Braided Beauty, a finish special Pulla bread, cardamom bread!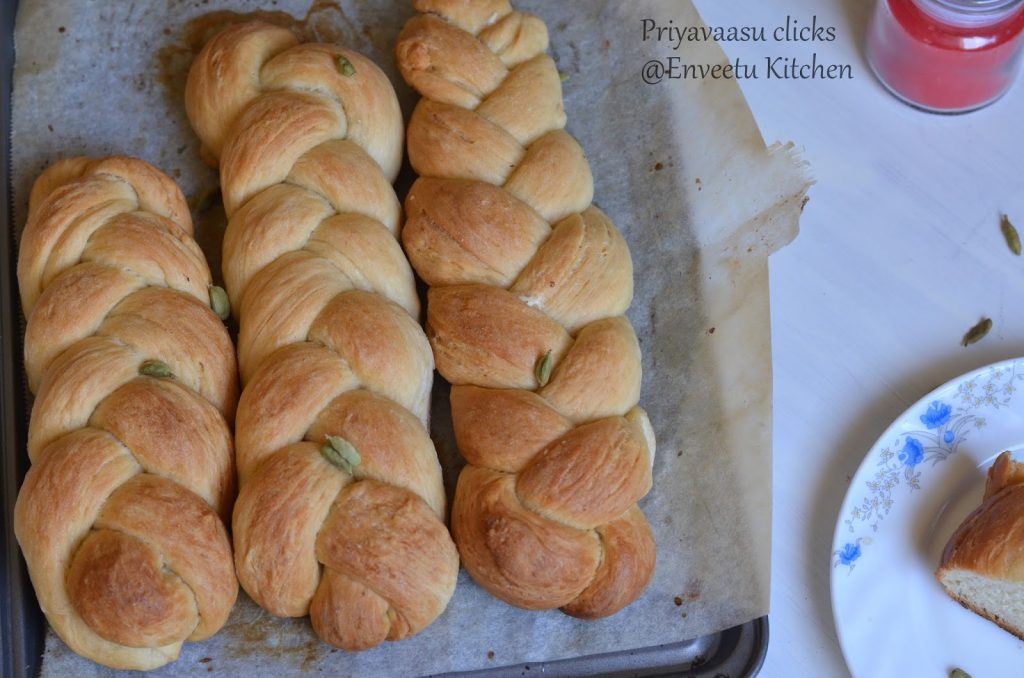 Swedish Tea ring/Swedish Coffee Cake, sweetened dough, filled with cinnamon and raising, makes  a perfect snack along with your afternoon tea/coffee.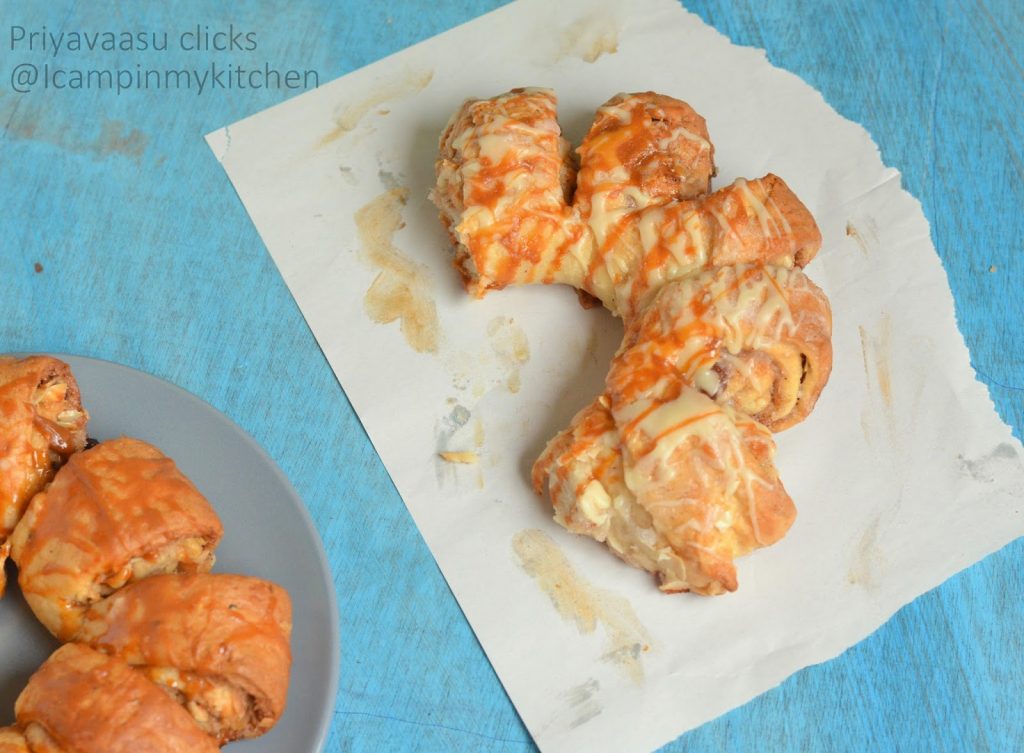 I personally feel it is a jewelled roll, with so much dry fruits loaded, these rolls will oats are a perfect start for the day. Oats , berries& Raisins breakfast rolls


A popular search in my kitchen, Zimbabwean Dates Bread, a breakfast quick bread that is easy to make and great on taste


My Recent favorite, Eggless, Sugarless Whole Wheat banana bread, breakfast or snack, it is a sure hit.