Lassi's are smoothies made from yogurt/curd and famous all over India Sub-continent. Lassi's are not only easy to make, they are so versatile, you can make lassi, almost with all fruits and some veggies and herbs too, which adds a great flavor to this humble drink.
There are two varieties, sweet and savory lassi, most of them prefer sweet, but there are some crazy people like me who love salted lassi too!
With mercury rising in many part of the world, many of us reach out for chilled drinks during mid-mornings, or even during lunch. My favorite drink is lassi, it is easy to whip up and i make it different everyday.
Here is a list of 7 different lassi's from my kitchen, which i make often, you can try one every day and not get bored of this delicious drink.
A Savory lassi with Carrots and Ginger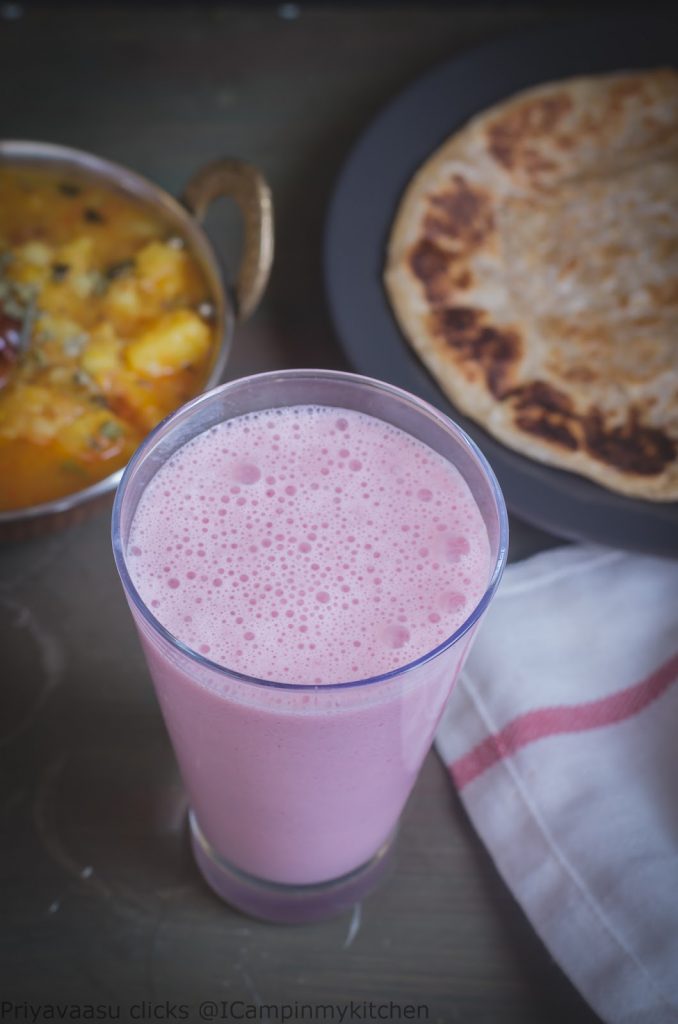 I hope you guys would try these delicious Lassi's aka Yogurt smoothies to cool this summer. Do let me know your favorite lassi. Do tag and let me know if you try this recipe #icampinmykitchen