We are starting our regular marathon today 3 days a week. I have taken North Indian side dishes as my Week 1 theme. i immediately decided on what to make, first on the list was this juicy aloo ke jhol. A simple potato subzi cooked with onion and tomatoes and simple spices and made a bit runny or soupy consistency. The curry sounds simple, but the taste is out of the world. So, when you are out of time and need something interesting on the Dinner table, then it is definitely this one.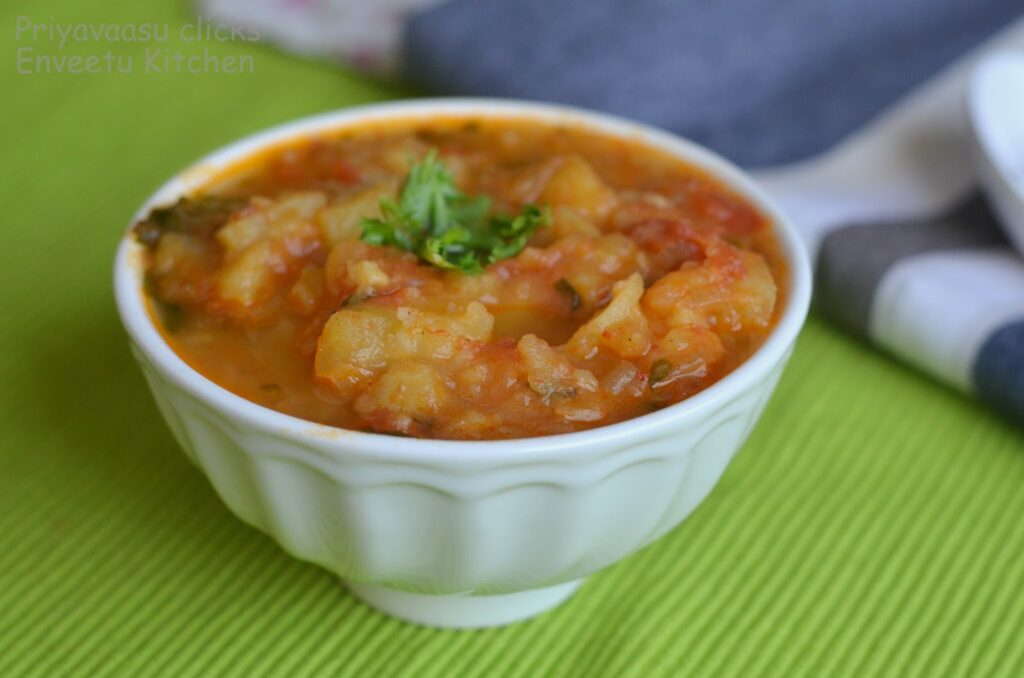 Ingredients
2 medium onion, chopped thin
2 nos medium tomatoes, chopped
1 no green chili, slited lengthwise
2 cloves of garlic, chopped fine
½ teaspoon red chili powder
½ teaspoon garam masala powder
¼ teaspoon turmeric powder
Wash, Peel and cut the potatoes into cubes. Heat 2 teaspoon oil in kadai, splutter cumin seeds, next add chopped onions, garlic and green chili and saute until onions turns translucent.

Then add chopped tomatoes, add red chili powder, turmeric powder and garam masala powder.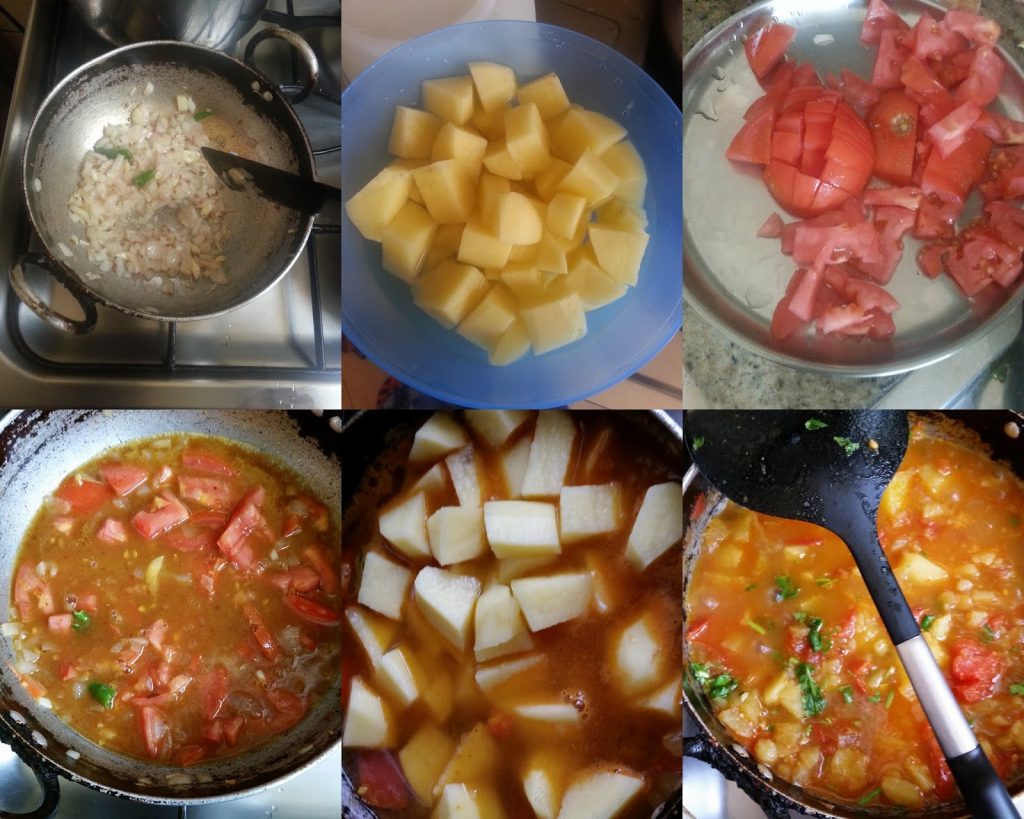 Let the tomatoes cook until soft, add the cubed potatoes, salt and 1 cup of water. Cover and cook until potatoes are soft.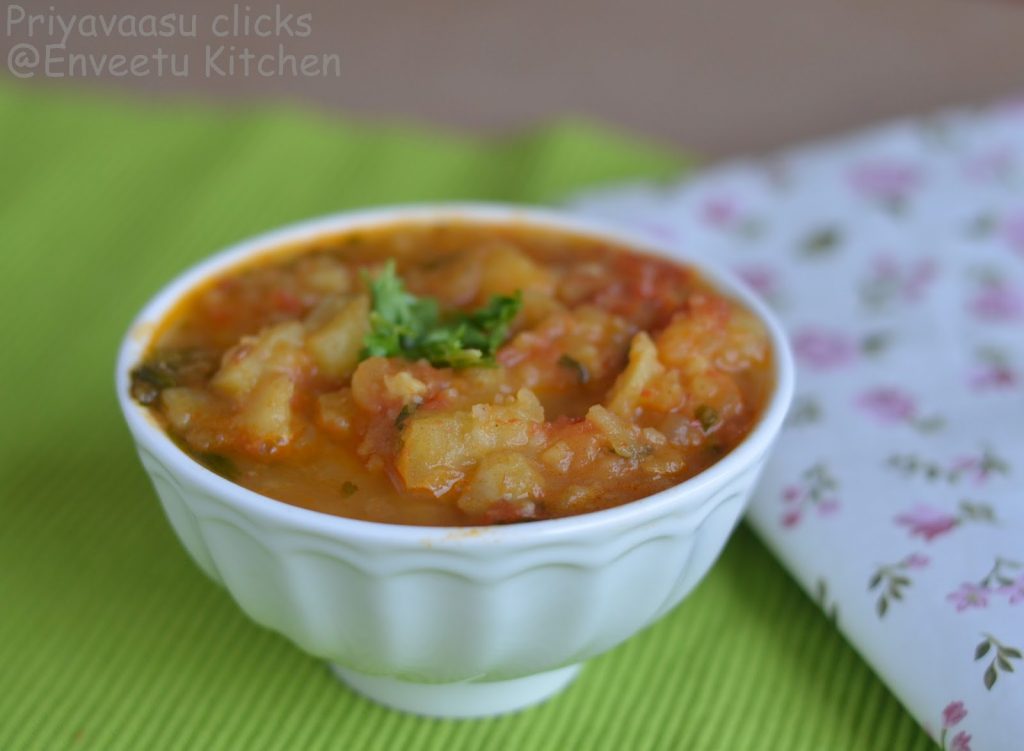 Add another ½ cup of water and let it simmer without cover for another 5 minutes.

Add chopped coriander leaves and take it off the flame. Serve hot with roti's/poori's or even with Rice