Mashed, i knew only about mashed potatoes, but there are some more interesting veggies that can be mashed. Like today's recipe of mashed beets. I have an unknown love towards beets, so, while deciding on the theme : Mashed, the first veggie i chose was beets.
Most of the recipes i came across were simple, cook the veggie and puree it with cream and spices. I didnt have cream or yogurt in hand. So,
just cooked them with some garlic and mashed with spice and salt.
But, cream would have made it more rich and creamy.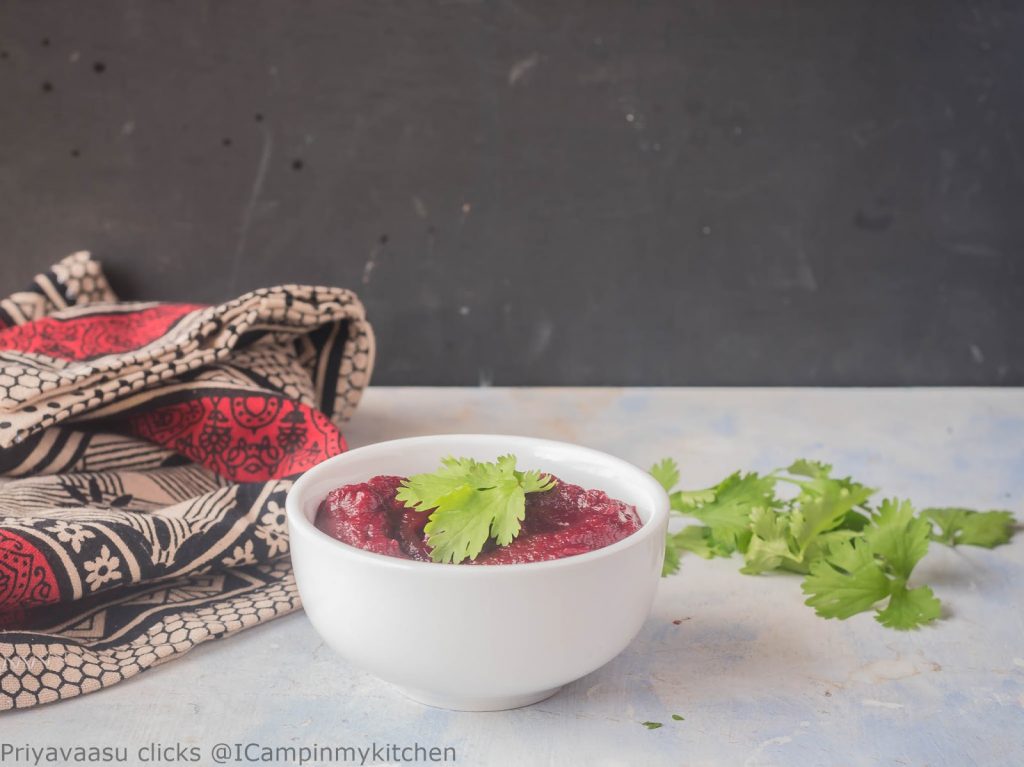 Next time i might try adding some labneh to it, to get a nice tangy flavor to the mash.
The mash was good, my hubby thoroughly enjoyed with his dinner today. Even my lil o
ne tasted and asked me to m
ix it with his curd tomorrow. A simple side to go with your lunch/dinner.
1 medium sized beetroot, about 125 grams
½ teaspoon black peppercorns
2-3 tablespoon milk/cream/hung curd
Peel and chop the beets into chunks. Take the beets and garlic in a Microwave safe bowl. Add water to immerse the beets. Microwave cook at high for 8-10 minutes.

The beets must be fork tender. If they aren't cooked well, there will be an earthy smell, which some might not prefer.

Once done, remove the beets from the oven. Let it cool completely, take the cooked beets along with garlic and the water in a mixer, add chili, peppercorns and salt. Blend until Smooth.
Add milk to this and blend again.Remove the mash to a serving bowl and enjoy as a side