The Humble Pirandai, Known as Veldt Grape or Devil's Backbone, Has been used as a medicinal plant since antiquity. The Ayurveda mentions it as a tonic and analgesic, and prescribes its use to help heal broken bones, thus its name asthisamharaka (that which prevents the destruction of bones). Has also been used to treat osteoporosis,asthma, cough, hemorrhoids, and gonorrhea.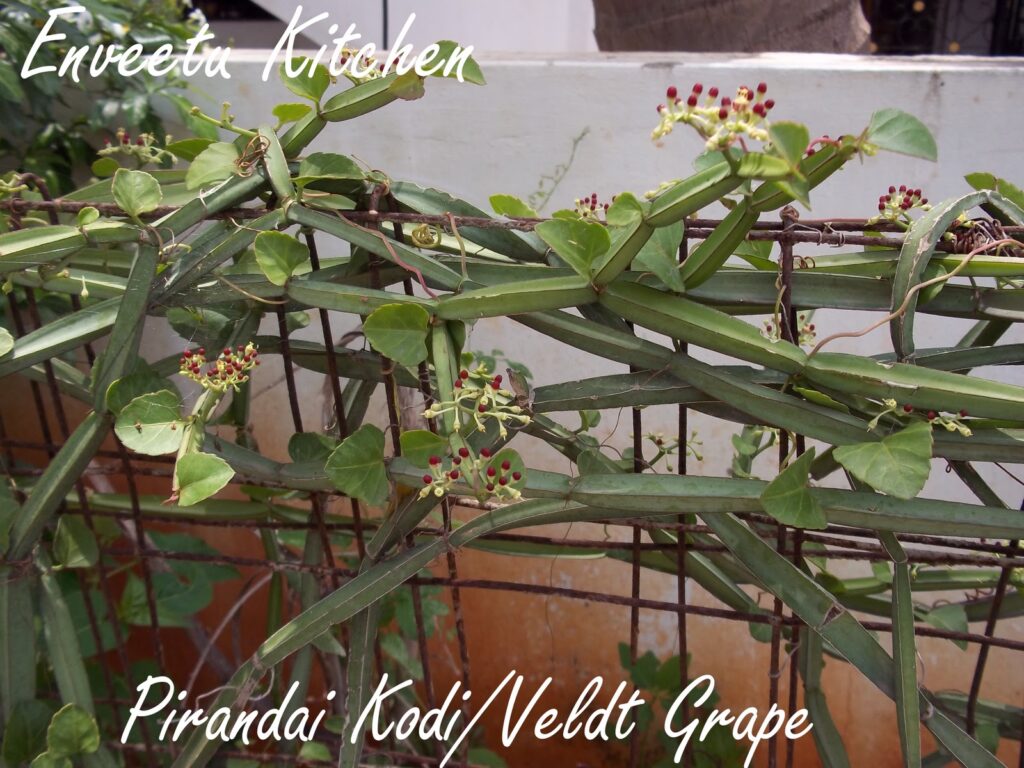 Picture from My Brother's In-Laws Garden
It contains a rich source of carotenoids, triterpenoids and ascorbic acid. Compounds that act as receptor antagonists of glucocorticoids have reduced the healing time of broken bones 30 to 50 percent in clinical trials. It has also been used to treat obesity and associated oxidative stress.[1] Its bactericidal effects on Helicobacter pylori hold promise as an effective treatment of gastric ulcers and preventative of stomach cancer
Info Source : WIKIPEDIA : http://en.wikipedia.org/wiki/Cissus_quadrangularis
http://www.a1tamilnadu.com/htmlfiles/238_Pirandai_(_Veldt_Grape).html
Pirandai Thogayal/Chutney is a tasty Condiment, made especially during Devasam/Pithru Devasam/Sraadham. The Feast prepared on these days will be heavy, So, to ease the process of digestion, Pirandai thogayal/Veldt Grape Chuntey is made.
Ingredients
3 Links of Pirandai/Veldt Grape (Cut into 1 inch piece)
¼ cup Urad dal
4 teaspoon Gram dal
2 teaspoon White sesame seeds
6nos Red Chillie
1 small Tomato
Ginger a small piece
one tight fist Curry leaves
A small ball of Tamarind
Salt to taste
½ teaspoon – 1 teaspoon Jaggery (Depending on your taste)
Hing a pinch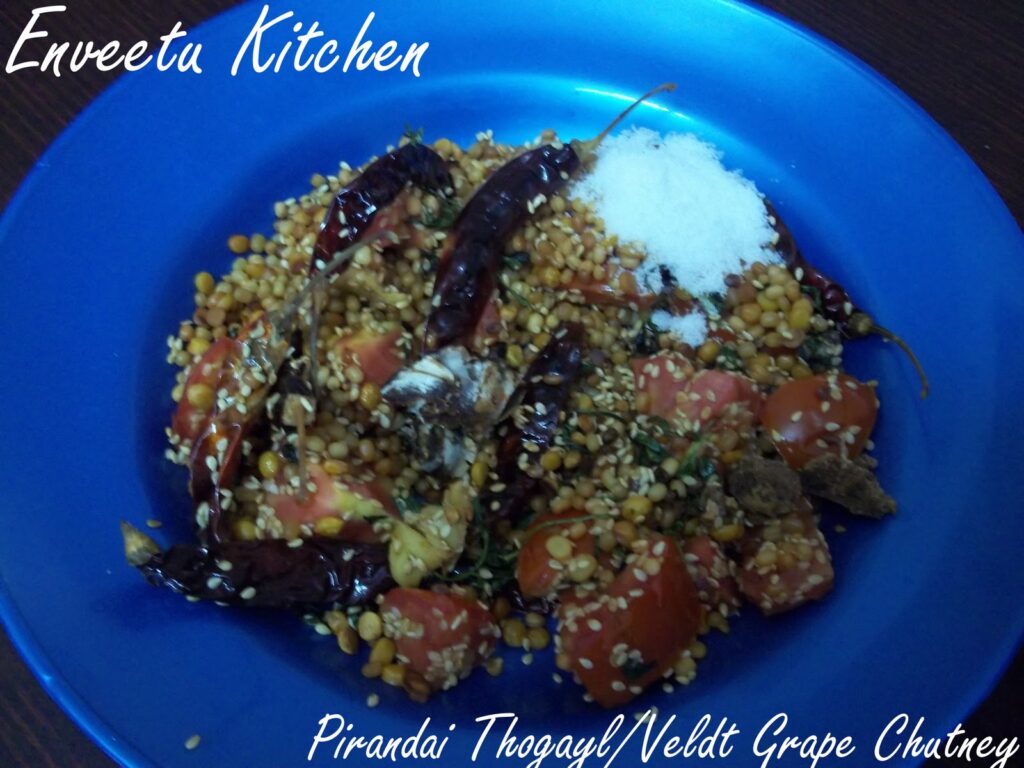 Roast All the above ingredients separately with little oil, except Tamarind, salt and jaggery. Grind all the ingredients, except pirandai/Veldt Grape to a coarse mixture then add pirandai/Veldt grape and grind them to fine paste with little water.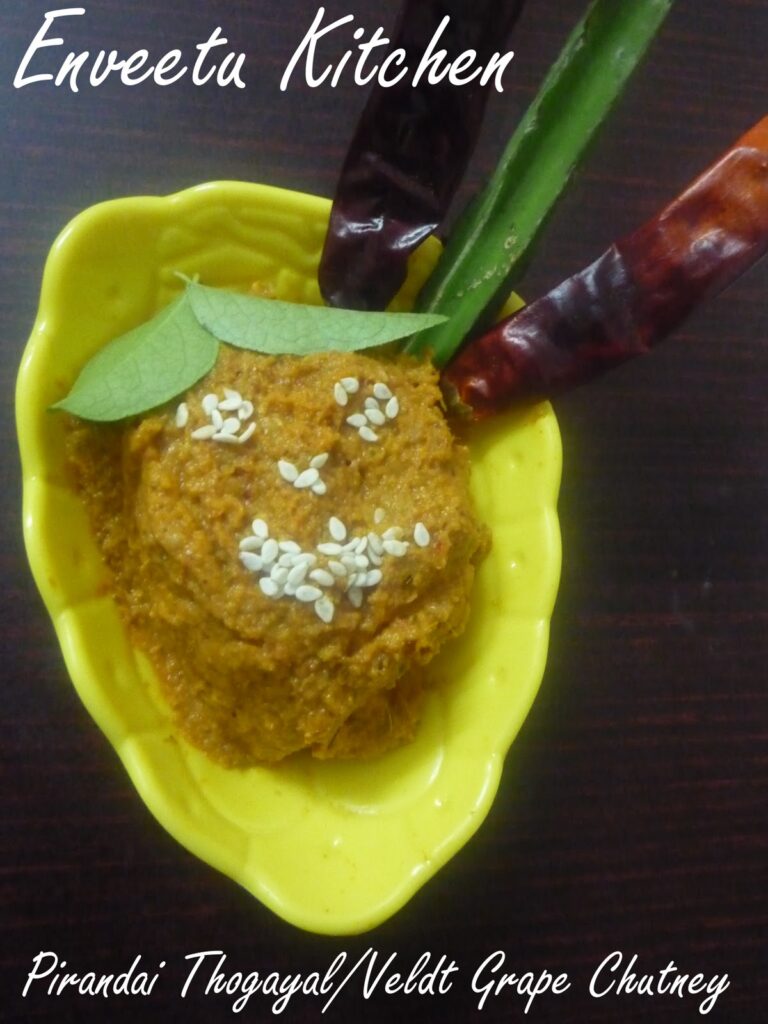 Makes a Wonderful Combo with any Heavy Meal. Sending this MLLA-26, hosted by Briciole, Event started by Susan