What chutney to make? is a big question in many south-indian households in the mornings. My kids are happy with Tomato chutney and peanut chutney. My elder one will be in bliss with idlypodi, it is me who needs a variety at home. I prefer different chutney everyday, i dont mind making it. So in my name, everyone at home enjoys different chutney atleast once a week.
I chose Dips and Chutney as this week's BM theme. Dips and chutneys is one of my favorite theme, as i don't have to think too much for it. I bring a simple, flavorsome chutney today, capsicum chutney. It takes hardy 15 minutes to make this, as you steam your idly or stack your dosas, you can make this on the other side in a jiffy.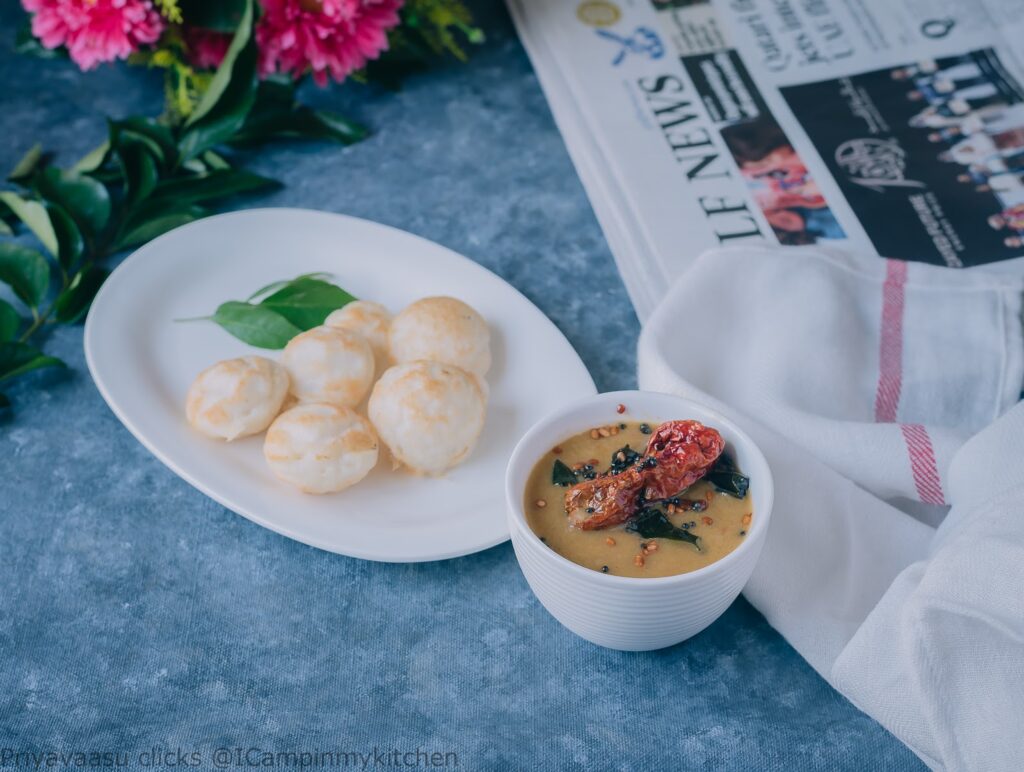 There is no tamarind used in the chutney, the sour taste is take care by the lone tomato and mildly sauteed capsicums add a lovely taste. One can even try to roast the capsicum on open flame and grind it, i opted for the simple sauteing method. A regular chutney in our home, do try and let me know how you liked it.
Ingredients
2 no's medium sized green capsicums
2-3 no's red chilies. I use the long variety
1 teaspoon coriander seeds
1 teaspoon oil
Tempering
½ teaspoon oil
¼ teaspoon mustard seeds
a pinch of hing/asafoetida
2-3 curry leaves
1 teaspoon urad dal


Method
Chop onions tomatoes and capsicums roughly. Heat a sauce pan, add oil, when it is hot, add the chopped onions sauté until the onions turn translucent.

Next add chopped tomatoes and red chilies. Sauté for a minute then add chopped capsicums, sauté for a minute again.

Now add ½ cup of water and cover and cook for 5-8 minutes. Take it off the stove. Let it cool. I normally use my hand blender, so i puree it when it is hot, but if you are going use your mixer-grinder/blender, please wait till it cools down.

Add salt to this and using a hand blender/blender/mixer blend it smooth by adding another ½ cup of water.

Now for tempering, heat oil in a small tadka pan, crackle mustard seeds, add hing, curry leaves and sauté for a minute, then add urad dal to it and sauté until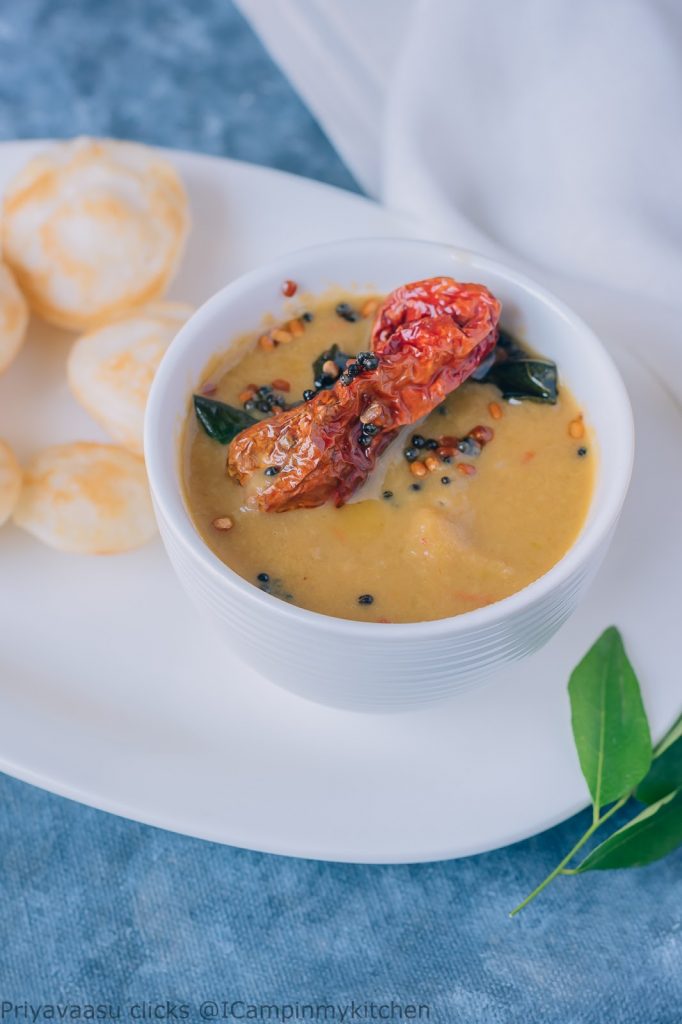 It turns golden brown. Pour this sizzling tadka over the chutney and serve it along Idly/dosa/kuzhipaniyaram.