Chutney's we have so many varieties, and can be made with any veggies, even with fruits. Though we have so many varieties, it is only some which gets repeated at home, mainly because the preps are simple and people at home are used to that taste, so we don't expect any tantrums at the table. I too was in a chutney routine, coconut chutney, peanut chutney, tomato chutney, these were in a repeat mode for many weeks.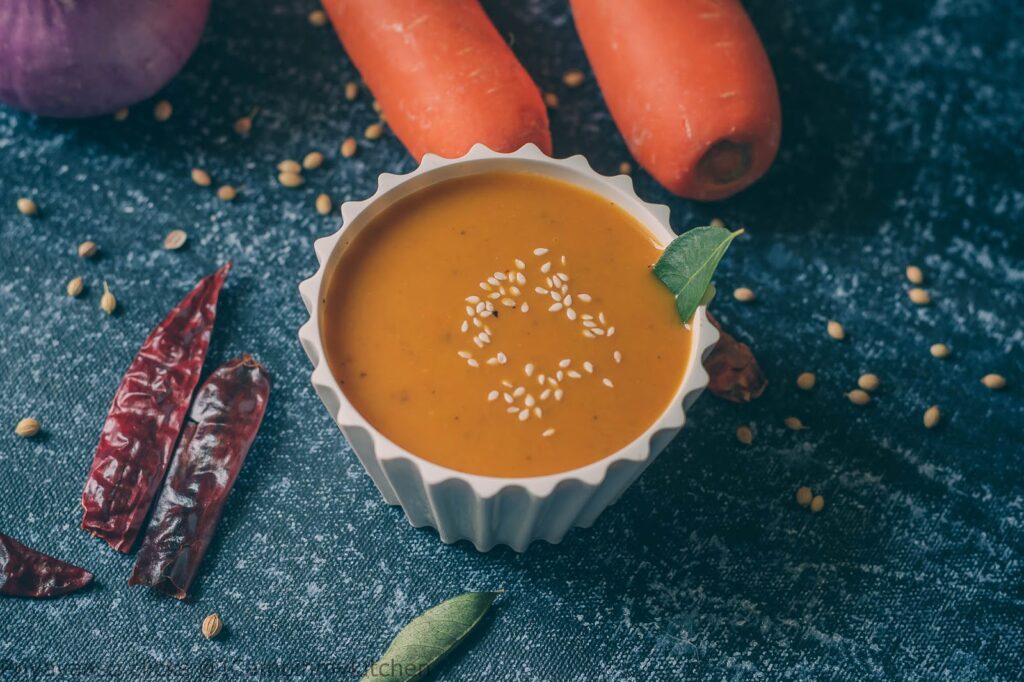 Today's recipe too joins that favorites list. Coconut and carrot chutney, they both together render a great taste and coriander seeds adds a great flavor to this chutney, so do not skip it.
This chutney stays good till afternoon when packed for breakfast/lunch. If keeping for long, store it in the refrigerator.


Ingredients
1 large carrot, chopped into roundels
2 medium sized onion, chopped roughly
1 large tomato, chopped roughly
3 tablespoon freshly grated coconut
½ teaspoon coriander seeds
½ salt
¼ teaspoon roasted white sesame seeds for garnish


Tempering
1 teaspoon oil
¼ teaspoon mustard seeds
a pinch of hing/asafoetida
2-3 nos curry leaves
2 nos long red chilies, broken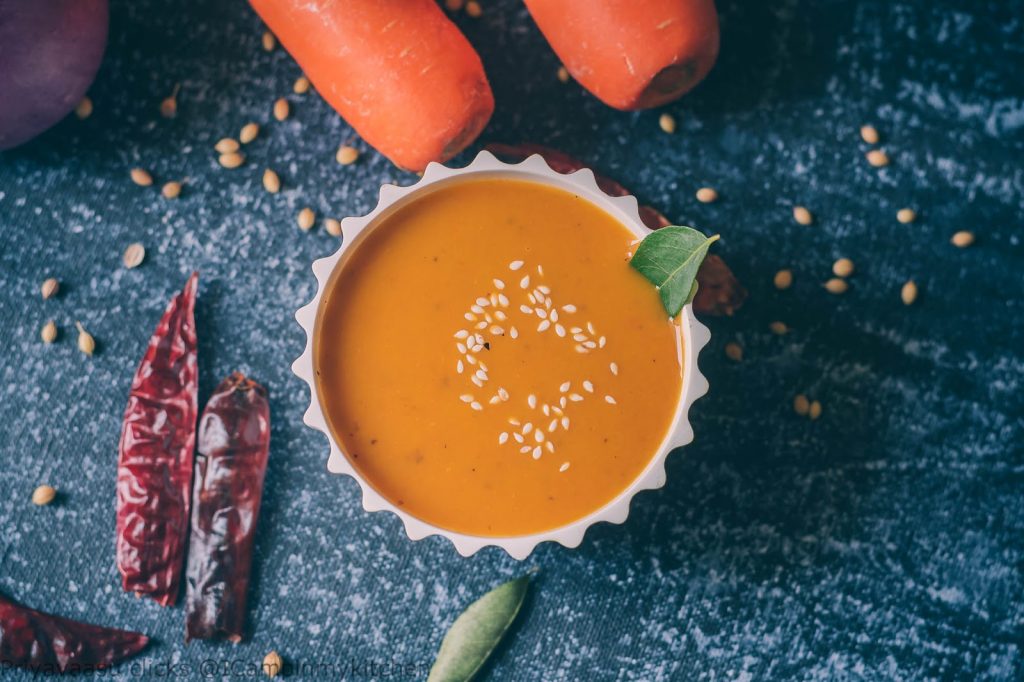 In a pan, heat oil. splutter mustard seeds, add hing/asafoetida , curry leaves and red chilies. Saute for 30 seconds.

To this tempering, add chopped onions and saute until translucent. Next add chopped tomatoes and saute until they turn a bit mushy. To this now add chopped carrots, coconut and coriander seeds, cover and cook for 6-8 minutes in a low flame. If you feel the veggies are burning, add ¼ cup of water to it.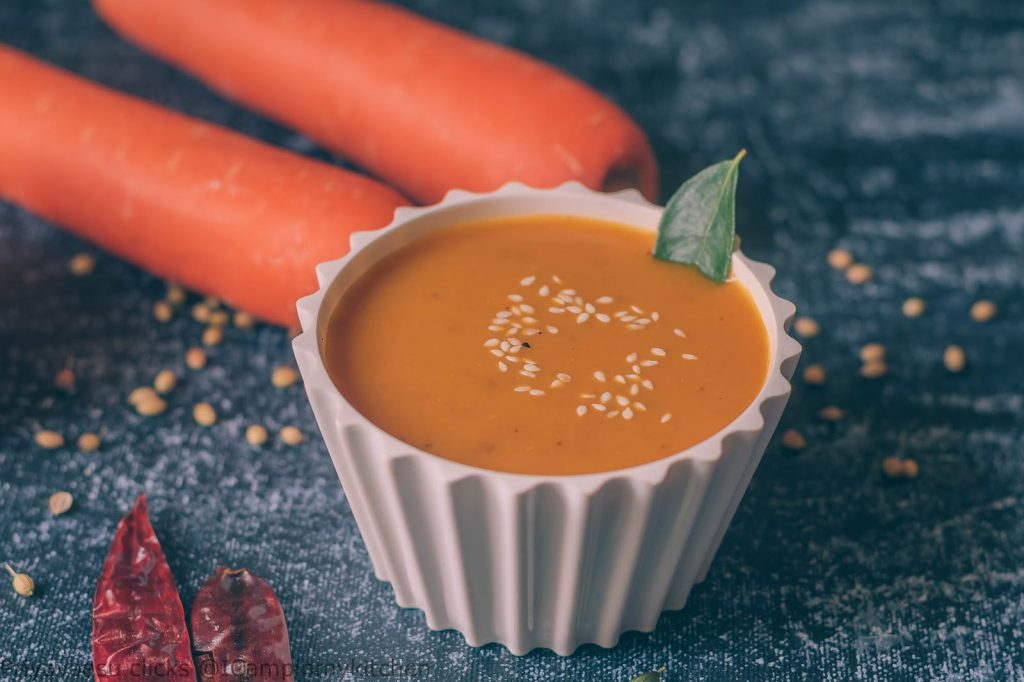 Take it off the stove, let it cool completely. Add salt and Blend the ingredients with ½ cup of water.

Check the consistencyof the chutney, we usually prefer thick chutneys for idlies and a little bit loose chutney for dosa.

The chutney usually doesn't need any tadka/tempering on top, if you prefer, add some roasted sesame seeds on top for an extra crunch.

Serve the chutney with idly/dosa/upma. The chutney stays good when packed for school/office lunchbox/breakfast.