"Appa, you have to taste the chutney amma made today", that is how my elder opened the door for his father. He tasted the chutney for his dinner. This chutney is from +sangeeta khanna's Banaras ka Khana. She has shared this chutney on her FB page, i made a small quantity today, to check my people liking. To my surprise my elder one loved it, i was a little skeptical about that sweet and hot taste of it, he paired it with curd rice and licked the plate clean.
I served this along with Dosa for my hubby's dinner, he too liked it, and my small batch got over. This recipe is definitely a keeper. I m planning to make another batch during the weekend. This
chutney can be paired with bread, paratha and even dal-rice. Make a batch and enjoy this hot and sweet chutney!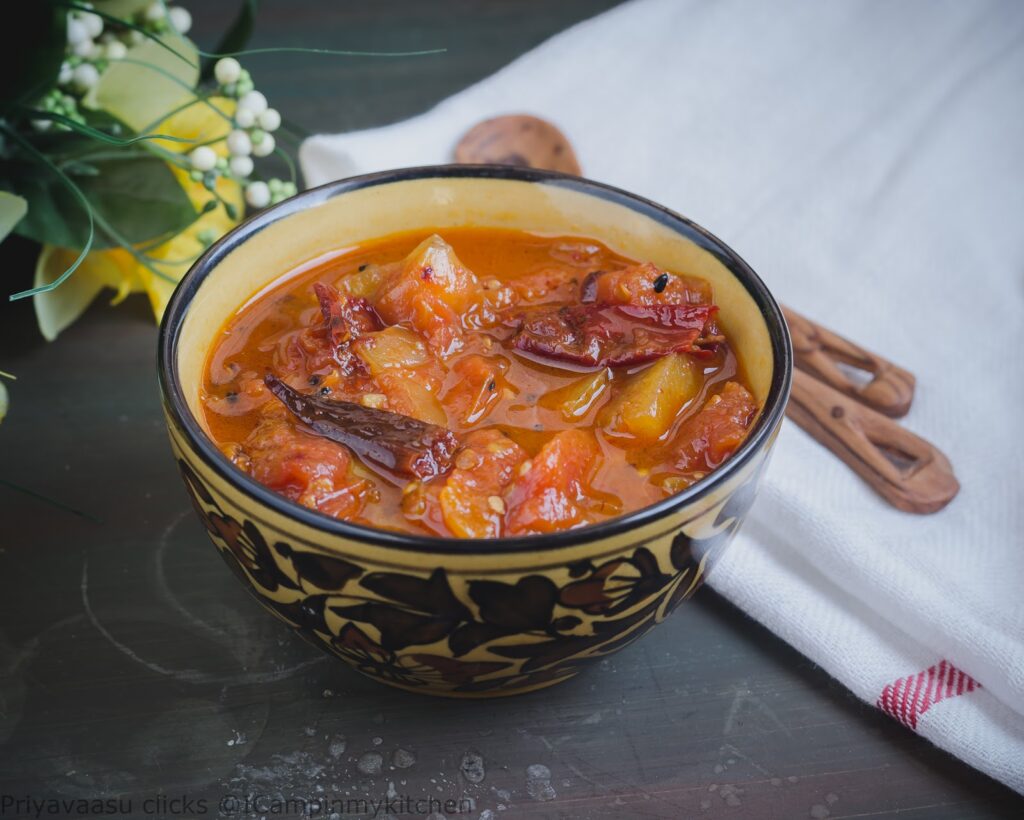 Ingredients
8 nos medium, plump tomatoes
2-3 red chilies, i used long variety ( i used 3)
3 tablespoon crushed jaggery
1 teaspoon finely chopped ginger
2 pinches of nigella seeds
2 pinches of fennel seeds
2 pinches of fenugreek seeds
½ - ¾ teaspoon salt or to taste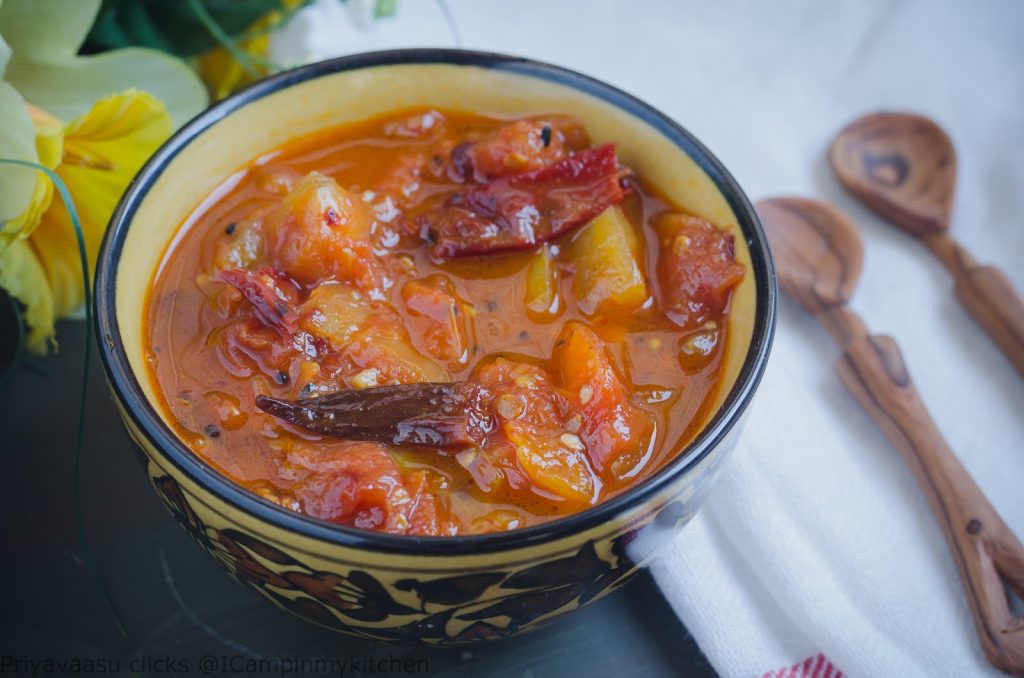 Method
Wash and chop the tomatoes roughly. Heat oil in a pan, splutter mustard seeds, next add nigella, fennel and fenugreek seeds. Saute them until nice aroma emanates, now add the broken red chilies and finely chopped ginger. Let it sizzle for a minute.

Add the chopped tomatoes and ¼ cup of water and salt. Let it cook covered for 10 minutes in a low flame, until the tomatoes get cooked and becomes mushy.

Remove the cover, add the crushed jaggery and mix well. Let it sit for another minute, the chutney would be saucy and thick. Remove it from the stove. Let it cool completely.