Simple and easy to make Vegetable Chutney for our very own Idly/Dosa. I even use this chutney as a spread for my sandwich. Even your picky-eater won't find out that it is carrots!!! 🙂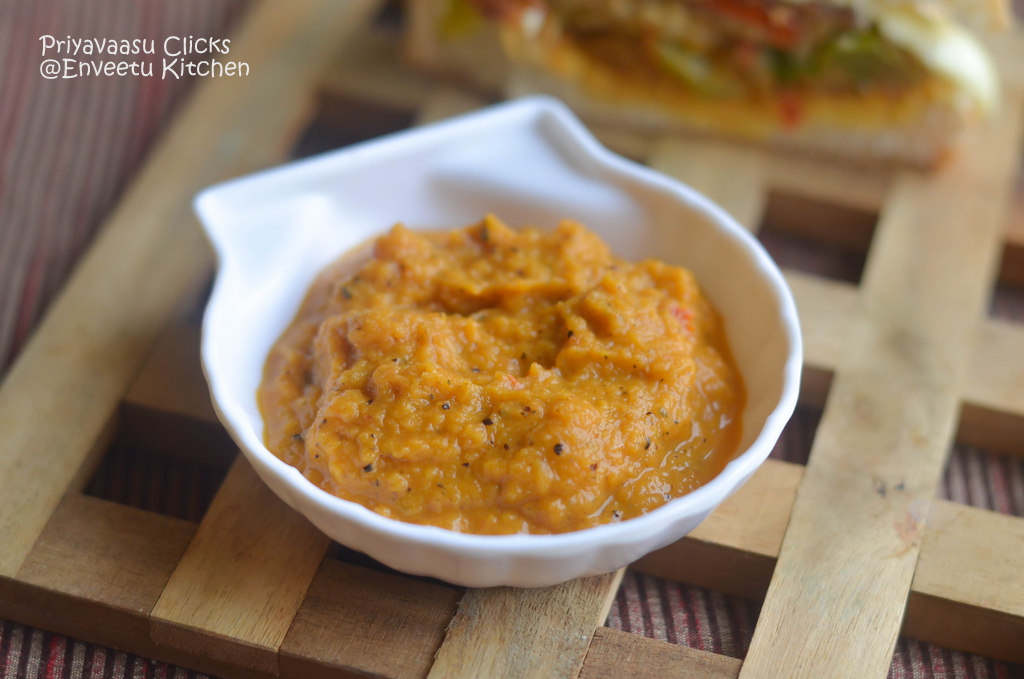 Ingredients
2 Red Chilies (Long Variety), each broken into 2
2 cloves of garlic, thinly sliced
a pinch of hing and turmeric
Method
Wash the Carrot well. I have kept a separate dishwash scrub for scrubbing the veggies and washing them. Since most of the nutrients are right below the skin of the veggies, don't want to lose them. If you feel other-wise, go ahead and peel the skin of the carrots

Chop them into Chunks. Chop Onion and Tomato into chunks and garlic into thin slices
Heat Oil in a pan, splutter mustard seeds, add hing and turmeric. Add Chopped onions, garlic, curry leaves and broken red chilies. Saute until onions are translucent.

Next dump the tomatoes and saute until they become soft. Next add the chopped carrots and saute for 8-10 minutes.

Switch off the stove and keep it closed  until it becomes cool enough to grind.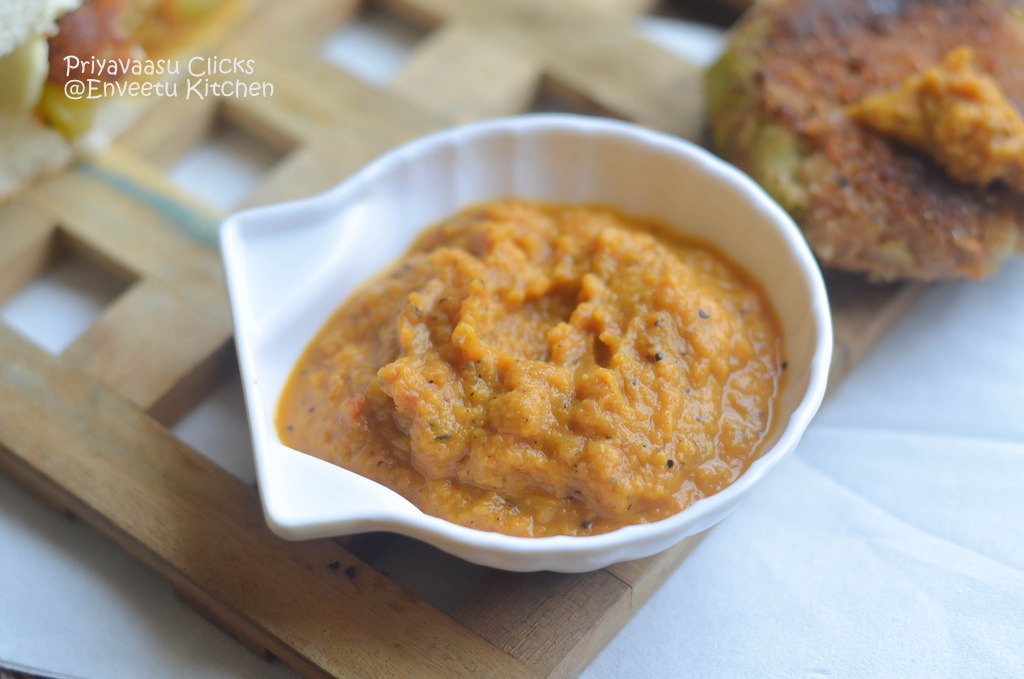 Take all the sauted ingredients in a mixer and grind to fine paste, no need to add water. If at all your mixer jerks, add 1/4 cup of water, not more than that.

Transfer the contents to a bowl. Serve with Idly/Dosa or even use it as a spread on your bread, roti.