Pannacotta, an italian dessert made using Cream. I have already posted Apple Pannacotta, Saffron-milk Pannocotta and Moong Dal Pudding(Low-fat Version). When Kalyani announced this month's Magic ingredients Carrot n Raisins for Magic Mingle, immediately i decided to make Low-Fat Pannacotta again. I used a generous amount of Cinnamon to Flavor this Light Dessert, the taste was amazing.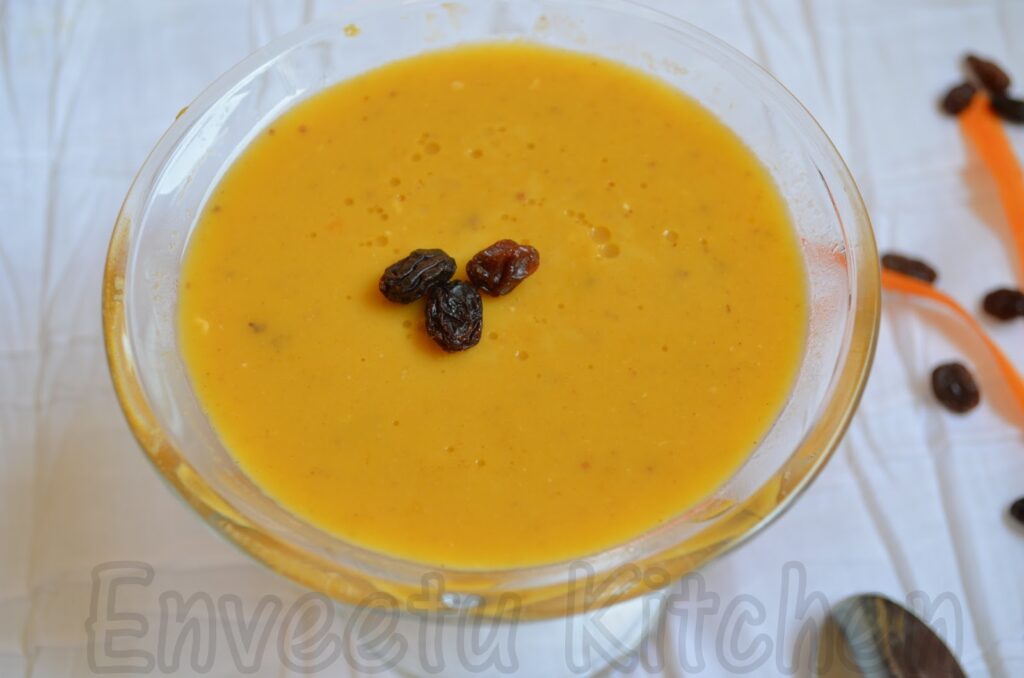 Ingredients
3 Medium Carrots, Peeled and Chopped roughly
1/4 Cup Raisins (i used Sun-maid California Raisins)
2 Cups Milk (i used full-fat)
1/4 Cup Agar-Agar/China grass, soaked in 1/2 Cup Water
1/2 tsp Cinnamon powder
2 tbsp Raisins for Garnishing
Method
Soak Agar-Agar/China Grass in Water for 30 minutes.

Take the Carrots, Raisin and Milk together and Pressure Cook for 3 Whistles. Let it Cool. Then Blend it smooth in a blender.

Heat the soaked agar-agar/china grass on a stove-top, in a Low flame. Let the Agar-agar dissolve completely. Strain the liquid.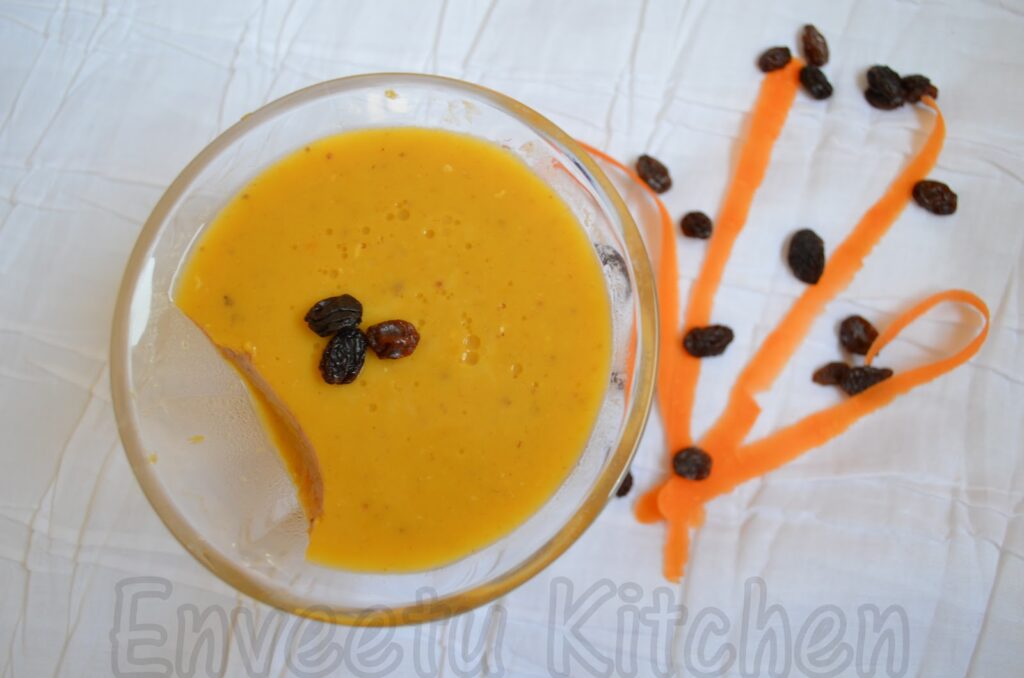 Add this Strained Warm agar-agar liquid to the Carrot-Raisin-Milk Mixture. Stir in the Cinnamon powder. Pour in small bowls/moulds. Let it Cool for 10 minutes, then refrigerate until set.

Serve Chill with some raisins on top or if you want a rich Dessert, then top it up with some Whipped Cream and fresh fruits. Enjoy!!!!
Sending this to Magic Mingle#4, by Kalyani