We are starting yet another month of Blogging Marathon. Next month it is going to be 50th edition, 4 years on and we are going strong every month. I m happy to be one of the few members who started BM with +Srivalli Jetti from Month 1. It is been a good journey so far, we have so many different themes every month. Valli though the deciding person on the themes, but she involves us also a lot, asking us to think challenging themes, giving us a month-long time to be well organized with our BM posts. Apart from just posting recipes and commenting, we have a good discussion on various topics every month. So, a lot of learning has happened in this 4 long years!! So, if you are interested to be a part of it, then valli has just announced BM#50 themes, check it out and sign up immediately. Yes, the seats are limited!!! 🙂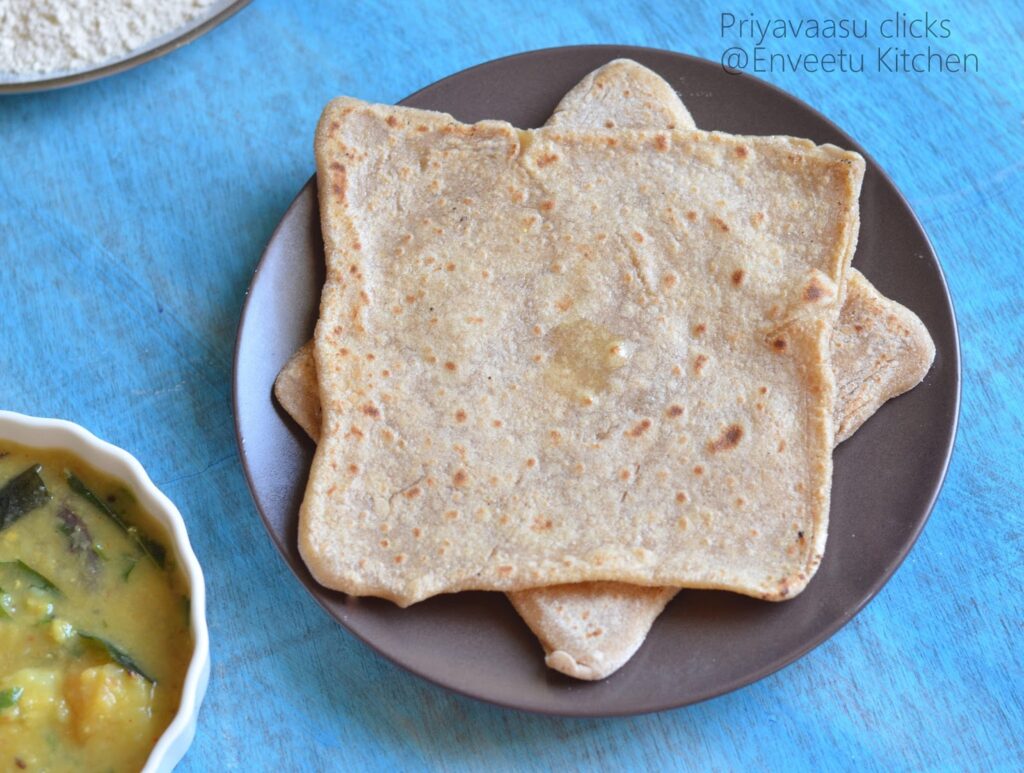 Coming to this week's theme: i chose Say Cheese!! I will be posting some cheese recipes in the coming days. My pantry always has a stock of 2 or 3 cheese. We love Cream cheese, cheddar cheese slices, mozarella, paneer, Mascarpone, Curd cheese/Labneh, i even posted a spiced labneh few days back. I had quite a few recipes to post and so was in a dilemma which one to post first. Then decided to do the cheese paratha, which is a simple recipe and can be quickly made if you have the ingredients ready at hand.
Ingredients
For the dough
2 Cups of Whole Wheat Atta (I use Al Baker, Chakki fresh Atta)
2 tablespoon of oil (butter/ghee can also be used)
Salt to taste ( i don't add salt to chapathi dough)
For making Cheese Paratha
Ingredients
Pepper powder/chili powder(optional)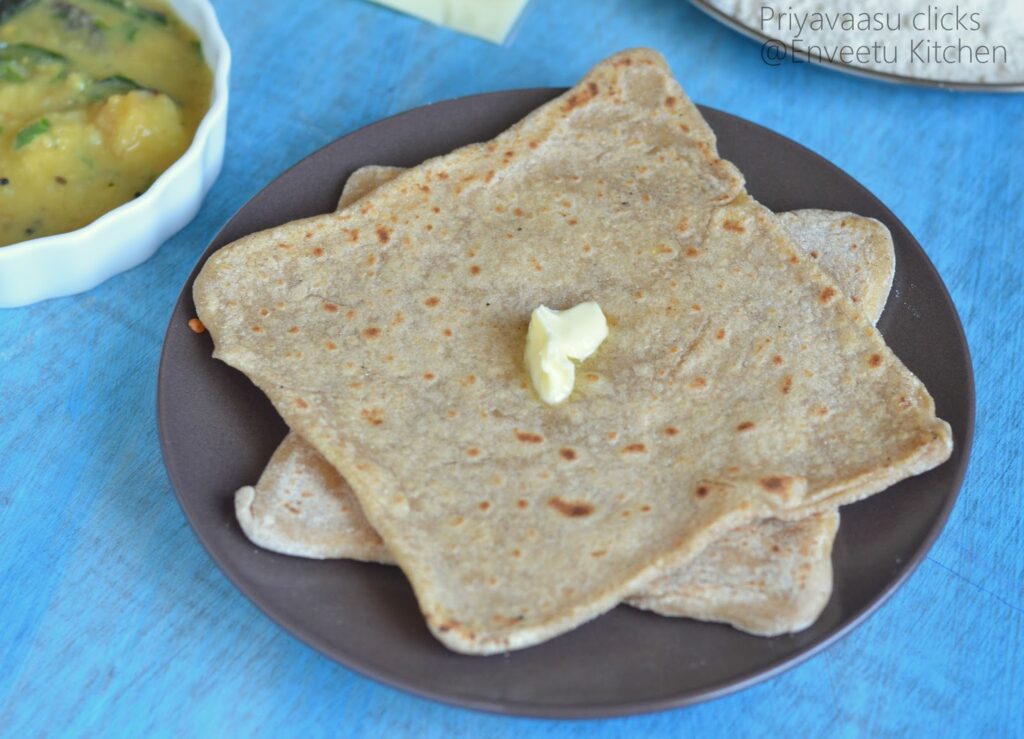 Method
For Dough
I used my food processor for making the dough. You can hand knead it too. I make dough in bulk and store in an air-tight container in the refrigerator and use as i need.

Take flour, oil and salt(if using) in the processor bowl. Pulse it twice to mix evenly. Now slowly add water and start kneading the dough. Knead for about 2-3 minutes to get soft dough.

Transfer the dough to another container and keep it covered until use.
For the Cheese Roti/Paratha
Divide the dough into balls. The number depends on how big you roll your roti's. I divide the dough into 8-10 balls.
Dust the rolling surface and the dough ball with flour and start rolling out the dough into a circle. Place a cheese slice in the centre of the circle and close it like an envelope covering the cheese slice from all 4 sides.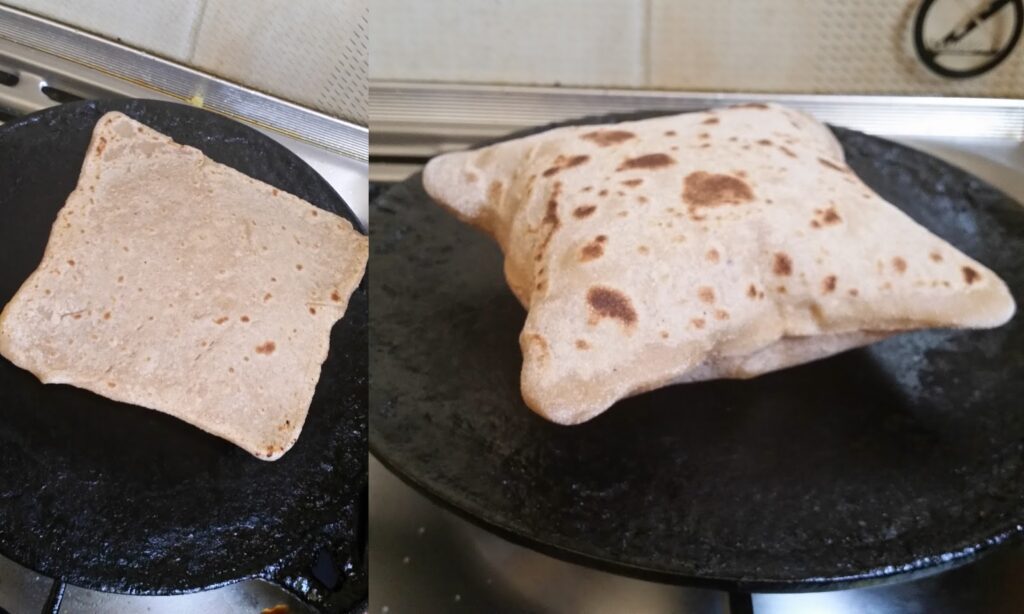 Now again, dust it with little flour and roll it into a square/rectangle. Do not press hard or thin, otherwise the dough might tear and cheese might ooze and stick to the rolling surface. Prepare as much as roti's as you want.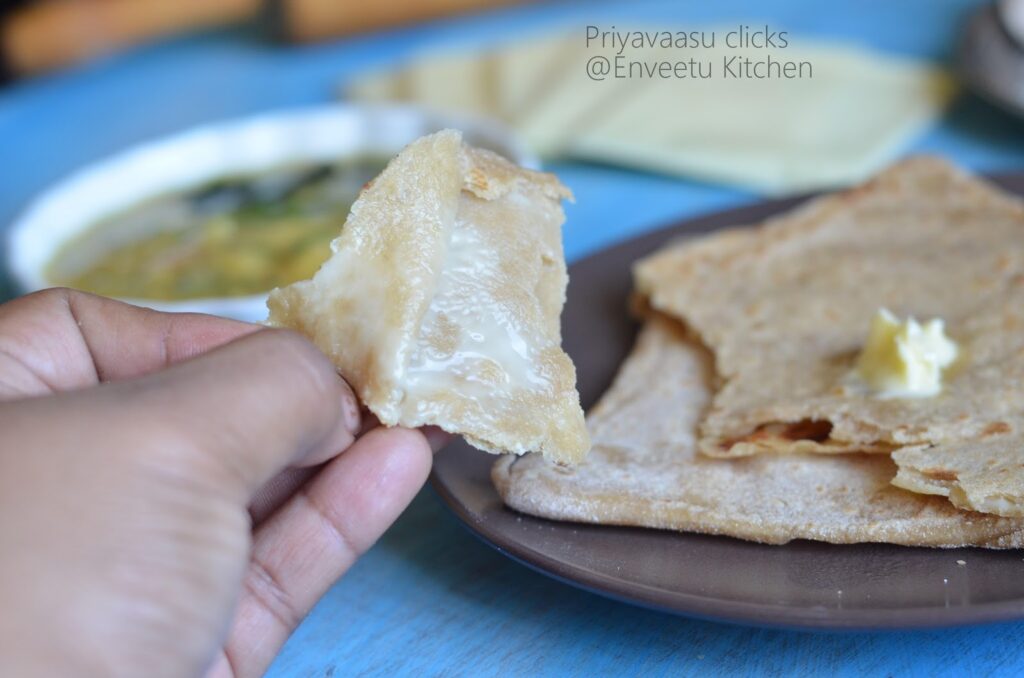 Heat a tava/flat pan, place the rolled roti on the hot pan and cook on both sides until brown.Roti's should normally cooked at a high flame, flipping both sides quickly. Once you flip both the sides once, the roti will puff up well. Remove the puffy roti, add a dollop of butter on top and serve it immediately. I served it with Potato Dal