Cooking Chettinad and not trying kandarappam, impossible!!! Kandarappam, is a sweet dish made using rice and all 4 dals and jaggery. The Dish has all the ingredients that is considered to bring good luck in hindu tradition. Using all 4 dals is considered auspicious during festivals. This recipe is adapted from Solai Aachi's Blog, she needs no introduction, her blog is famous for all traditional chettinad recipes.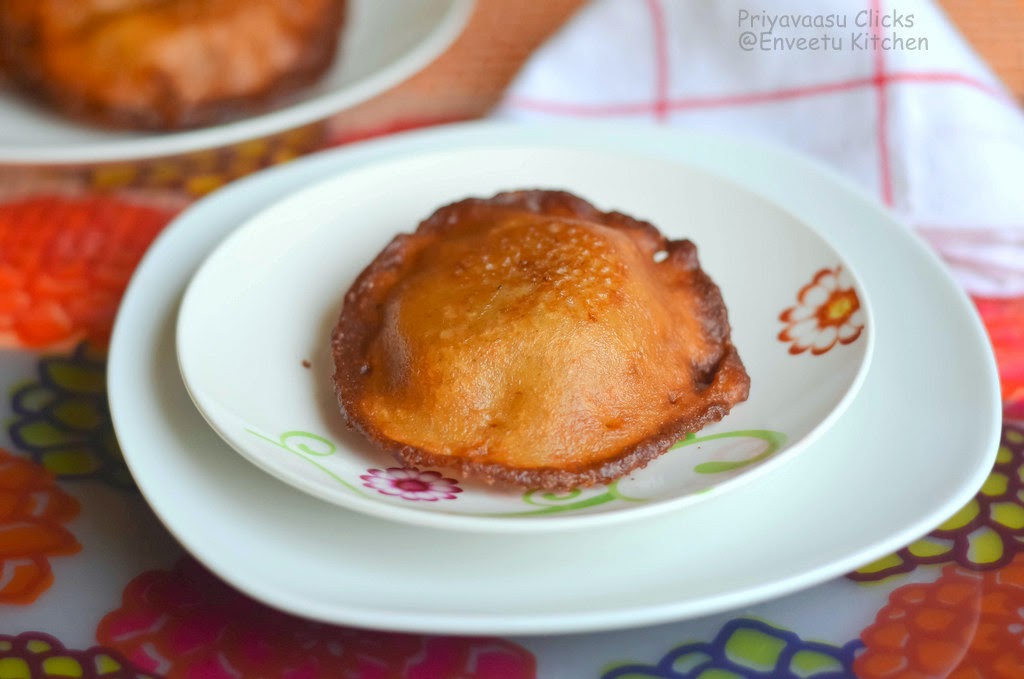 i used a small katori for measurement, got about dozen big appams and dozen small appams
1 Cup Par boiled rice/idly rice
1 tablespoon Moong dal/dehusked green gram dhal
1 tablespoon Toor dal/yellow pigeon peas
1 tablespoon Bengal gram/Chana dal
Flesh of ½ Coconut, grated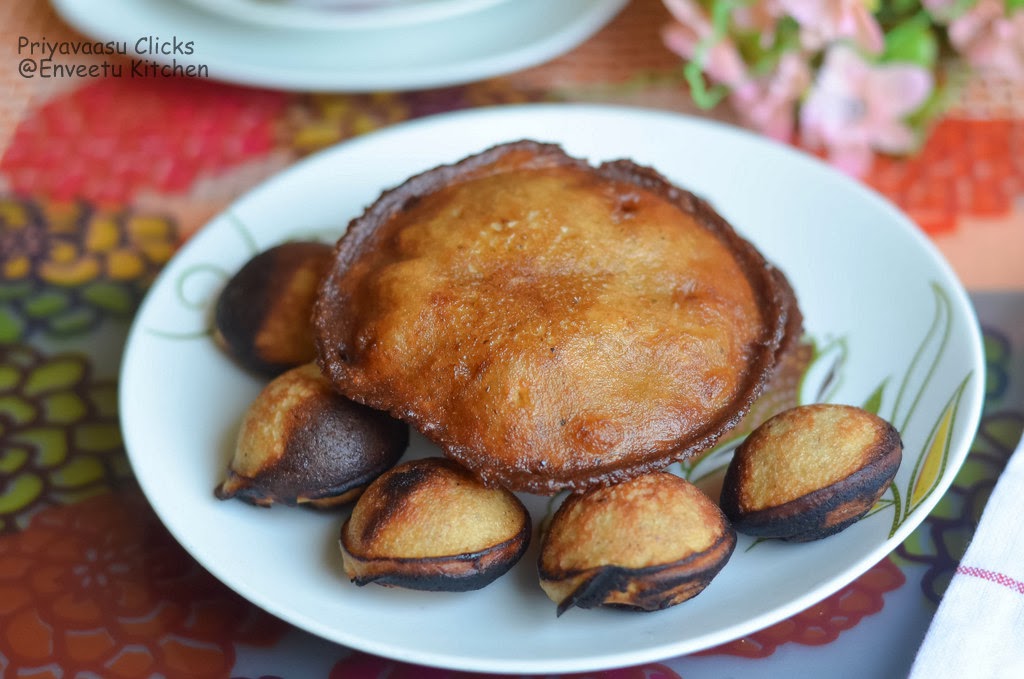 Procedure
Soak the rice and dal for 1 hour. After an hour, Drain the excess water, take it in a mixer and grind into a fine batter.

While ¾th of the batter is done, add the grated coconut and grind to a smooth paste. Finally add the jaggery and the powdered elachi and grind till the jaggery nicely mixes.
The batter should be in the consistency of dosa batter. Heat oil in a deep kadai/pan for deep frying. When the oil is ready, reduce the flame to simmer. Using a deep laddle, take batter about ¾th of laddle and pour it in to the hot oil.

After a second or two, the appam will bubble, sizzle and raise on top. The edges of the appam will curl. Let it cook for a minute, flip it to other side. Let it cook for another minute. Remove using a slotted spoon and drain on a kitchen towel. Repeat the same with the remaining batter.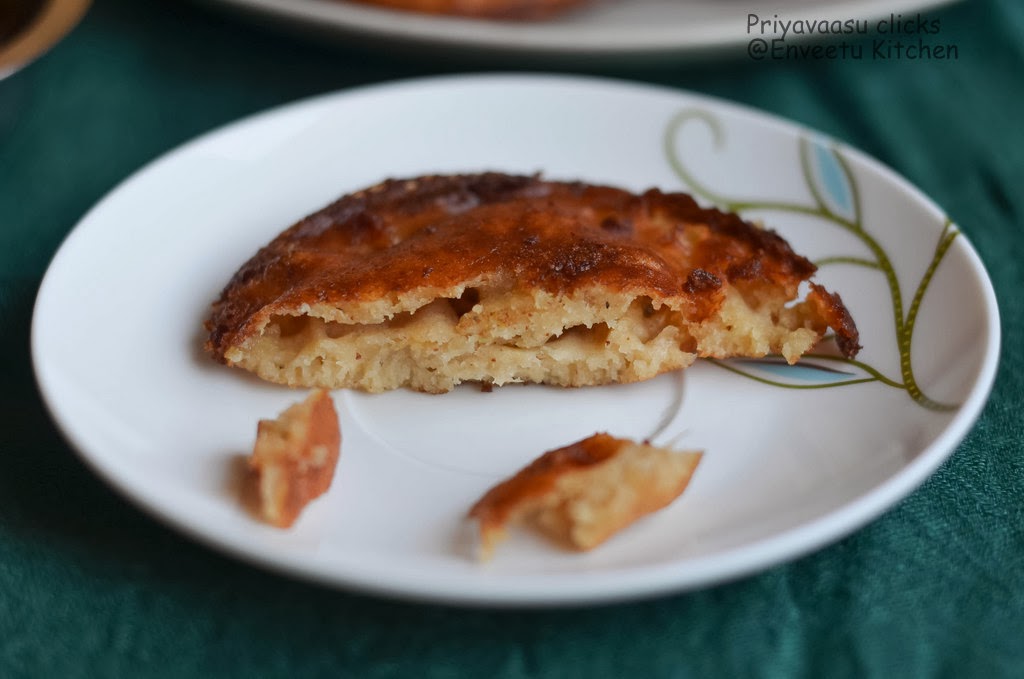 Keep the flame in low and cook and do not cook for long, just a minute on both the sides. Alternatively you can cook this in a Paniyaram pan/Abelskiver pan too. If using paniyaaram pan, i suggest using ghee for cooking.

The taste is awesome when it is deep-fried, the appam remains soft, succulent, whereas the paniyaram appam, tends to dry a bit.
Notes
If you don't have Jaggery in hand/cannot find jaggery, you can substitute it with Brown Sugar.

The Variety of jaggery i used is of dark color, hence the color of the appam too is very dark.