A simple and easy bake with puff pastry sheets. I always stock puff pastry and spring roll sheets in my freezer. Never know when you feel like having a quick pie or a savory puff. With 3 packs of strawberries, i immediately thought of making these cream puffs with strawberries. Just before braiding the puffs i got the thought of adding chocolates. Aren't chocolate & strawberries match made in heaven ??? oh yes, they are, along with cream cheese it takes up a notch up.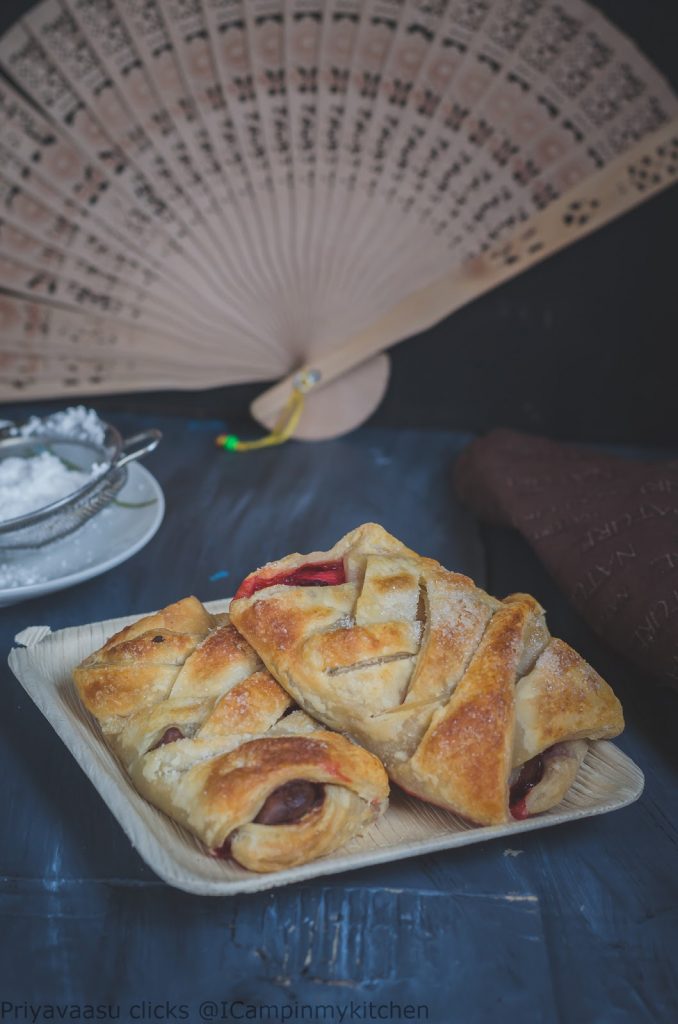 Ingredients
6 puff pastry squares or 3nos long puff pastry sheets
6 plump strawberries
¼ cup cream cheese
2 tablespoon castor sugar
9 Hershey kisses or any other milk chocolate
2 tablespoon granulated sugar for garnish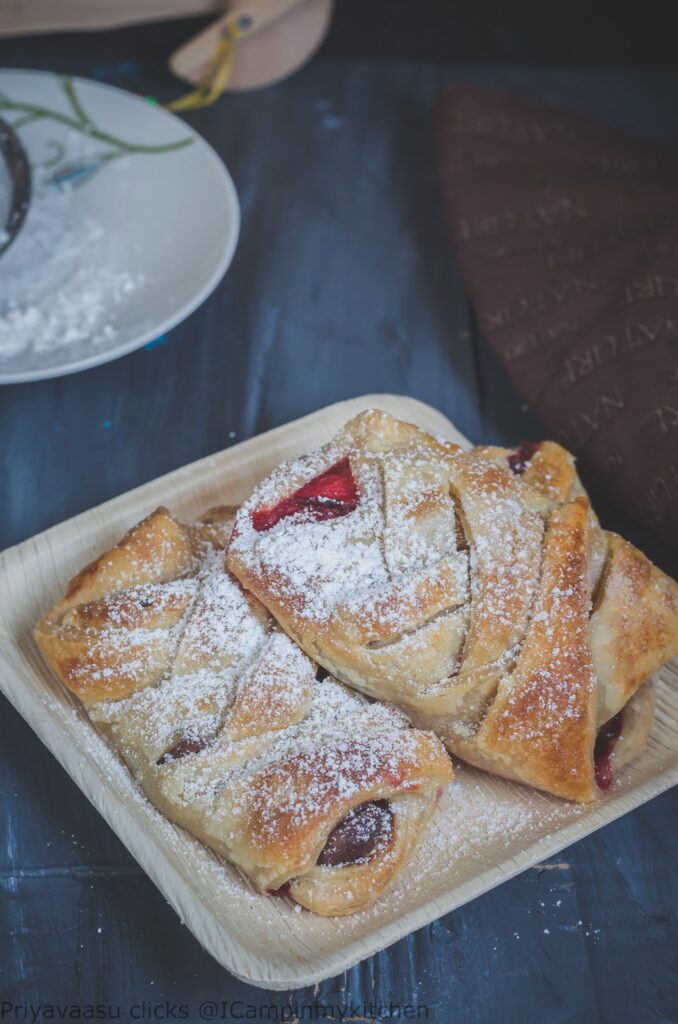 Method
I used puff pastry squares, so joined 2 squares to form one sheet that is 7 inch long.Dust your work surface with flour, lay the squares interlacing in the ends and roll them with a rolling pin to form one sheet

.

Mix cream cheese and sugar and chop the each strawberry into 3-4 slices. Lay the puff pastry sheet and spread a tablespoon of cream cheese in the middle of the sheet. Place 6-8 chopped slices of strawberries and top it with 3 Hershey kisses chocolate.

Cut 4-5 plaits for the braid on each side of the pastry sheet. Close the top inside and start braiding the strips together. While nearing the end of the braid, first close the bottom flap inside and close the last braid.

Brush the tops of the braids with with milk and garnish the top with granulated sugar. Bake the braids in a preheated oven at 220C for about 25-28 minutes or until the tops are crispy and golden brown.

Remove them from the oven let it cool completely. Serve them dusted sugar.