This is another delicious chocolate cream made to woo my picky eaters. This is the most easiest dip/sauce to make. Just melt chocolate, mix it with cream and refrigerate! yup, the hardest part must be waiting for it to set a bit.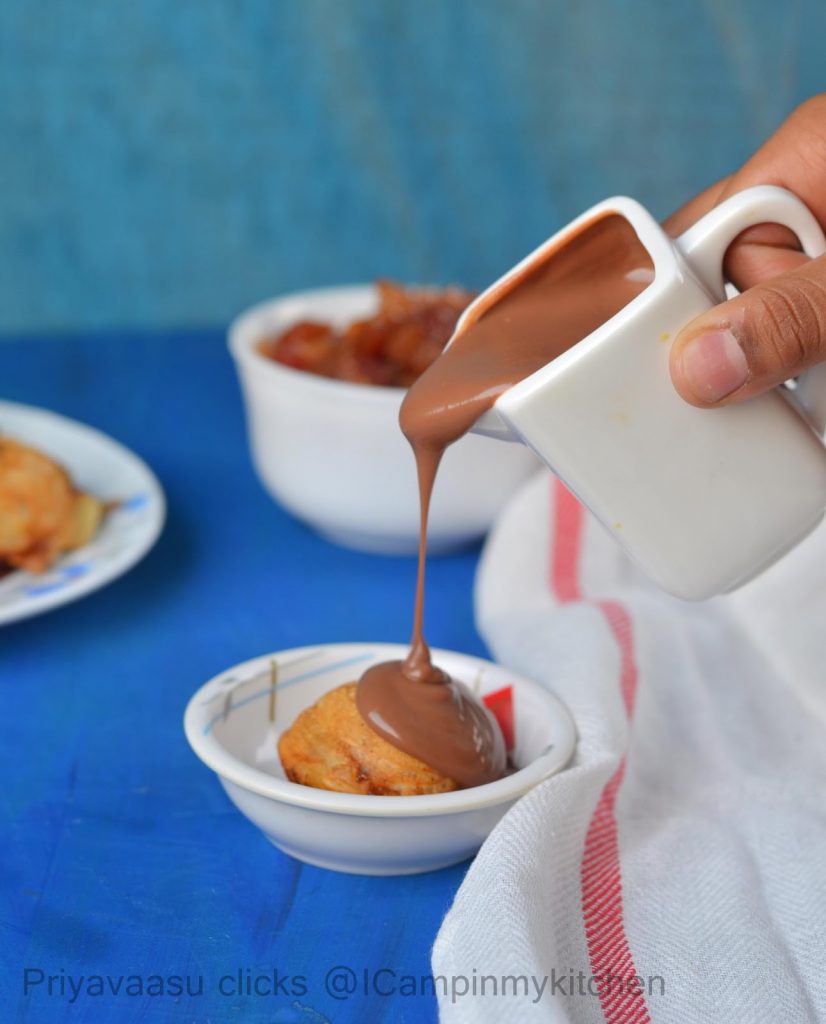 If refrigerated overnight, the cream thickens well and becomes pipe-able enough through a bag. But then, the climate here way too hot, so the moment it is out, it slowly comes down to saucy consistency.But never mind, abelskivers totally drenched in the sauce, serves the ultimate purpose!!! Try it and enjoy.


Ingredients

1 bar(100grams) of Lindt dark chocolate (i used 70%)
200ml whipping cream
½ teaspoon vanilla extract
Method
Break the chocolate into squares and take it in a microwave-safe bowl. Melt in microwave for a minute.

Ad Vanilla extract and whisk well using a fork. To this melted chocolate add the whipping cream in portions. Add ¼ cup at a time and whisk smooth.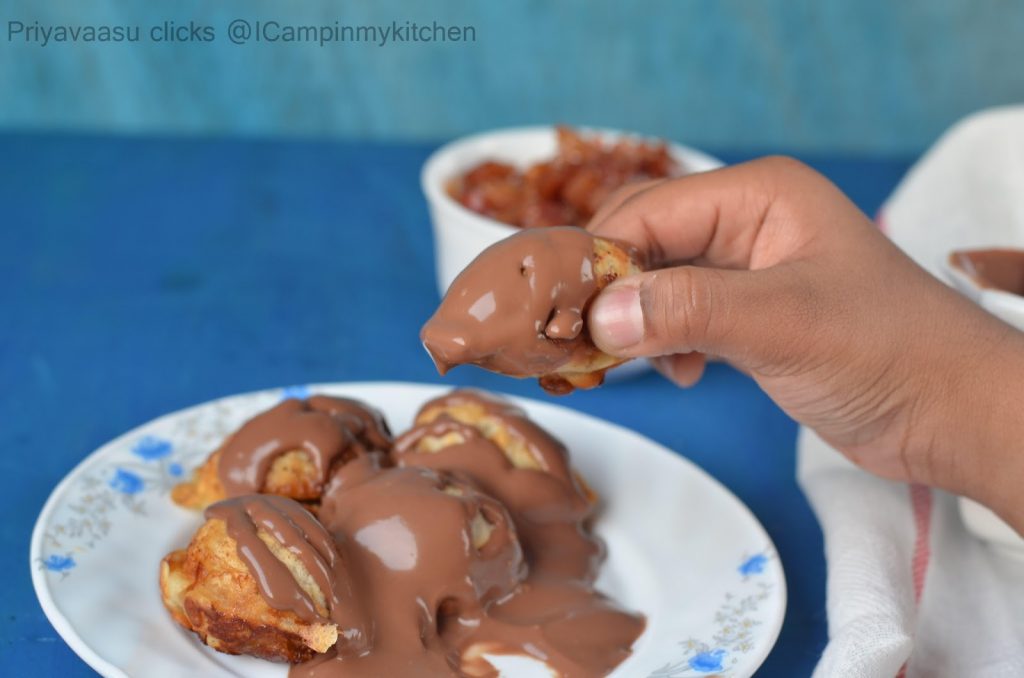 Transfer it to a bowl and refrigerate for at-least an hour or two, before serving.