Yeah, Cream cheese floats, me and my elder one,came up with the name!! When i gave kuttu a sample of the dessert i made yesterday, he gave me "One thousand eight hundred and seventy five stars",  that is what he says when he super likes a dish, or else it is a plain thumbs down!! 🙂  While thinking what to do for today's post, though i had couple of more dishes in mind, i wanted to do a dessert, but a quick one. No standing for long time, roasting, flipping, flapping, etc!! Tada, came the idea of these floats!
This dessert is an inspiration from Shahi tukda, i had brown bread in hand, there is always an abundance of cream cheese at home. So, i  whipped up this dessert, in no time!! Serving makes it more elegant, if you have a pastry pipe, then you can make beautiful swirls using the big star nozzle and make it all the more appealing! But neverthless it is one cute and delicious dessert that can be made in a jiffy!!!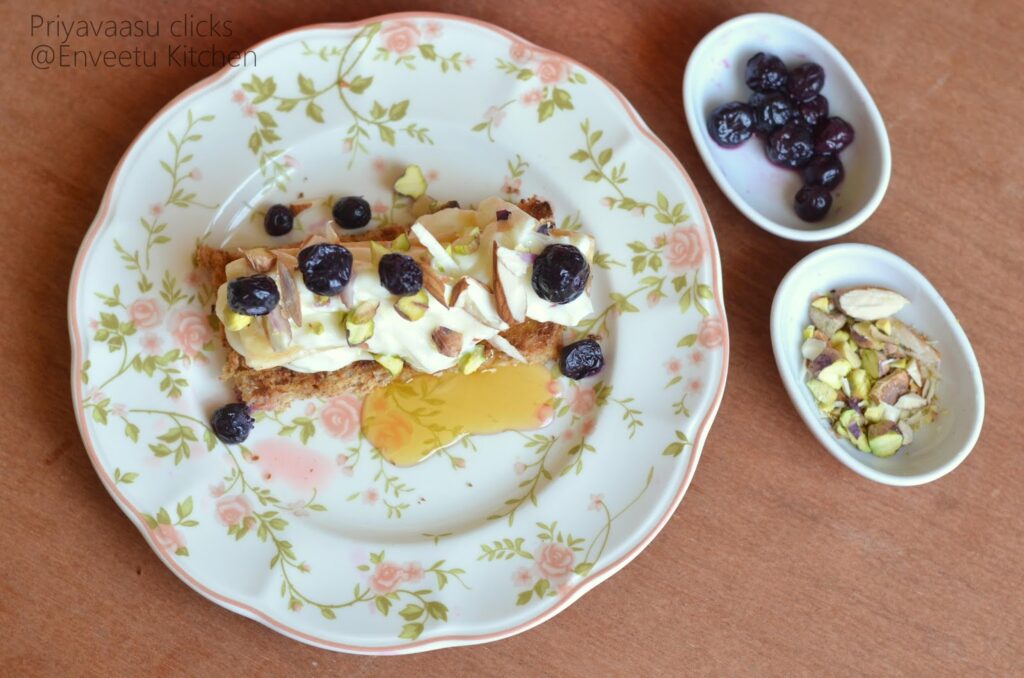 Ingredients
2 no bread slices ( i used brown bread)
1 banana, peeled and cut into 1 inch pieces,lengthwise
½ Cup cream cheese ( i used Philadelphia)
2 tablespoon almonds, chopped
2 tablespoon pistachios,chopped
2 tablespoon fresh blueberries/strawberries for garnish
1 tablespoon honey (optional)
1 tablespoon butter for toasting the bread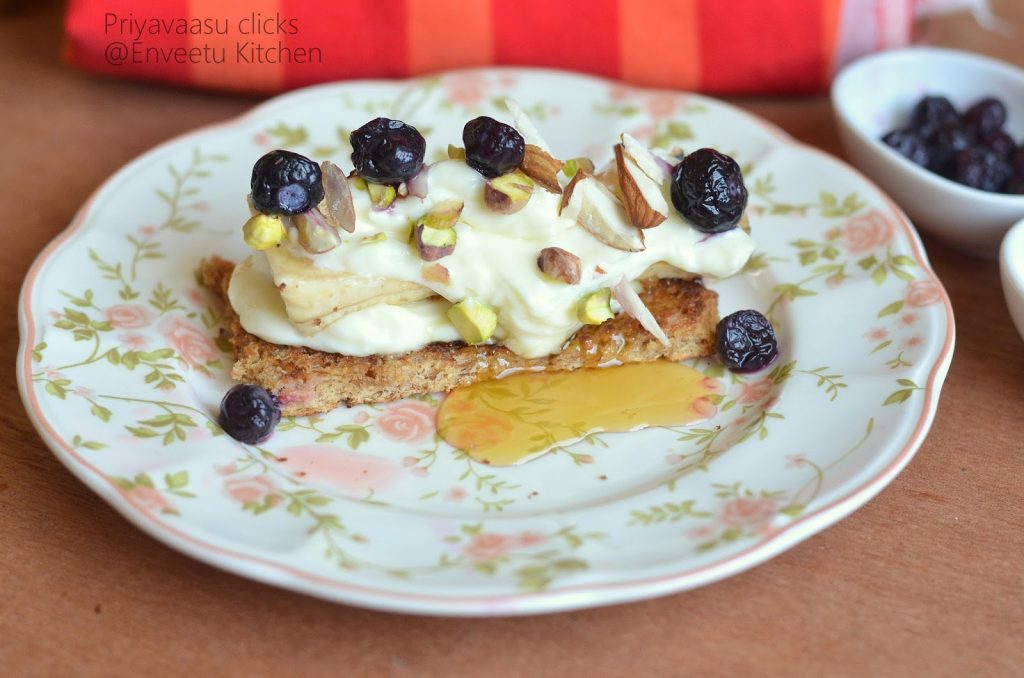 Method
Remove the crust from the bread slices, toast them crisp on both sides on a tava  using little butter.

Take cream cheese in a bowl, add sugar to it and whisk well with a fork until it turns creamy. We are not frosting

 a cake here!!  

Cut the the bread slice into two lengthwise. Now place the bread on a serving plate. If using honey squeeze a little on the bread. Arrange 2 teaspoon of cream cheese on top of it. 
Place a banana slice, again top with cream cheese. Now sprinkle some nuts and top it with blueberries or strawberries. Serve immediately. 

If not serving,Cover it loosely and refrigerate it. I served  a slice from the fridge around 8, around 5 hours after arranging it, and it was fresh, the cream was holding well. 
Try it and you will also get one thousand eight hundred and seventy five stars from your kiddo and even from your hubby!!! 🙂

Originally i planned for pomegranate pearls garnish on top, but then i didn't have one and the grocery couldn't get one on time, so i carried on with blueberries which had in my freezer!!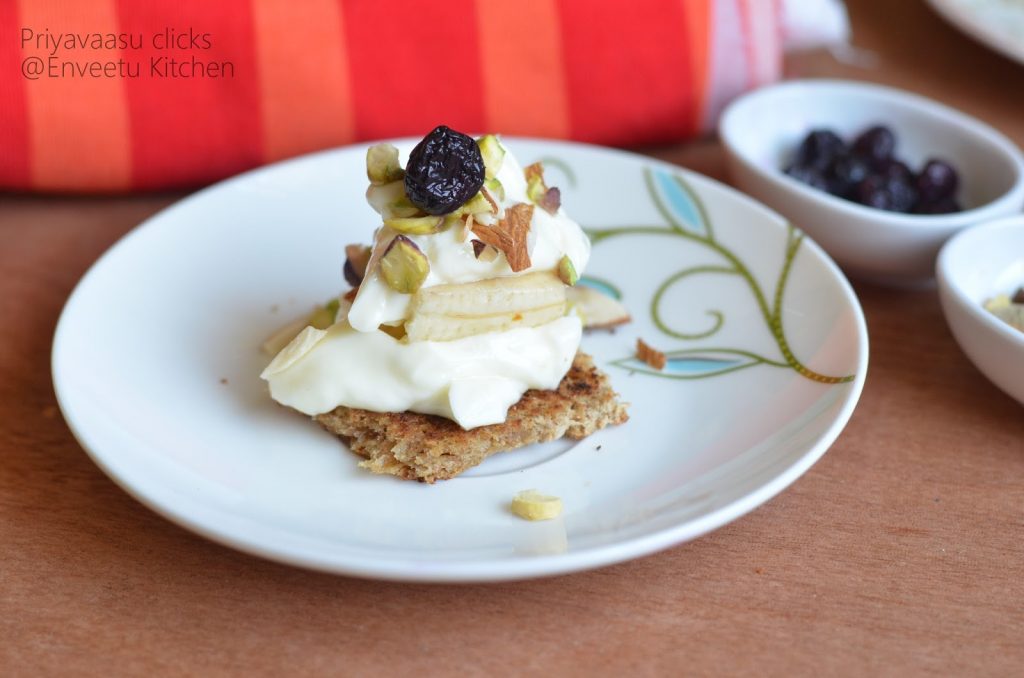 The size give here, will take 2 or 3 bites to finish. So, if serving for kids, you can cut the toasted bread into quarters and serve.