After a series of breads, i wanted a change! And i already have 2 loaves looking at me, so didn't want to bake some more and make people run away from Homemade Bread. Sometimes back, i baked this Orange cake and suddenly wanted to try something orange-y in bake. Oranges and chocolate are a great match, had some fresh oranges in hand, used them to bake this cake. The cake is a super-hit, Kuttu just came running from school and was so happy to see the cake on the table. Mild taste of orange in the cake along with chocolate is amazing, try it if you love citrus taste in your bakes.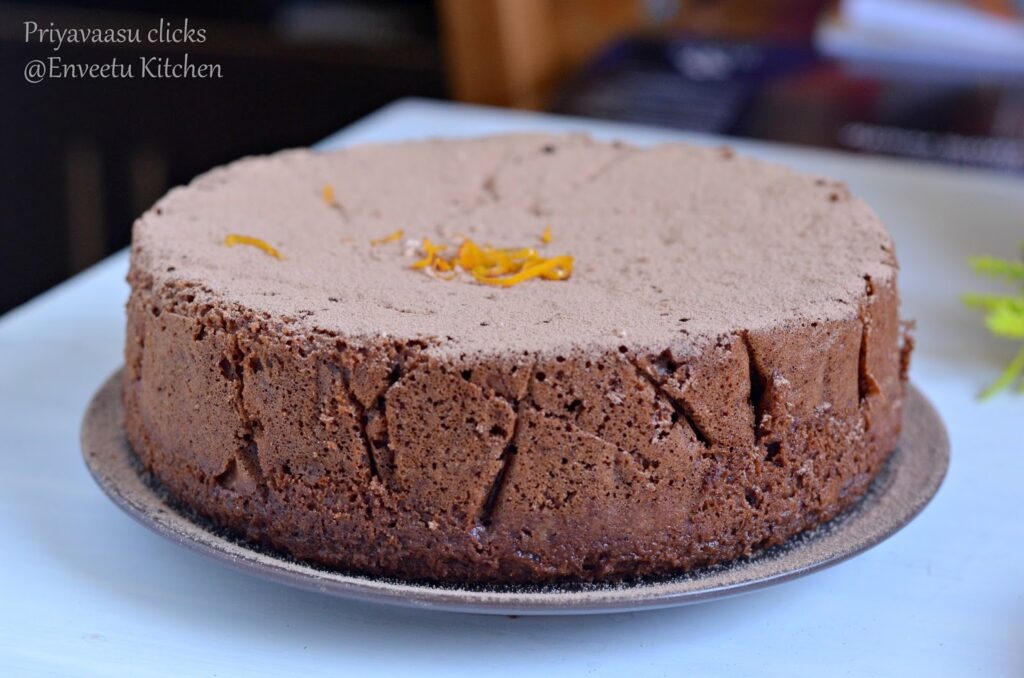 Ingredients
3 tablespoon Cocoa Powder
1 tin Sweetened Condensed Milk (400gms can)
1 teaspoon vanilla extract
Method
Take both the flours, cocoa powder, baking powder and soda together in a bowl, Whisk well to combine. Alternatively you can sift the ingredients together to get a homogeneous mix.

Take condensed milk, vanilla extract, and orange juice in another bowl.  Add orange zest and oil to this. Mix together lightly.
Now slowly add the wet ingredients to the dry ingredients and mix slowly, using a spatula in one direction to combine. Preheat the Oven to 180C.

Grease an 8″ round baking pan with little oil and line a parchment at the bottom.  Now slolwly, pour this cake batter into the prepared cake tin. Tap twice to remove any air bubbles trapped.

Bake the cake 

@ 180C for 10 minutes. Reduce the temperature to 160C and bake for another 28 minutes or until a toothpick inserted in the middle comes out clean.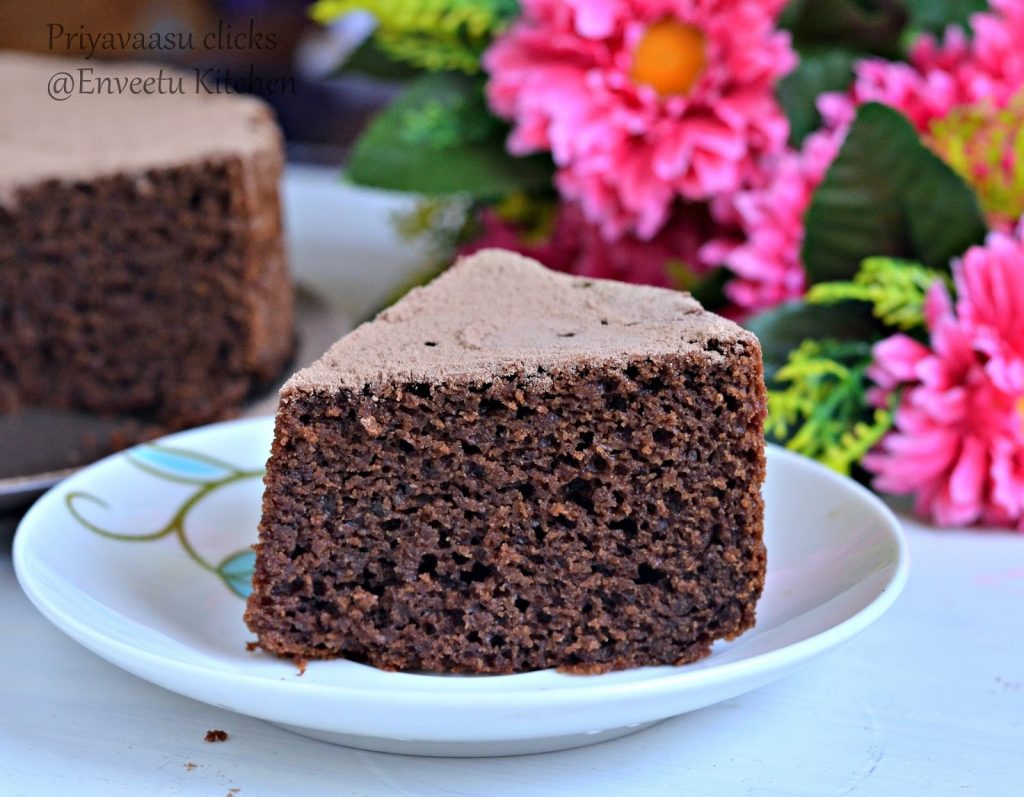 Take it off the oven, let it cool for 5 minutes in the pan, remove the cake to the wire-rack and let it cool completely. 

You can enjoy the cake as such, i sprinkled little powdered sugar mixed cocoa powder on top and enjoyed.