Traveling abroad for the first time after marriage, first thing my amma worried was about Sambhar Powder and Rasam Powder. We don't have Flour Mills here like we have in India. We have in some areas but,they grind large quantities and they also don't do it as fine as we do back home. So While coming for the first time, i brought a packet of Sambhar Powder from amma, which lasted for 3 months.
But after that, I wasn't comfortable to ask somebody coming from india, to bring us the packet which amma prepares. So, i started grinding at home with my mixer. This measurement is what i follow, taken from my Amma and from my Father-in-Law, yeah you read right My FIL!!! It works fine for me for the past 8 years.
Ingredients
200gms Whole Coriander seeds/Dhaniya
100gms Toor Dal/Pigeon Peas
100gms Chana Dal/Gram Dal
half of a Copra/Khopra/Dried Coconut, Thinly Slcied
1 Cup of Curry Leaves (Loosely Packed)
Method
In a Hard-Bottom Pan, Dry Roast the given ingredients one by one, except Copra/Khopra/Dried Coconut.

After Dry roasting, spread them on a wide plate all together.

Let it cool or come to room temperature.
In the Dry-Grinding Jar of your Mixer/Food Processor, Grind roasted ingredients,in batches to a fine powder.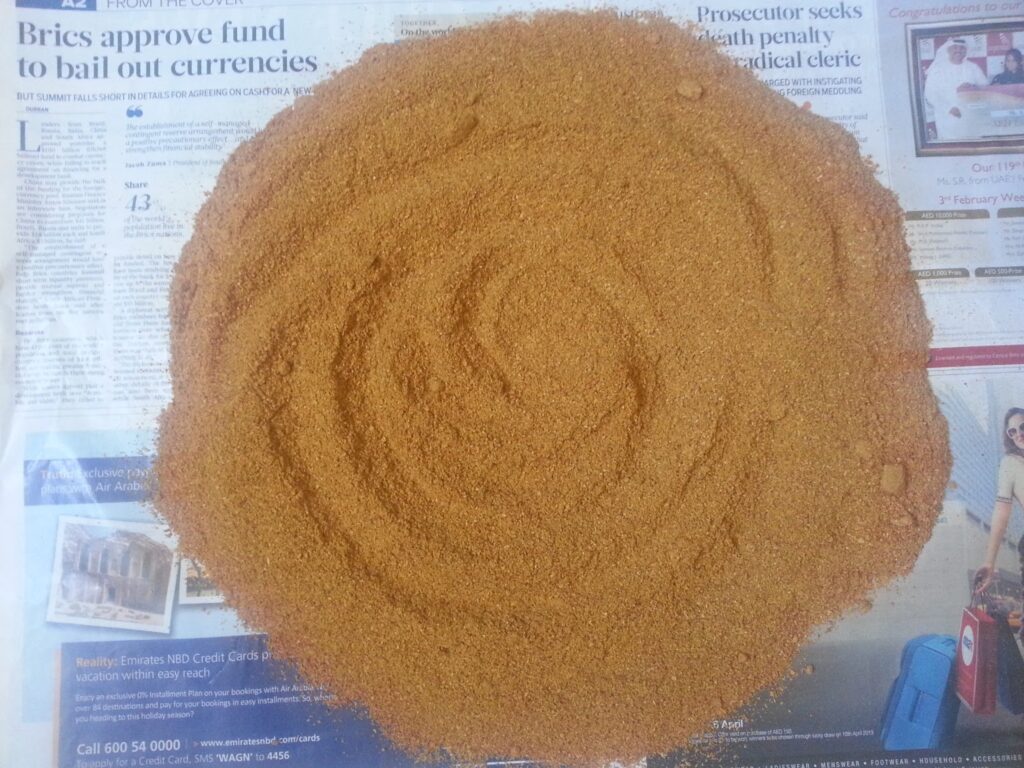 Spread the ground Powder on a Newspaper/Wide Plate to Cool. After 30 minutes or an hour, Transfer the Sambhar Powder in a Clean Jar.