Today we are visiting Egypt for a Spice-mix, that is so versatile and can be used in stir-fries, soups, saute's or as a dip for your bread. Dakka/Dukkah/Dukka is an Egyptian side dish consisting of a mixture of herbs, nuts, usually hazelnut, and spices. It is typically used as a dip with bread or fresh vegetables. The word is derived from the Arabic for "to pound" since the mixture of spices and nuts are pounded together after being dry roasted to a texture that is neither powdered nor paste-like. The actual composition of the spice mix can vary from family to family.
I used this spice-mix in butter and paired it along yesterday's Djibouti for breakfast. It was an amazing burst of flavor.
Source here
Ingredients
Method
Roast each of the ingredients separately. Remove the skin from hazelnuts after roasting. Just rub it with a paper towel or a kitchen towel, the skin will peel off easily.

Let the ingredients cool. Take them together in a food processor and pulse few times to get a corase mixture.

Take care not to grind continuously, you will end up with a paste. Pulse the processor, to get a medium-coarse spice mixture.

Store this spice-mix in a air-tight container and this can be used on variety of dishes.

You can sprinkle it on regular veggies, bread, soups, or can be used to make spice-oil/butter.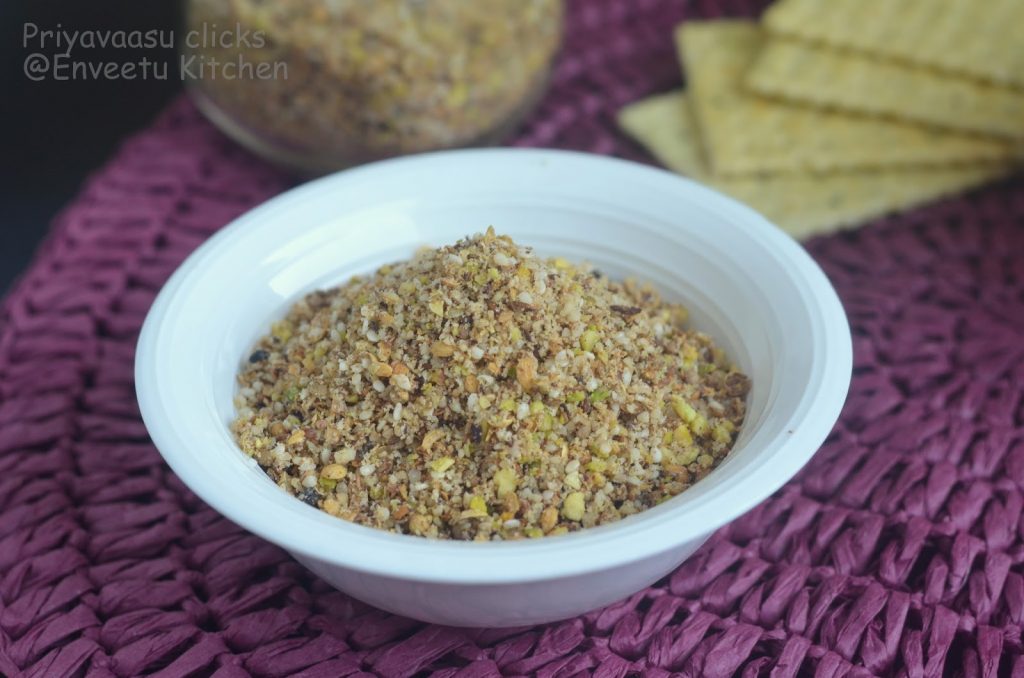 Source here
Roasted Carrot soup with dukkah (serves 2)
Ingredients
½ teaspoon dukkah spice + ½ teaspoon for garnish
2 tablespoon greek yogurt/cream for garnish
Method
Peel the carrots and cut them into big chunks. I halved the carrots and cut each halve into 4 pieces.

Take them into a round pan, add butter, carrots, and garlic. Season with salt and dukkah spice. Take care while adding salt, since dukkah too has some salt.

Preheat the oven to 180C, roast the carrots for 40 minutes or until the top turns brown and you can feel the aroma of the spice wafting in your kitchen.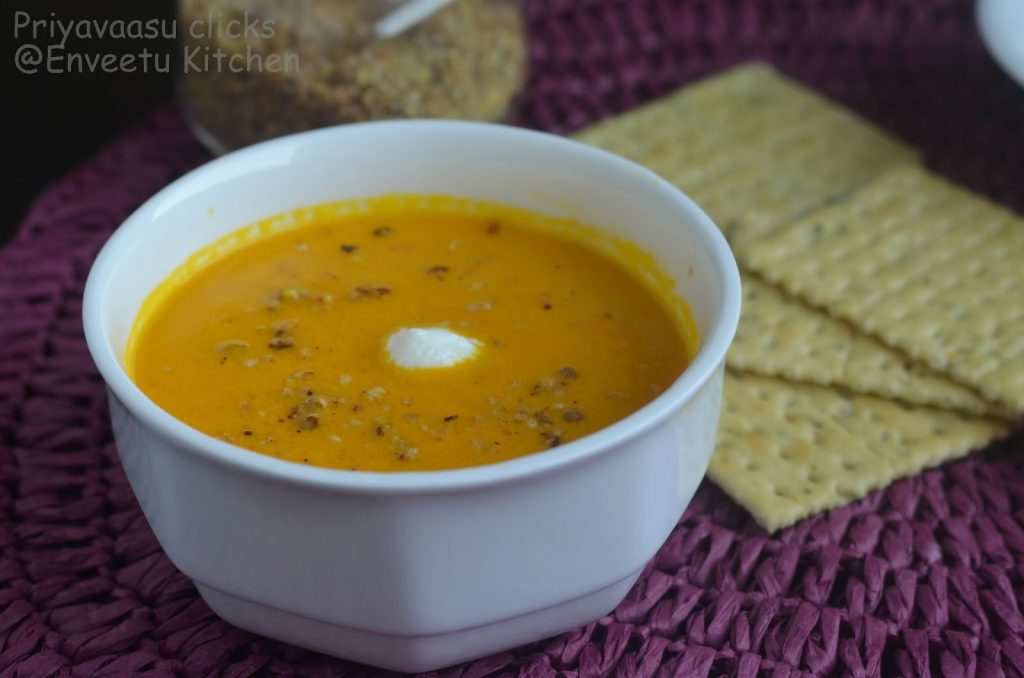 Let it cool for 10 minutes. Take the contents in a blender, puree it smooth by adding 1 cup of water. Adjust water according to your preferred consistency.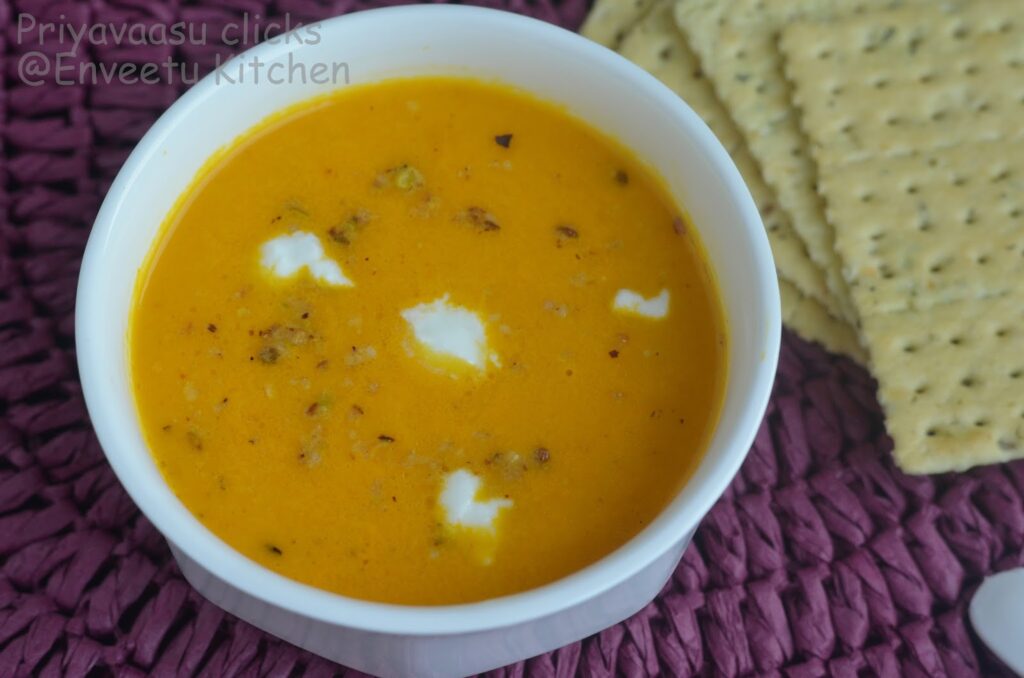 Take the blended soup to stove, let it simmer for 10 minutes.Take it off the stove. Serve it warm, with ¼ teaspoon of dukkah sprinkled over and a blob of cream or greek yogurt.