We start the 3rd week of our mega marathon Buffet on Table with the theme : condiments from different countries. Since I was doing an Alphabetical theme on the countries, i was looking for a condiment from country P. Though first I decided to do Onion based accompaniment from peru, this mesmerising green mango chutney/Kacche Aam ke chutney from our neighbouring country Pakistan caught my eyes.
It is such a quick dip to make, all you have to do is blend the ingredients together. And that beautiful green is definitely eye-catching.
¼ cup fresh coriander leaves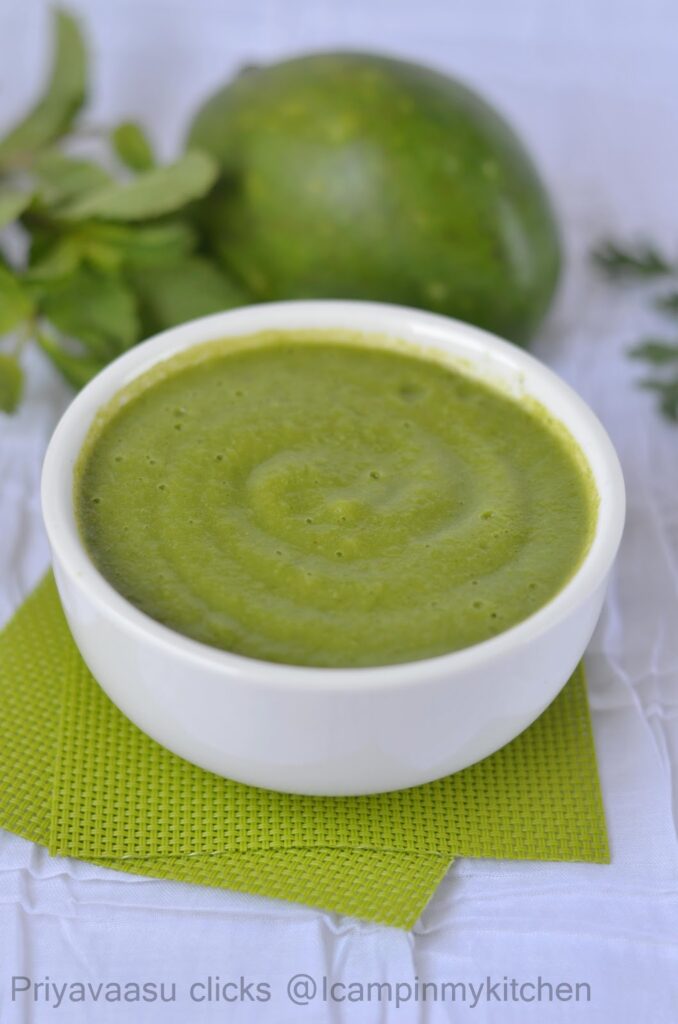 Wash and peel the mango. Cut it into small pieces. Wash mint and coriander leaves.

Take all the ingredients

together in a blender. Blend smooth

. I didn't add any water, in case your blender stops and ask for water, add 1 or 2 tablespoon of water. Blend until smooth.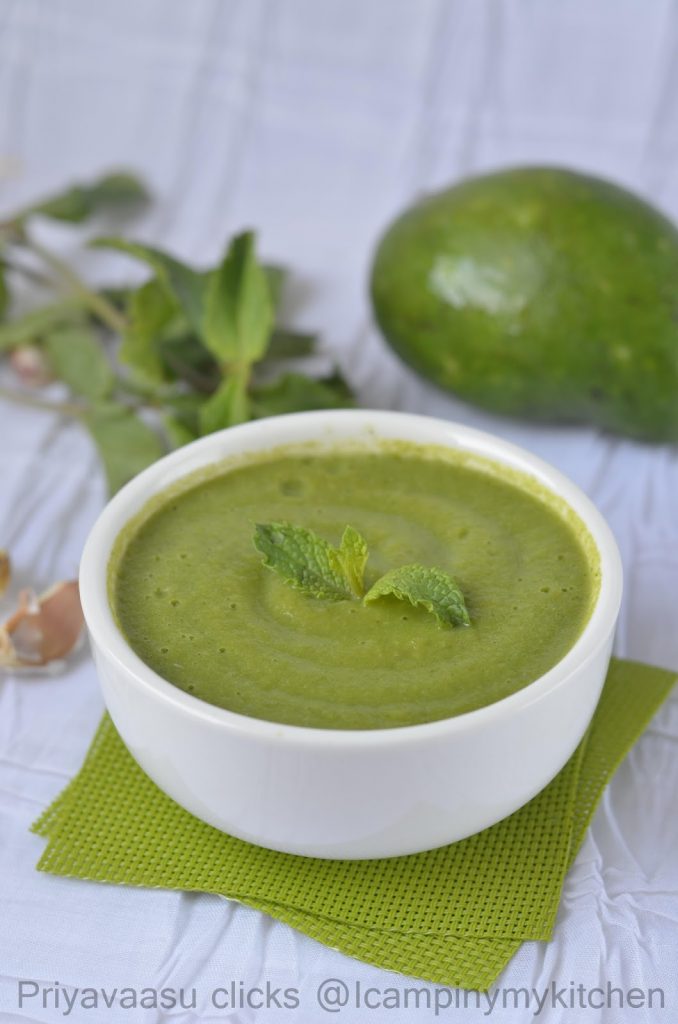 Transfer it to a clean bowl. Serve along with roti or rice. Can also be used as spread for sand

wiches or wraps. Sore leftover in the fridge, will keep well for 3-4 days.