I was in a big dilemma for the last recipe on the Greek cuisine theme. I couldn't decide between Lagana bread, Halva and this honey doughnuts.  The lazy me chose the easiest honey doughnuts. A no knead dough, rested for an hour, in my case a day in the fridge and then deep fried and served with lots of honey syrup and nuts on top.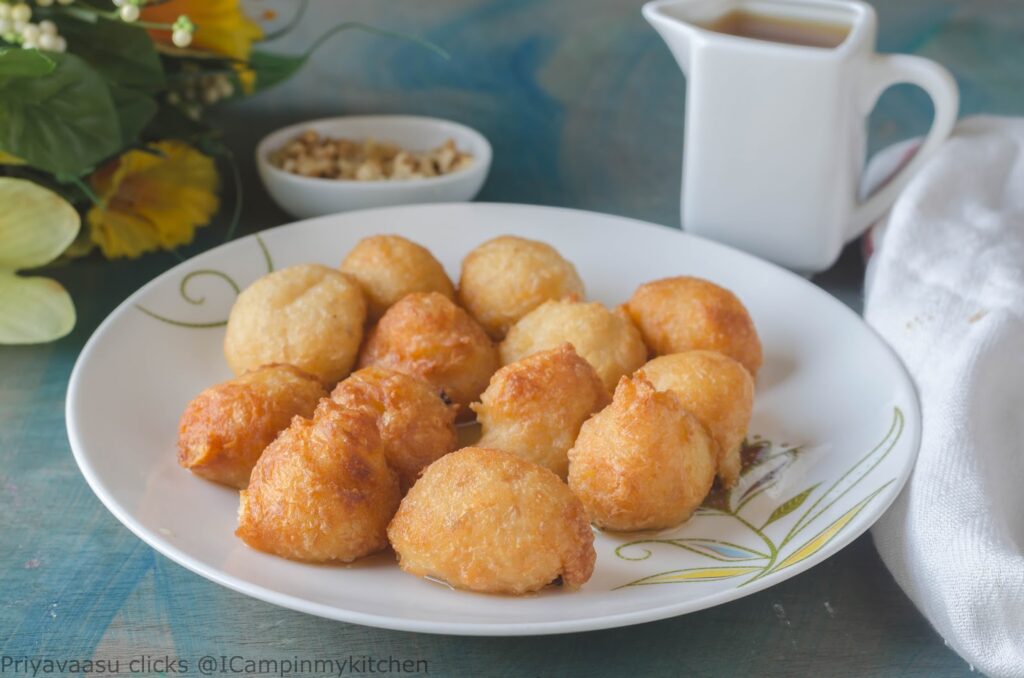 I made them as our weekend treat. Hubby relished it straight from the pan, loved the taste of it. Do not miss the cinnamon powder, it gives a nice kick to the dessert. If you want to make it vegan, try drizzling chocolate sauce instead of honey syrup. I know chocolate would make it all the more better.


Ingredients (Makes around 25-30)
1 cup whole wheat flour/All purpose flour
1 teaspoon instant yeast
¾ cup warm milk
½ cup warm water
2 teaspoon sugar
¼ teaspoon salt
crushed walnuts for garnish
oil for deep frying the doughnuts


For the syrup
½ cup honey
½ cup water
½ teaspoon cinnamon powder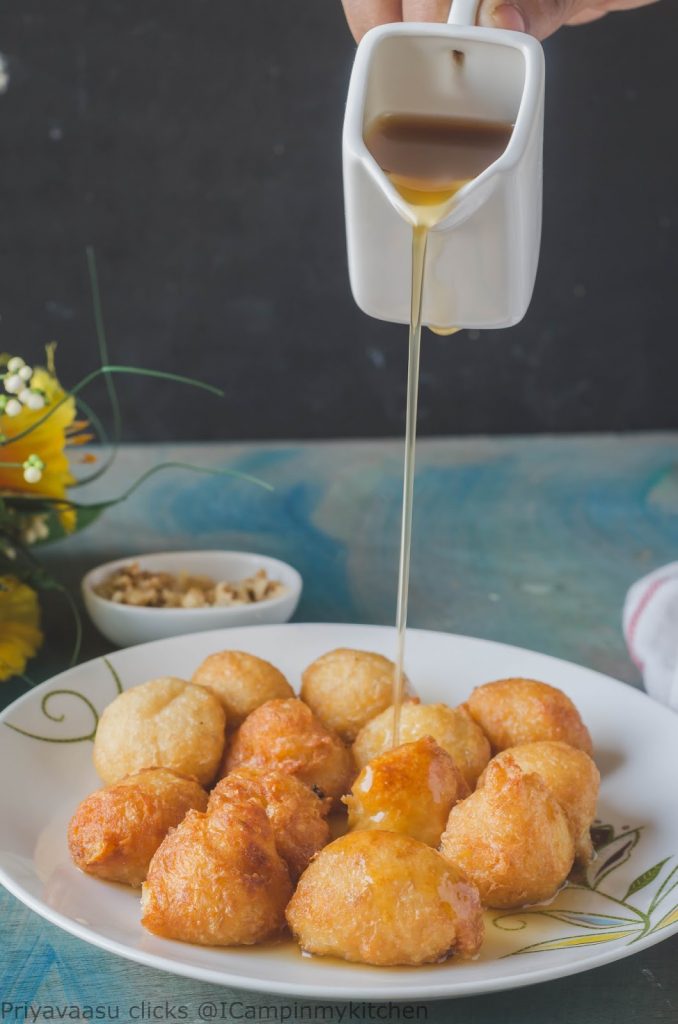 Method
In a large bowl, add flour, yeast, sugar and salt, whisk well to combine. To this add warm milk and warm water and using a fork mix well to form a sticky dough. The dough should be well hydrated, so if you feel the dough is dry, feel free to add 2 tablespoon of warm water. Do not add more water at the same time, then it will be a batter

Let the dough sit for an hour on the kitchen counter and the yeast works it magic. After an hour, the dough will be well puffed up and ready for the doughnuts.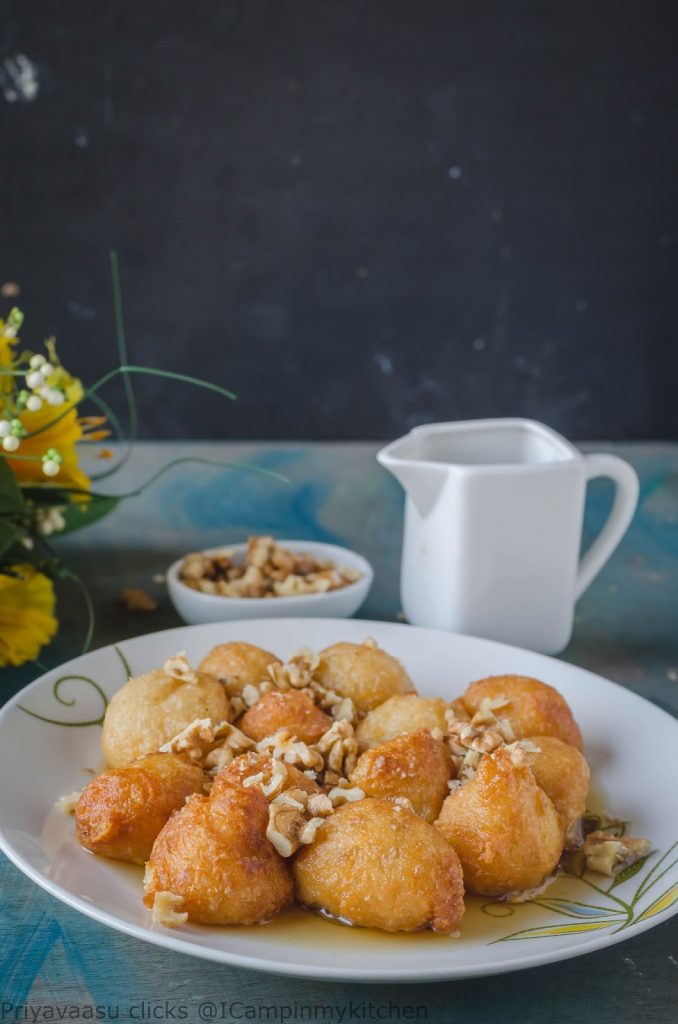 When the dough is resting, make the syrup. Heat water in a sauce pan, when it is hot, take it off the stove, add honey and cinnamon powder and mix well. Do not heat honey, it might turn toxic. 

Heat oil in a deep-pan, when it is hot enough, wet your hands and take small portions of the dough and drop it in the hot oil.

The dough will be very sticky, if you don;t wet your hands, it will be a mess. If you don't want to use your hands, then use a wet spoon to drop the dough balls.

Once dropped in oil, do not disturb the balls immediately. Let it cook for a minute and start holding that round shape, then using a slotted spoon, turn the balls to cook even.
Cook the doughnuts in a medium flame to golden brown. Remove using a slotted spoon on a kitchen towel

To serve, place 5-6 warm doughnuts on a serving plate, drizzle a generous portion of honey syrup on top, garnish with walnuts. Serve warm to enjoy the flavors.
Check out the Blogging Marathon page for the other Blogging Marathoners doing BM#76



Want to know the other doughnuts