Today we are visiting out capital city - Dilli!!! Though it is our capital city and has some amazing monuments and historical places to visit, i have never been to Delhi, yeah it is a shame, for that matter i have never been any places in india except for calcutta and down south ⅔ places, that too when i was in school. I so want to visit Delhi to see the legendary Paranthe-wali gali markets of old delhi and ofcourse visit all the monuments 🙂
I decided to make a chat from delhi, but when i started to look for recipes, it was a big confusion! coz there is so many recipes, that is might have originated from other cuisines. Like for example,where is paranthe from? Is it Punjabi or Dilli? No, i dont want to start an argument here!!! So, i settled for an authentic Dilli chat. I came across this super duper delicious and at the same time simple to make Matar ki Chaat from Jugal bandhi.
Even i, who suck at chaat-making could do this and make people happy, then definitely you can also do it!!!! Seriously, i was oooh, aaah after tasting the bowl which i made for click, after emptying the bowl, i made it again for the click. Evening again, made a big batch for hubby and i digged into his bowl too!!! You need to just cook the peas and rest is all done while serving, so no sweat!!! Go ahead, enjoy!
Ingredients
1 Cup dry yellow peas
2 onions, chopped fine
2 tomatoes, deseeded and chopped fine
2 green chillies, minced
2 fistfuls of fresh coriander leaves, chopped fine
½ teaspoon chaat masala (i used Badshah brand)
½ teaspoon red chilli powder
¼ Cup thinned tamarind juice
Juice from 1 lemon (i used small indian lemon)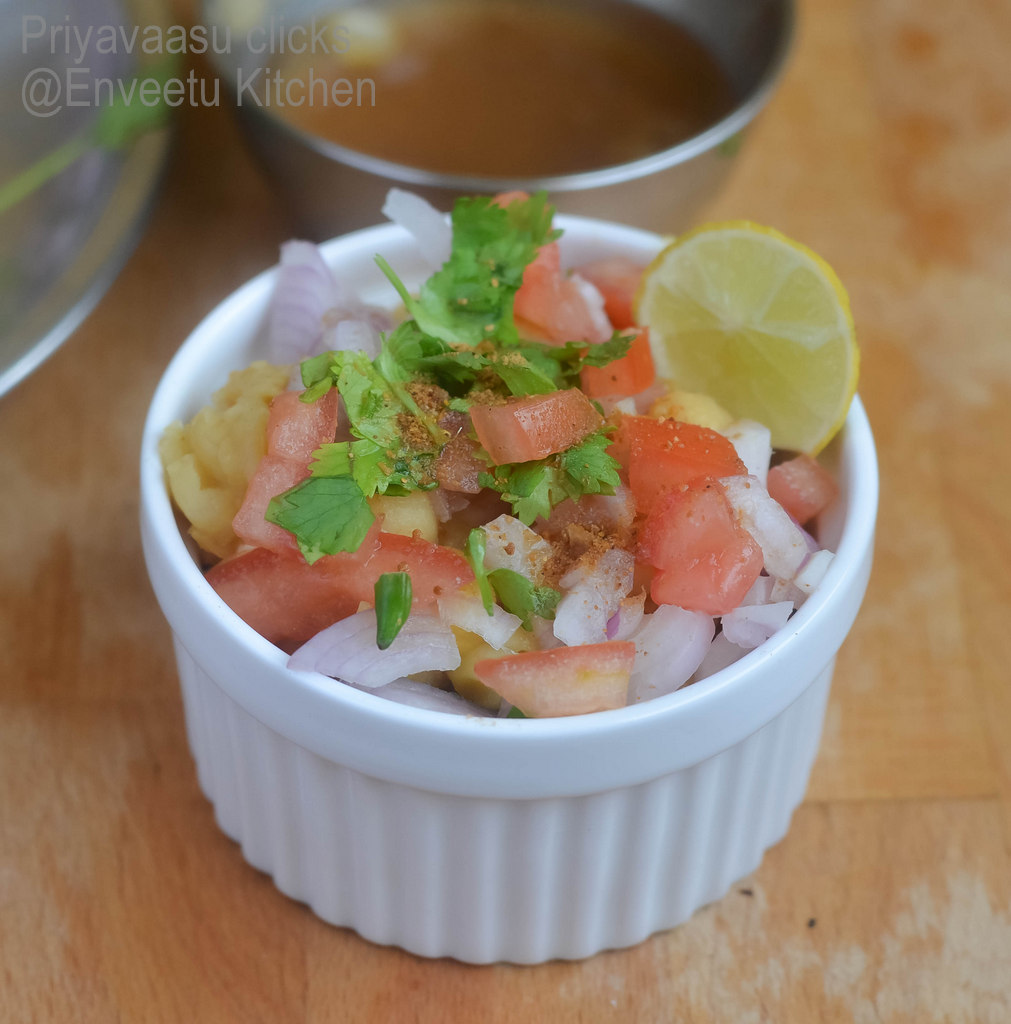 Method
Soak peas overnight, and pressure cook till soft.

Cook for only ⅔ whistles, use just enough water to immerse the peas.

The Peas should be cooked, soft and hold on to shape, when pressed it should go squish-mush!
Soak a small marble-sized tamarind in ½ cup hot water for 15 minutes, extract juice. Chop onion, tomatoes, coriander leaves.

Just before serving, take the peas in a mixing bowl. Add onion, tomatoes, chopped coriander, chilies, tamarind juice, chat masala, mix well, top with a generous squeeze of lemon and serve immediately.
Oh it was yum, yum, yum. Me and my hubby had it ¾ bowls. While the lil fella had just the peas with lil salt and chat masala.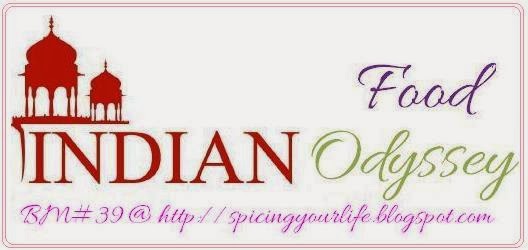 Check out the Blogging Marathon page for the other Blogging Marathoners doing BM# 39