I feel it is partiality if i don't do a pesto while celebrating the italian sauces as this Week's BM theme here in my kitchen. Classic italian pesto, is pounded in a marble mortar and wooden pestle made with basil/herbs, pine nuts, garlic, cheese and salt. I m not sure whether adding almonds or walnuts are modern way of making your pesto flavorsome or simply a cost cutting measure, i for sure do the latter.
I recently made a coriander and mint pesto with walnuts, i love adding walnuts to pesto as i feel they give more creamy texture to it and in that process i add little less olive oil to my pesto. Today i bring you a fresh, flavorsome mint pesto, using almonds. The freshness of mint will just engulf you the moment you taste a spoon of this green goodness.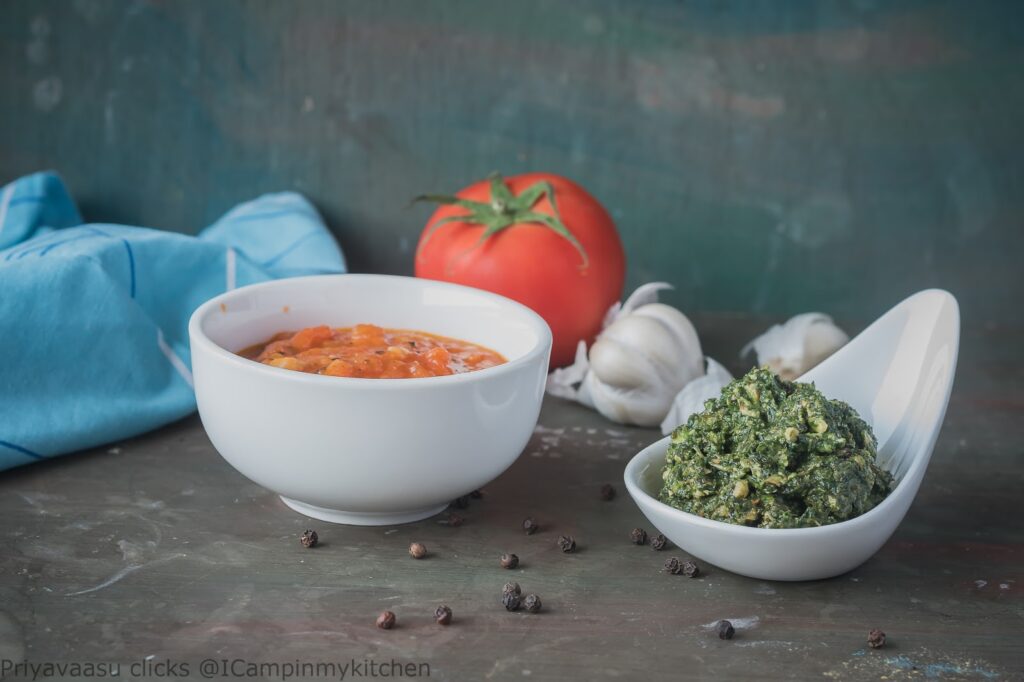 Pesto's are my favorite for another good reason, they are pretty easy to make, just dump and blend. I love such simple recipes, i sometimes cheat my friends and family by doing tons of such simple recipes when they come for lunch/dinner and they keep wondering whether i m a lady ravan(Hindu Mythology Ramayan Character) with 20 hands!!!😆
Ok, coming to the recipe, i made a small batch of this pesto and used it immediately to flavor Rice noodles for dinner, it was finger-licking good, do try and let me know how you liked it.
Ingredients
10-12 no's almonds, blanched
2-3 tablespoon of olive oil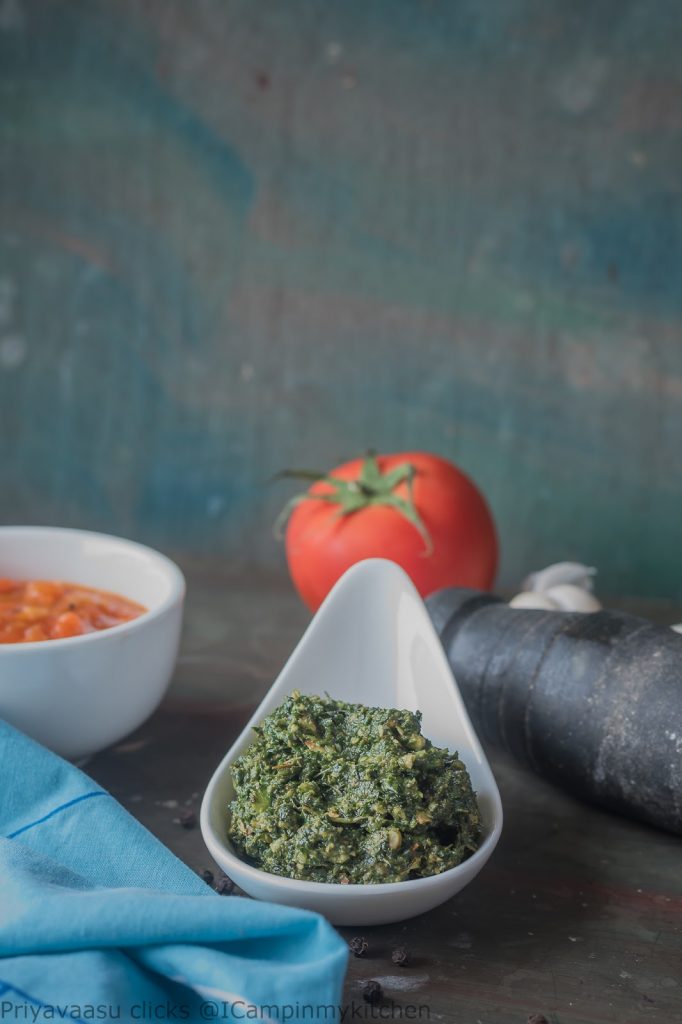 Method
Clean and wash the mint leaves. I have used 1 medium bunch of mint leaves, which when the stalks are removed will yield around 3 fists full of leaves. Sorry didn't measure the exact amount, when I do will update the post.

Take the mint leaves in a spice grinder or small jar of your food processor, add garlic, blanched and skinned almonds, pepper and salt.

Process until it turns to a coarse paste, do not add water while doing, add 1 tablespoon of olive oil at a time and process the pesto.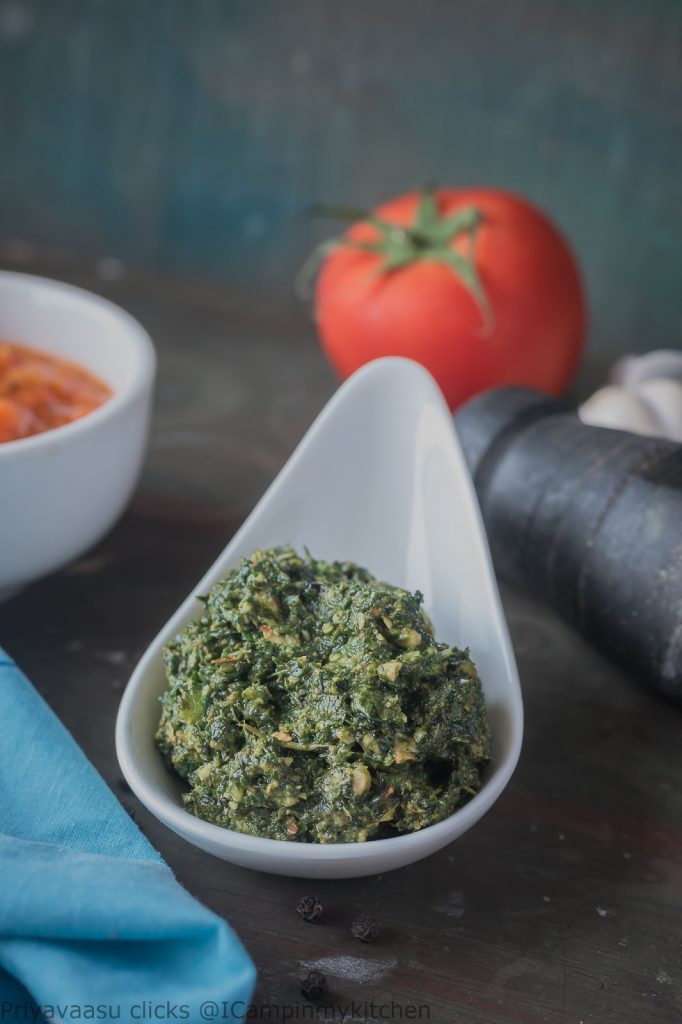 Remove the coarsely ground pesto into a separate bowl. Toss it with your favorite pasta or add it your spaghetti and enjoy this flavorsome mint pesto.