The last in the series of condiments I bring you a super easy mint sauce recipe from UK. It takes hardly 5 minutes to make this , but I bet the flavor is awesome.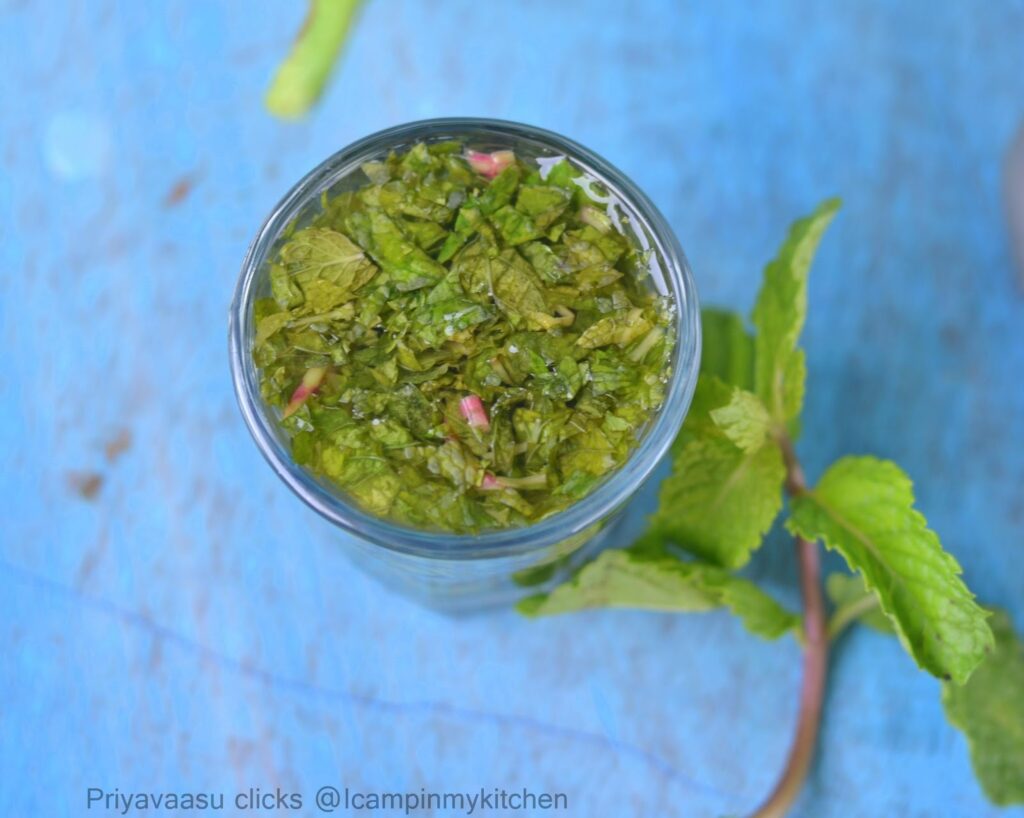 This sauce us basically used to rub over fish /meat. Now you might ask me being a vegetarian how are you giving a recipe used on meats? ? Well, this sauce can be used as a marinade on veggies  too, how about on paneer  or tofu. Possibilities are endless,  being a foodie we always tweak a recipe to your taste and like. So here it is, a simple, yet bursting with flavors that lingers, also in your hands for a longer time, mint sauce!!!
Ingredients
A fistful of fresh mint leaves
1 tablespoon white wine vinegar/ cider vinegar/malt vinegar
Method
Wash and chop the mint leaves finely. 

Take the mint leaves in a bowl, sprinkle sugar and salt over it. Let it sit for 5 minutes.

To this add hot water and vinegar. Mix well. Let it sit for 30 minutes before use.