Rice mix powders are my go-to recipes while packing lunch boxes day to day. Mainly because, they can be prepared well ahead, has a good shelf life and can also be used in various other recipes like stir-fries to give your curry a nice taste-twist and also as a condiment for idly/dosa. I have already posted a horsegram & walnut powder which i make often. This mixed lentil powder is an usual in my mom's place, i modified it a bit and added some chia seeds too to get some protein power into our diet.
The below measurements give you 2 X200gms bottle of powder. They stay well in an air-tight container on the kitchen counter.
Ingredients
1/4 cup horsegram dal/kulith
1/4 cup white sesame seeds
10 nos red chilies (round variety)
Dry roast every ingredient, except chia seeds and salt, each separately. Spread the roasted ingredients in a flat plate, let it cool for 10 minutes.

Take the ingredients together in a mixer, add the chia seeds and salt, grind it to powder. Do not grind it continously, since it contains seeds that might ooze oil. So grind for a minute, stop, using a spoon/spatula, mix the contents, grind again.
Do not grind to a fine powder, fine coarse powder, gives a nice texture when mixed with rice.

This powder can be mixed with steaming hot rice, along with a tsp of ghee/gingely oil.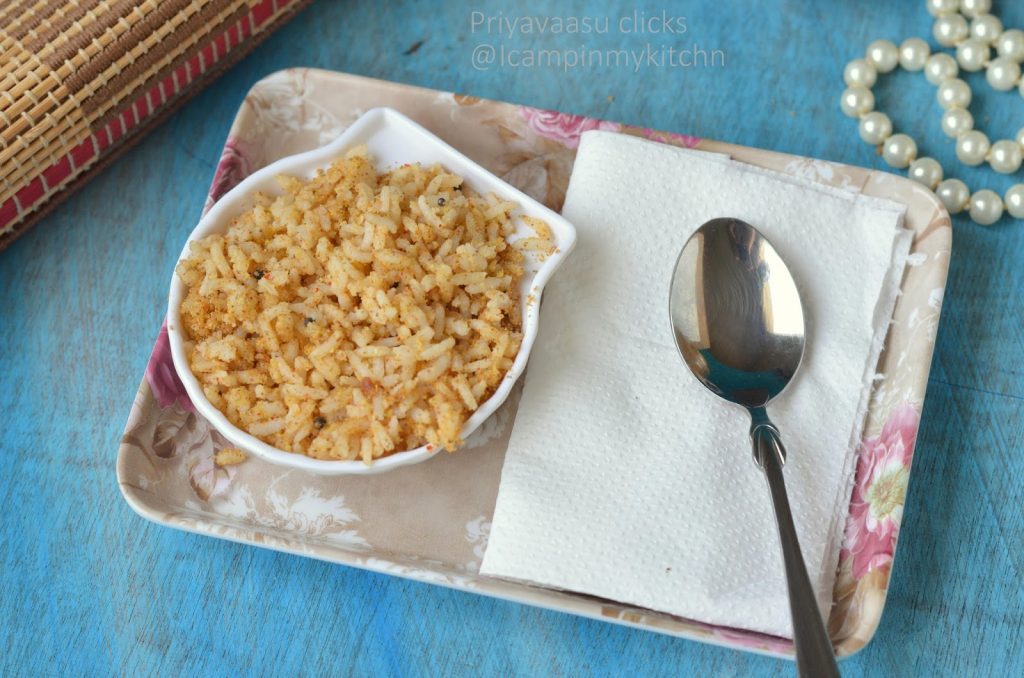 The powder can also be used as a condiment along with idly/dosa/