For the second day i bring you another yummilicious ice-cream using fresh pomegranate juice and cream. The recipe is from Nigella Lawson's website, it is a foolproof recipe and we loved the taste of pomo's in the ice-cream, so fresh and light on taste.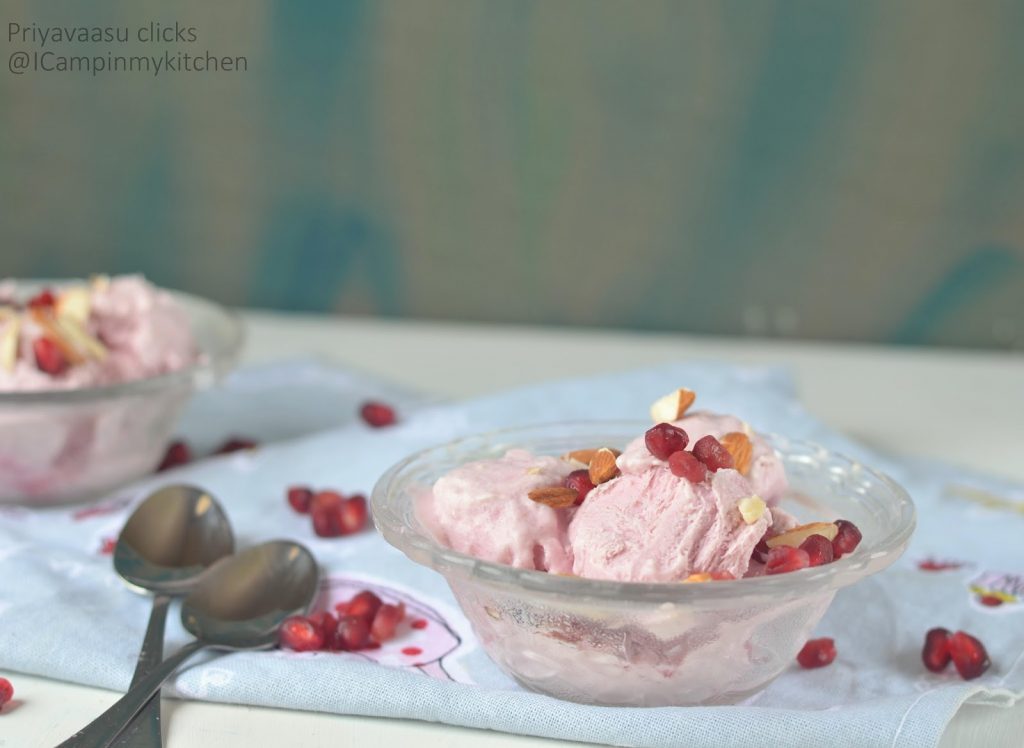 Original recipe doesn't use liquid glucose, i have used it seeing PJ's ice-cream post, where she mentioned, it gives smooth texture to the ice-cream. You can also try adding a tablespoon or two of rose syrup, but i didn't as i want the original flavor to dominate and not that of the essence. I m not going back to store-bough ice-cream any soon. Try it and you will also feel the same. 
Ingredients
2 Cups Whipping cream (fat content 35%)
1 tablespoon liquid glucose (optional)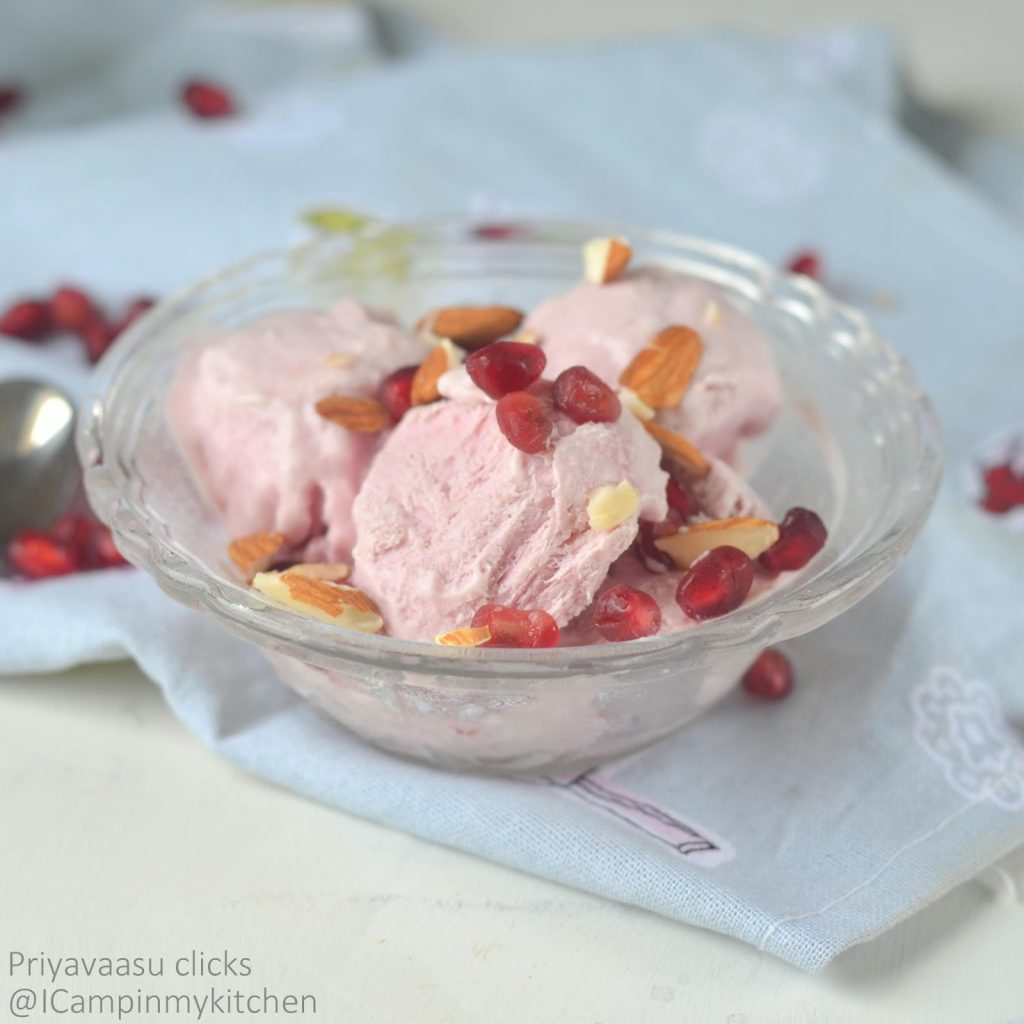 Method
Cut open the pomegranates, remove the seeds. I normally cut it open into a bowl of water and remove the seeds inside the water. Seeds come out clean, no mess around. The white pith will float on water, remove it and strain the water to get the seeds. 

Take the seeds along with sugar in a blender and blend to  release the juice. Do not blend continuously, blend in shot pulses. 

Strain the juice in a strainer, to separate the seeds. Discard the seeds. add lemon juice to the pomegranate juice and mix well. I got about 1 & ¾ cups of fresh juice. Keep aside, until use.

In another large bowl, take the cream and whip it until soft peaks form.  Now add the pomegranate juice to the cream , along with liquid glucose and whip until everything is mixed well.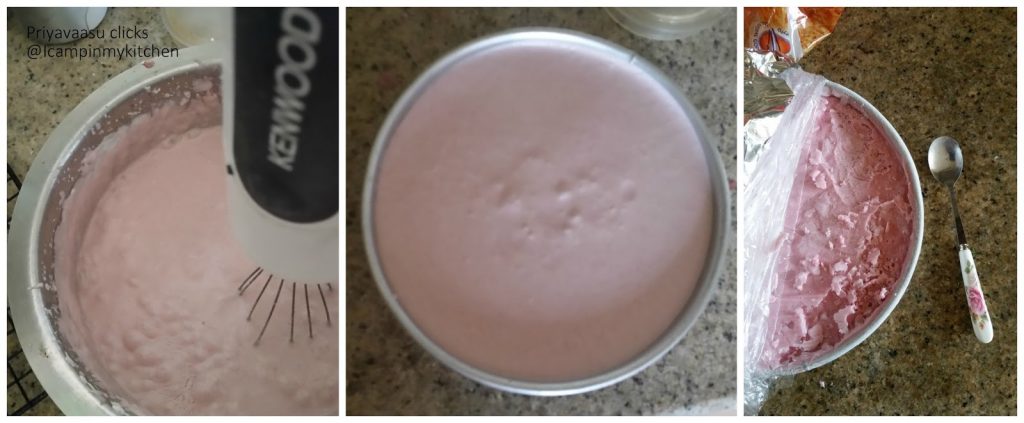 pour in a freezer-safe box with lid and freeze for a minimum of 6-8 hours or overnight. Once set, scoop, garnish with some pomo pearls and nuts of your choice and enjoy.