Ice-cream toppings, when you think of it, first that pops in our mind is chocolate sauce. As a grown up, when we visited ice-cream parlous, that is when i came to know about the huge varieties of toppings available, chocolate sauce, blueberry sauce, hot fudge, caramel, nuts, candies, the list too long.
While looking for some interesting toppings, i came across a list from Saveur magazine. Loved the variety and i chose this simple wet walnuts for today's post. It is pretty easy to make and it stays good for a month, when stored in the fridge.
Since it is a topping and should be used little, i made just ½ cup of it. Now with the topping ready, i m planning to make some good old vanilla ice-cream this week to enjoy with this!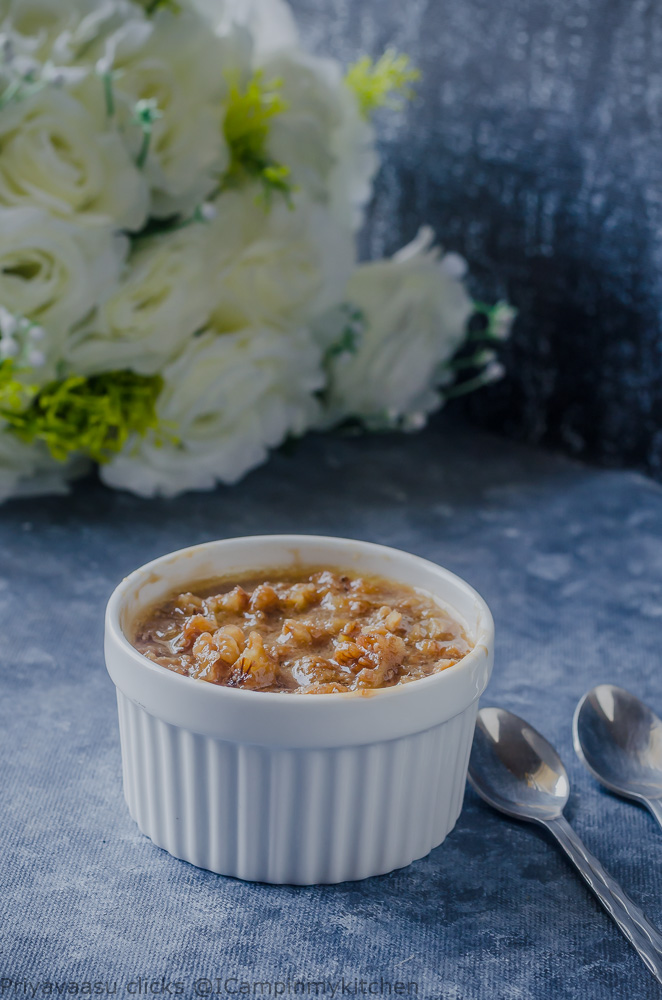 Ingredients
1 cup chopped walnuts
¼ cup light corn syrup
¼ cup brown sugar
¼ cup of milk
2 tablespoon butter
½ teaspoon vanilla
a pinch of salt (optional)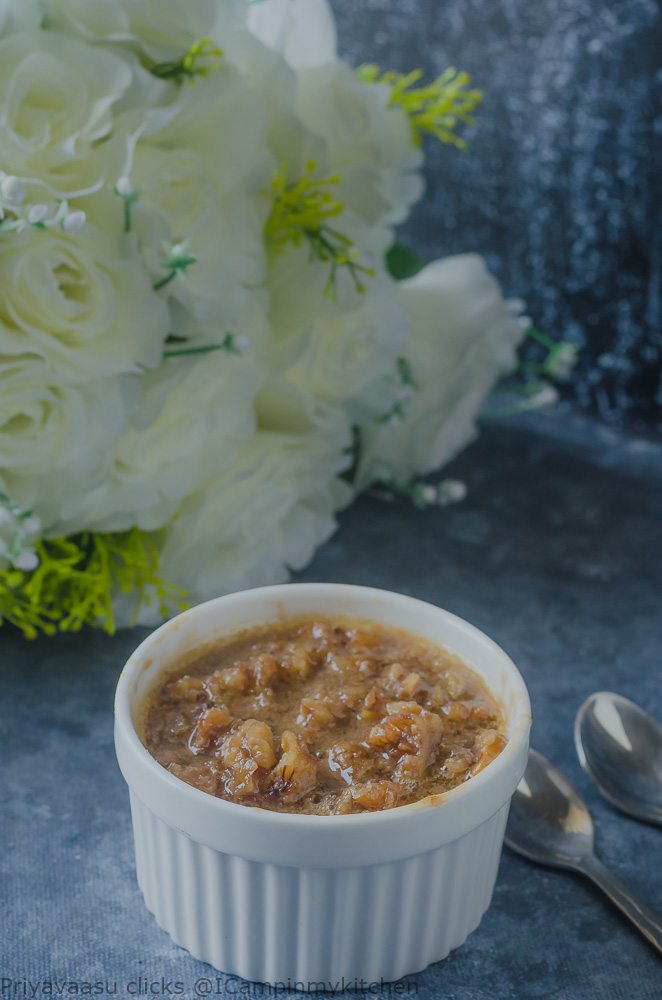 Method
Take chopped walnuts in a bowl. In a microwave-safe jug, take milk, corn syrup, butter, brown sugar and salt. Whisk well to combine.

Microwave high for 30 seconds, take it out whisk well and microwave for another 15 seconds. The liquid should be hot. Stir in the vanilla.

Take it out and pour it over the nuts. Mix well to combine. Let it sit on the counter and cool completely.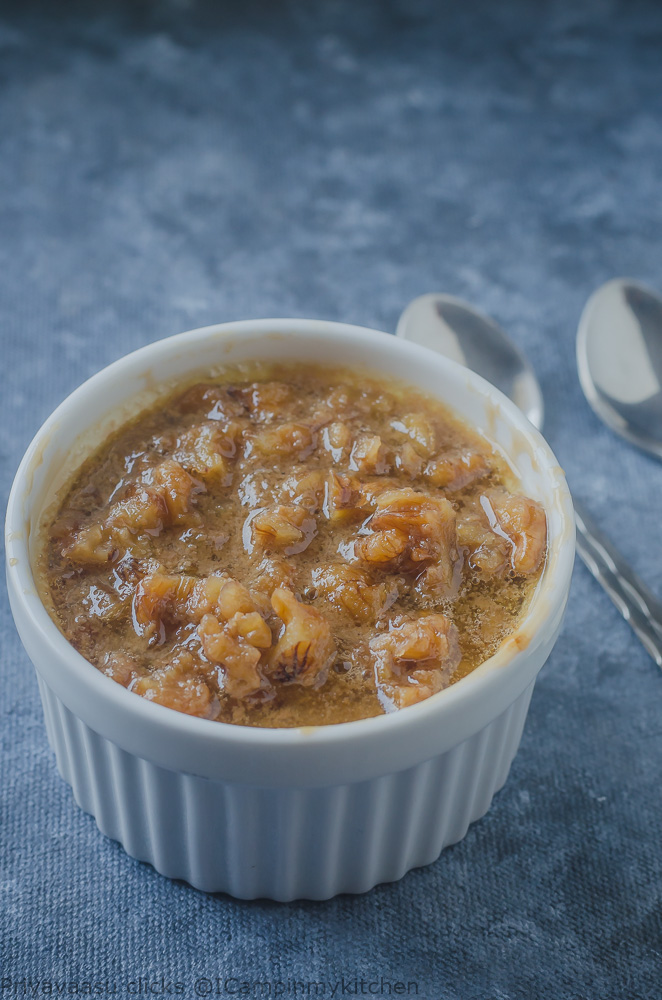 Store in the refrigerator and use a generous amount on top of your favorite ice-creams. i personally prefer for vanilla ice-cream.