Himachal Pradesh is a state in Northern India, situated in the Western Himalayas. 'Hima' means snow in Sanskrit and the literal meaning of the state's name is 'In the lap of Himalayas'.
Himachal Pradesh is a multireligional, multicultural as well as multilingual state like other Indian states.The day to day food of Himachalis is very similar to the rest of the north India. They too have lentil, broth, rice, vegetables and bread. As compared to other states in north India non-vegetarian cuisine is more preferred.
I selected a very simple side-dish to go with our routine dinner roti's from himachal. A Potato dish, a bit creamy so it goes well with a spicy main. I made Dill leaves parantha to go with this pahari side.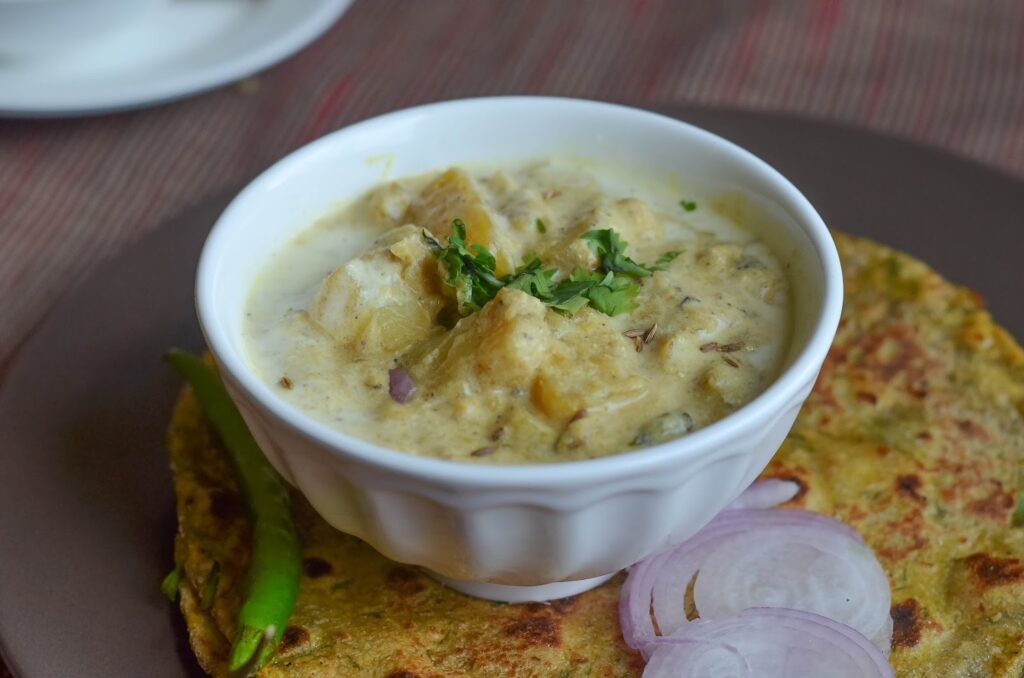 Ingredients
3 potatoes, peeled and chopped into finger fries
2 green chilies, slited lengthwise
¼ teaspoon powdered cinnamon or a strip of cinnamon bark
Pinch of hing ( asafetida)
2 teaspoon corinader powder
¼ teaspoon turmeric powder
2 tablespoons of raw rice and 3 green cardamoms (grind with 4 tablespoons of water)
2 cups of yogurt whisked + 1 Cup of Water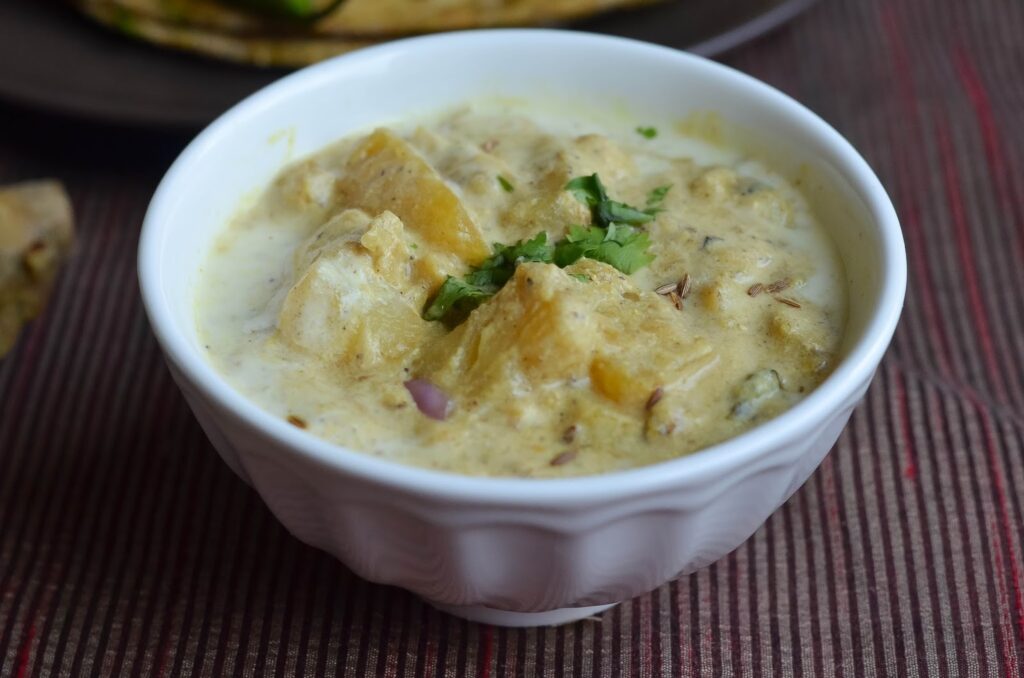 Method
Heat 2 tablespoons of ghee.Add black cardamom, cinnamon bark, cloves, hing and cumin seeds. When the cumin crackles, add the sliced onions, slited green chilies and saute until onions turn translucent.

Add cut potatoes to this and mix well. Now add coriander powder,turmeric, garam masala and salt. Saute well for 2 minutes.

Cover and cook on medium heat for 15 minutes till potatoes are almost cooked. If you feel the masala's are burning then sprinkle little water.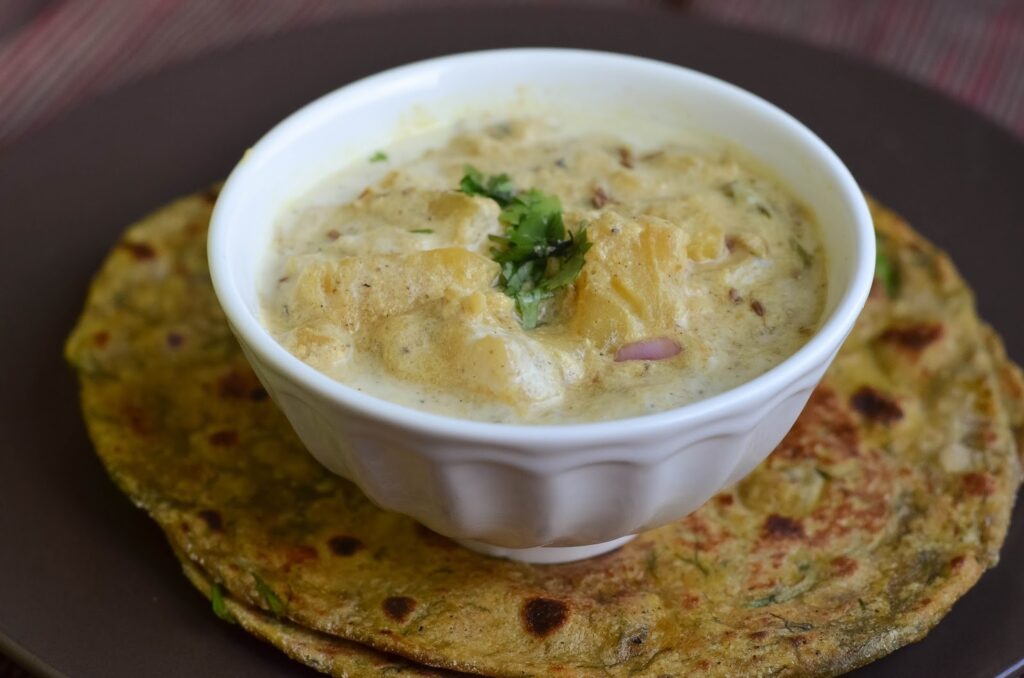 Mix the ground rice with the whisked yogurt. Add the yogurt mixture to potatoes and keep stirring on medium heat till the gravy comes to a boil. Let it boil additionally for 5 minutes. Add salt and cilantro and serve hot.