Pizza sauce, I don't know why I took so long to post this recipe. We have pizza night every fortnight and I make my own pizza sauce every time. But I still haven't posted the recipe here. When I chose Italian sauces as this month's theme for Blogging Marathon, I knew the first recipe would be my pizza sauce. I love the sauce with roasted tomatoes, this can be done on the stove top too, but I love the oven, as I don't have to stand near and stir. Dump everything in a pan and roast it until done and blend and season! Tada and you have the best sauce ever. This sauce is enough our pizza dinners, usually 4 or 5 homemade medium sized pizza. If at all there is some leftover sauce, it gets mopped by my kids for next day's breakfast.
1-2 teaspoon of dried herbs (I used oregano and basil)
Roughly chop onions and tomatoes, take them in a baking tray. Add garlic and drizzle 2-3 teaspoon of olive oil on top and mix it roughly with your hands. Roast in the preheated oven at 200C for 35-40 minutes.

Once done, remove it from the oven, let it cool, add dried herbs, salt and pepper to it and process it in a food processor until smooth or if you like it a bit chunky make it little chunky.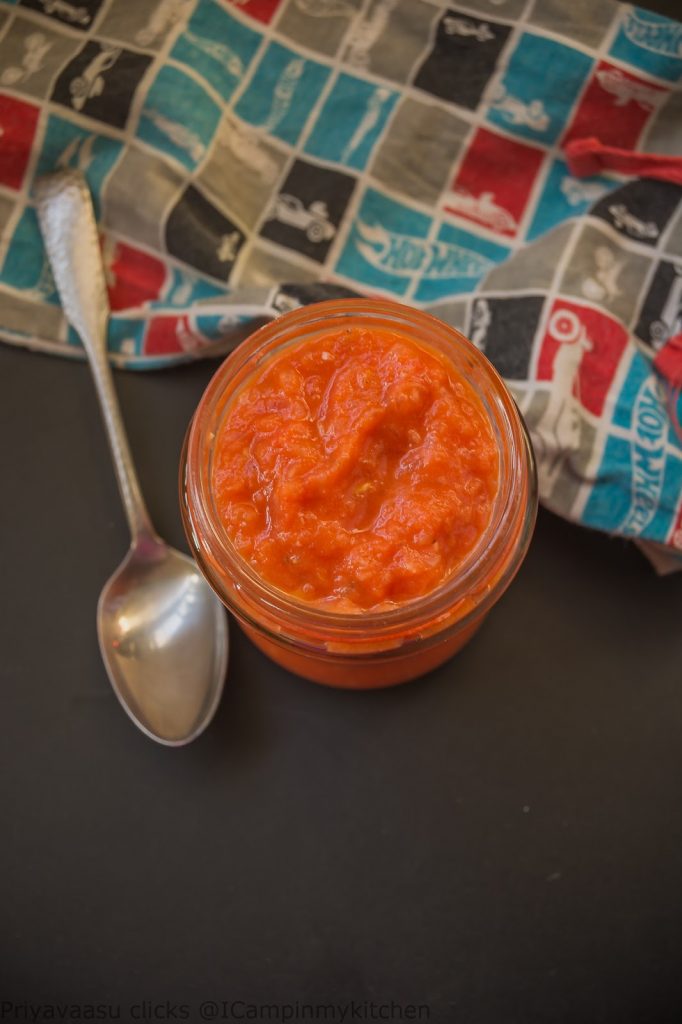 Remove it to a glass container and refrigerate, it will stay good for a week. But mostly this is the amount I make for our pizza dinner and it's gets over the same day any leftovers my kids mop it for the next day breakfast.
Check out the Blogging Marathon page for the other Blogging Marathoners doing this BM