Poached pears, this is one dessert, which i have been dreaming to do for a very long time now. Last time i saw +veena did during the September Mega Marathon. She made it the easy way in a pressure cooker. I have bookmarked that recipe too, to try sometime. While looking for some Christmas special recipes, i came across Jamie Oliver's Christmas recipes. One of them was this Poached pears, served with Saffron glaze. First thing that struck me in this recipe was Saffron!! It kind of felt very Indian. I made this last week for a small lunch gathering at home. It was received well. All loved the saffron glaze, the spices gave such a flavor to the pears and when served with Vanilla ice-cream and glaze on top, it takes the dessert to another level.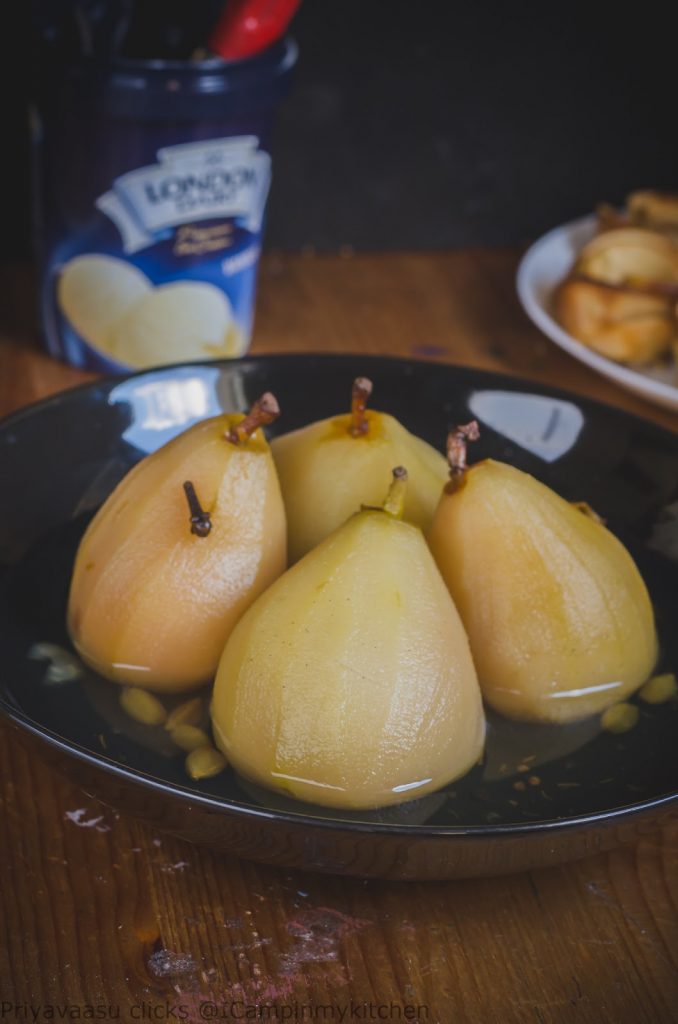 Ingredients (serves 4)
4 nos pears
1 litre of water
12 nos cardamom pods, crushed
5 nos cloves
1 teaspoon saffron strands
½ teaspoon vanilla extract or 1 vanilla bean cut and paste scrapped
1 cup sugar
Vanilla Ice-cream or chocolate chip ice-cream for serving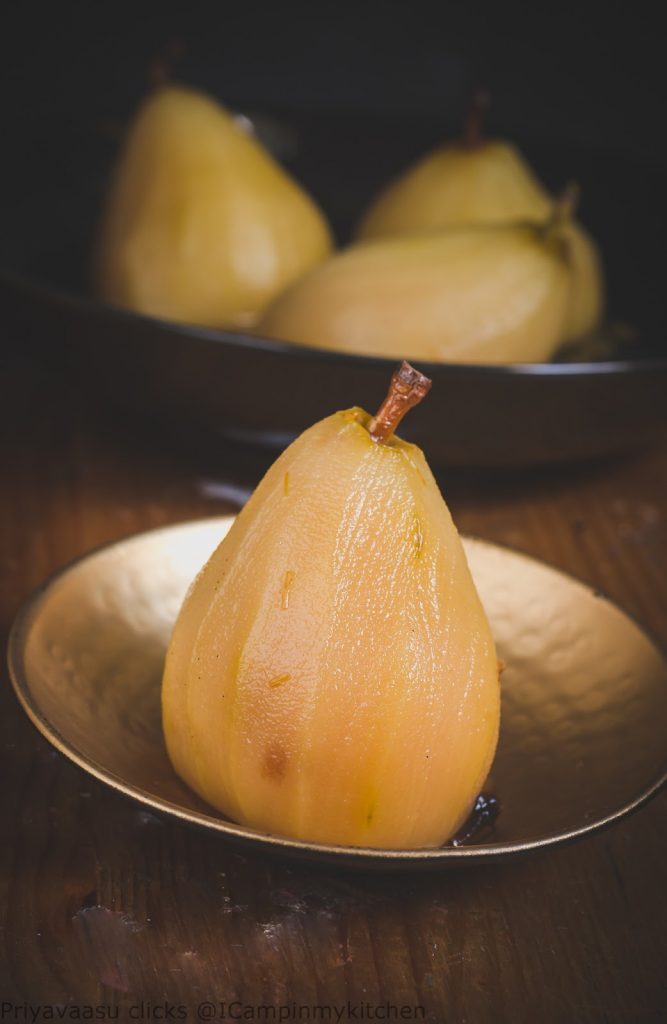 Method
Wash and peel the pears, keep the stem intact. If possible core the pears. I used my melon-baller and cored it from back.

Take water in a pan, that can hold 1 litre of water and also immerse the pears well. I used my pressure pan. Add the peeled and cored pears, crushed cardamom, cloves, saffron strands and sugar. Let it cook in medium flame,covered.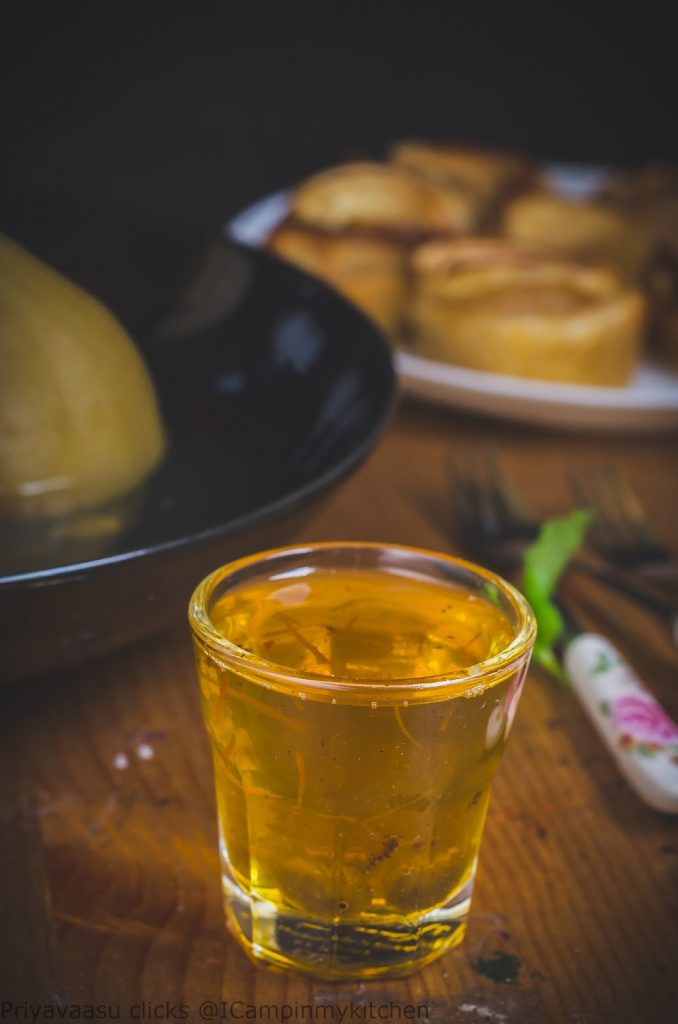 It took around 45 minutes - 1 hour. Take it off the stove. Let the pears sit in the spiced and sweetened water overnight refrigerated or at-least a minimum of 6 hours for better infusion of flavors.
Take out a cup of poached liquid, take it to stove and reduce it to ½ cup.

Just before serving, remove a pear from the poached liquid, place it on the serving plate, drizzle the saffron glaze generously, serve it along with a scoop of ice-cream

.
Check out the Blogging Marathon page for the other Blogging Marathoners doing BM#71