For the second day, i came up with a savory spread with minimal ingredients i found in my refrigerator. Seriously, i didn't go for grocery shopping this week. i m yet to get fresh vegetables, all i had was 2 ridgegourds,  i was thinking on making ridgegourd chutney or ridgegourd kootu. Then it struck i can make some savory spread for tomorrow's breakfast with the peels, so went ahead and make kootu/dal with the ridgegourd, and reserved the peels for this yumm spread. 
None will believe it is made of peel, just add the right ingredeints together and you have yet another spread for your roti/bread.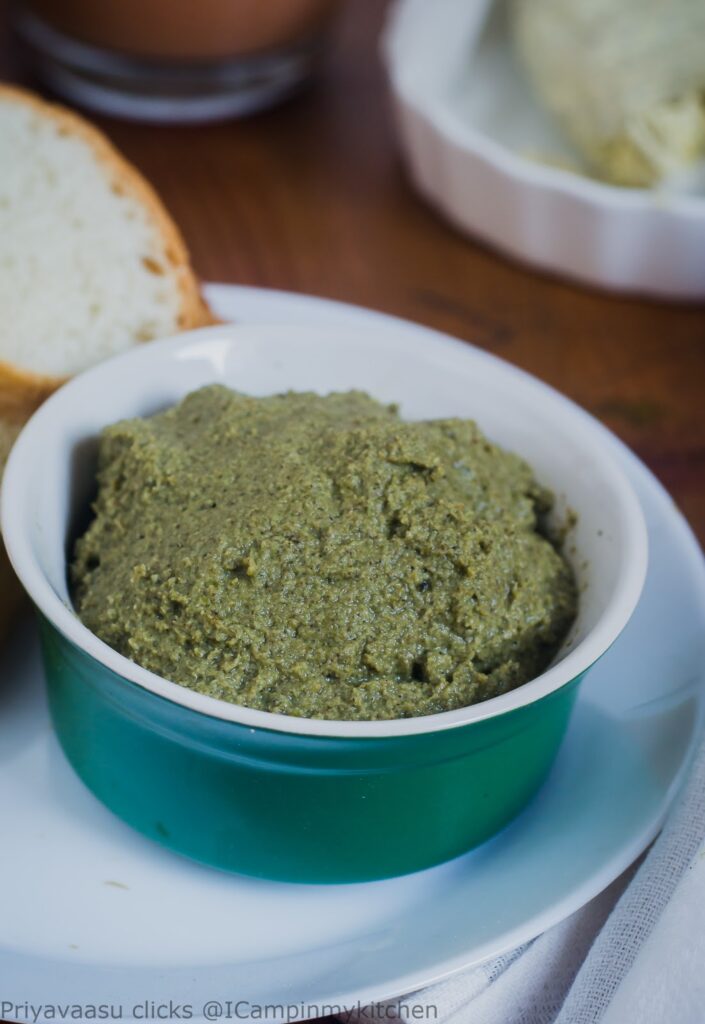 Do not reduce the green chilies here, the spread will turn out bland. If you want a astringent taste to the spread, then add juice of half lemon after blending. I liked it as such and it tasted yumm with the toast along with Garlic mint butter and i also had it with roti's for my breakfast, loved it totally!!
Ingredients
peels from 2 ridgegourds, approximtely ¾ cup, tightly packed
3 tablespoon freshly grated coconut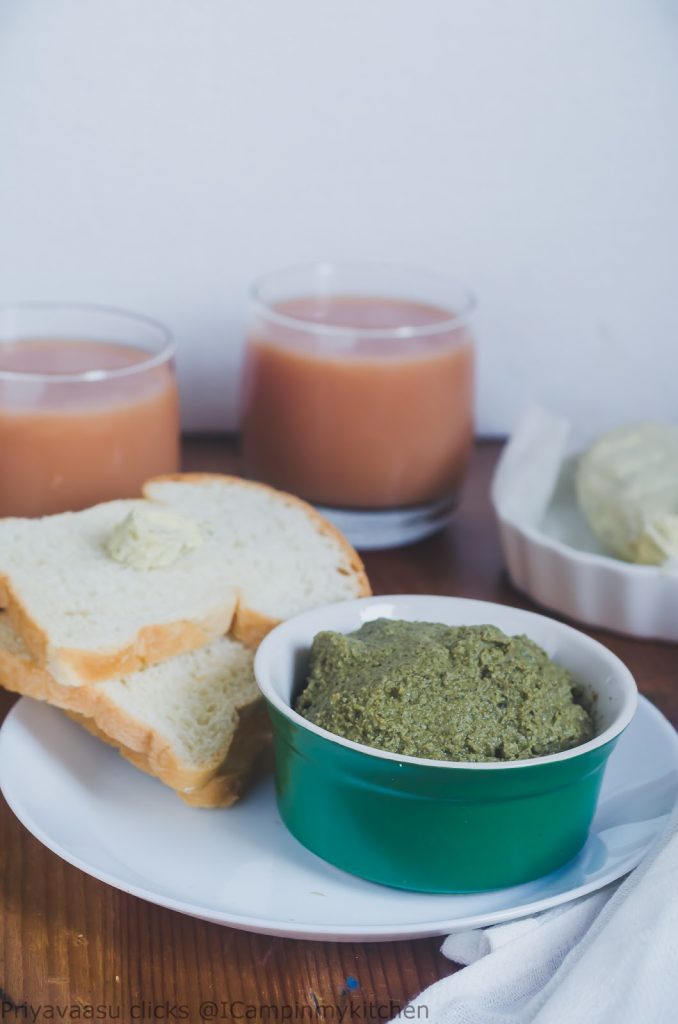 Method
Wash the peel well in running water. Heat a pan with 2 teaspoon of oil. When it is hot, add garlic andgreen chilies to it, saute for 2-3 seconds.Next add the washed peels and saute until they wilt a bit. Take abotu 8-10 minutes in simmer flame.

Take it off the stove, add mint leaves and coconut to this hot pan. Let it cook for 10 minutes.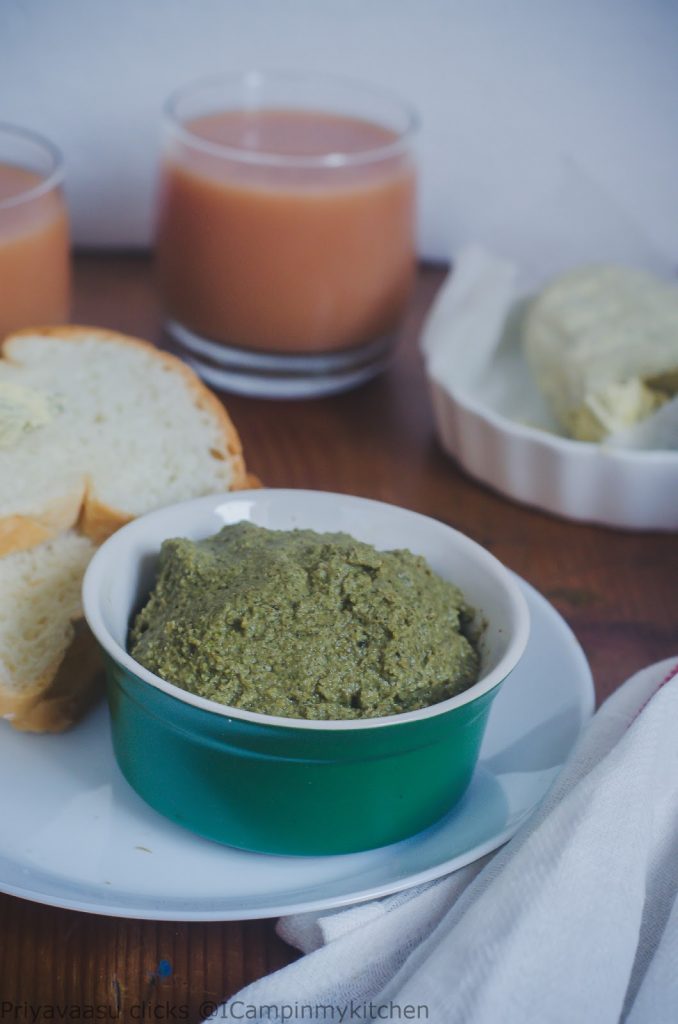 Take all the sauteed ingredients in a mixer jar, add salt and blend well. Add 2 tablespoon of water and blend. Do not add too much water. The mixer might get stuck because of the peels. Be patient, open the mixer, use a spoon and mix it well, and blend again. 

Transfer the spread to a serving bowl. Serve along with toasted bread or make a Cutney cheese sandwich.