I love roasted cauliflower, since i made this tikka masala, i m always ready to toss them spices and throw into the oven. While looking for a decent mash, that everybody at home would love, i came across this cauliflower mash with roasted garlic.
The beets mash was a hit at home, though my elder one wasn't ready to try it, my lil one enjoyed it with his dosa and curd rice. My hubby too relished it with dosa and also rice. So, i wanted another recipe, which would win stomachs(hearts too) 😁
Since i like cauliflower, i was sure, even if nobody is eating this, i would enjoy. But to my surprise this recipe too is a winner. None knew it is just cauliflower and garlic blended with just milk. I served it with dosa, for some i smeared it inside the dosa, others just enjoyed it as a side.
So, trust me when i say, your people would enjoy, because i have a hysterically critical family when it comes to food!
Ingredients
250 grams cauliflower florets
1/2 tsp black peppercorns
coriander greens for garnish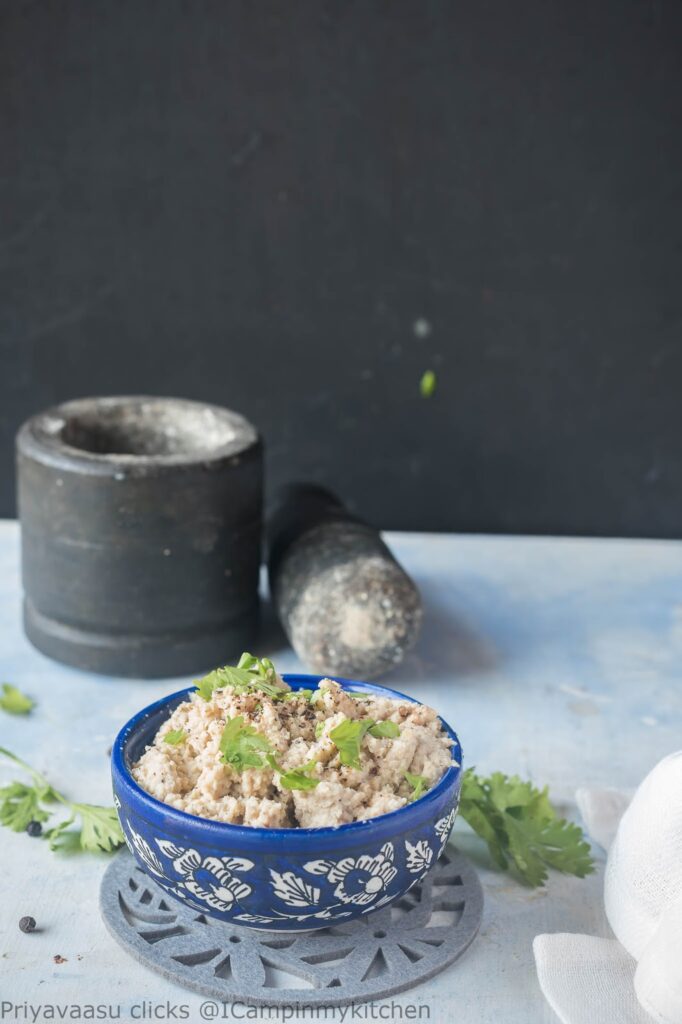 Method
Preheat the oven to 200C

Blanch the florets in warm water for 2 minutes, drain and keep aside. In a large baking pan, add the florets and garlic.

Add oil to the florets, mix it all together with your hands. Bake/Roast in the preheated oven for 45 minutes.

Remove the roasted veggies from the oven, let it cool. Take them in a blender along with milk/cream, add salt and blend smooth.
Remove the mashed veggies to a serving bowl, add a dash of pepper and coriander greens for garnish and serve.