Finally the last post of Cooking Carnival 2016,a simple roasted garlic, that pairs pretty well with toasted bread or can be added to whisked yogurt or cream cheese for a yummy dip. 
i love them as such, everyday morning in empty stomach. For those who dread eating raw garlic, try these roasted ones, you will not be able to stop with one.
Sorry for the bad picture, these were taken the night navrathri started, i couldn't click during day, so i managed something with my phone, before the day ended. Will try to take a decent picture sometime later. 
Ingredients
3 bulbs of garlic, i used indian garlic
1 tablespoon of olive oil
aluminium foil for baking 
Method
Remove the papery outer cover of the garlic, Keep the head together, chop the tip of the garlic bulb.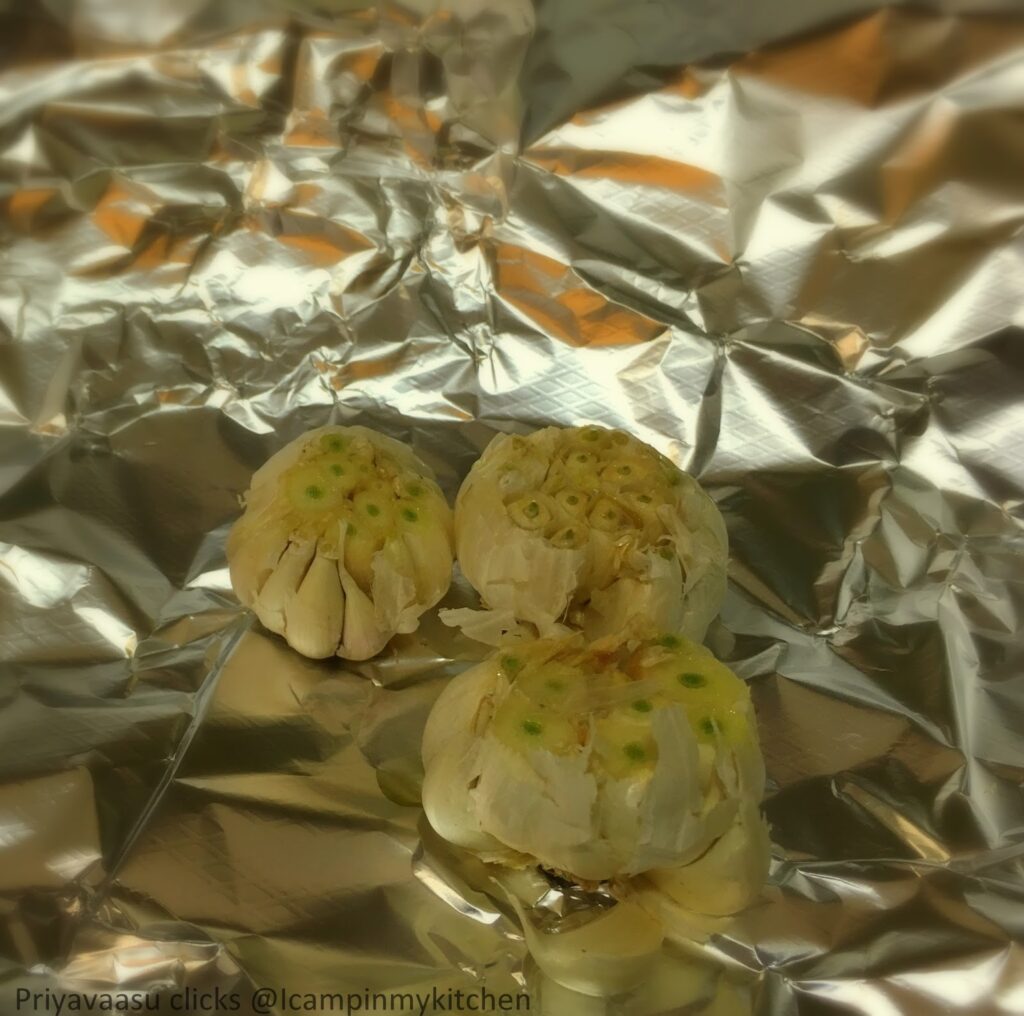 Before popping into the Oven
Keep the garlic on the aluminium foil, with the head part down, slowly pour the olive oil on  the garlic, covering all the cloves. 

Close the aluminium foil. Pre-heat the oven to 200C, roast/bake the garlic for about 30-40 minutes. Remove the garlic from the oven after 5 minutes. The garlic must have turned light brown, and soft, when squished the flesh pops out mushy. 
After 40 minutes of roasting in the oven
Enjoy soft, mushy pulp garlic over your toast, or mix it with cream cheese for a flavorful spread, or simply pop it every morning in empty stomach for a healthy heart.