For the second week of BM, i chose the theme : Dips/Spread/Chutneys. Originally i planned a strawberry and cream cheese dip, an easy one, no work at all. While getting the ingredients from the fridge, i noticed the cream cheese was very less 😞. I rememberd Usha's post of Roasted Strawberries, thank god for my memory, i made these. They saucy berries, are tasting so good, i couldn't stop eating these saucy berries and licking the juice clean off the spoon.
Usha has clearly mentioned in her post, that there was too much liquid after roasting it, so i increased the temperature a bit and roasted them for 45 minutes. Even then there was liquid, but it was bit thick and saucy. Loving it every bit, can't wait to top it on my toasts tomorrow.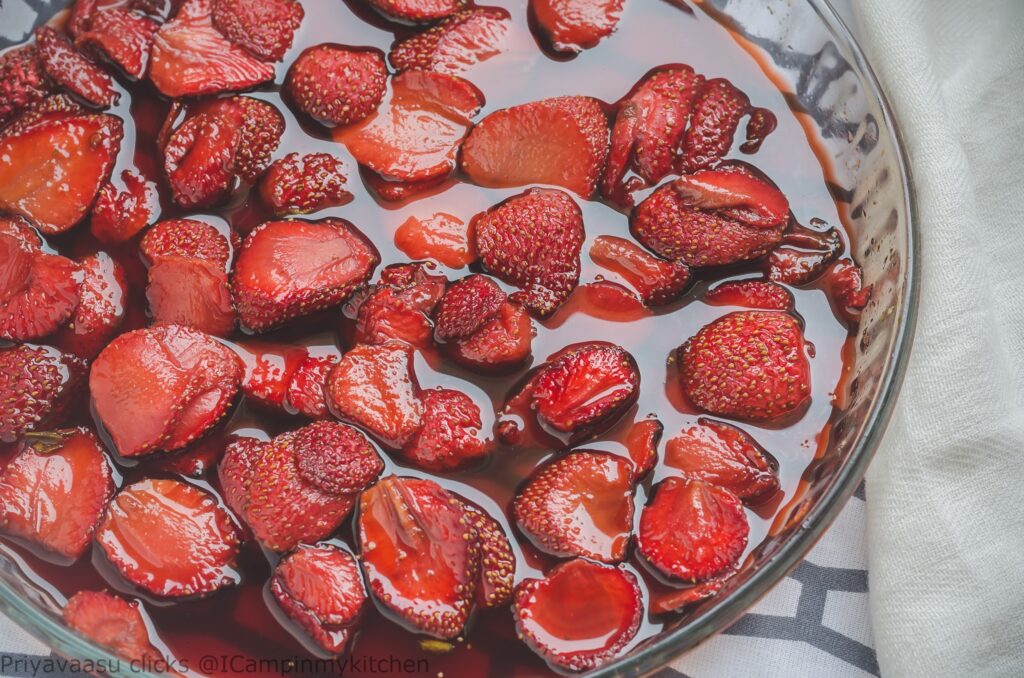 500 grams of fresh strawberries
1 teaspoon vanilla extract
¼ teaspoon red chili powder (optional)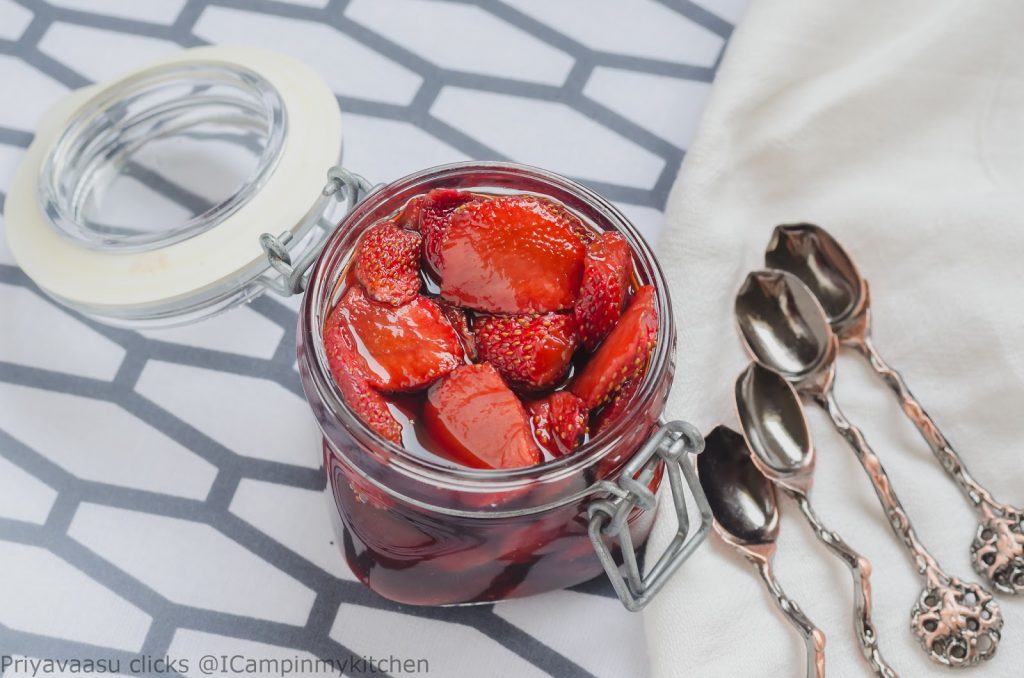 Method
Wash and hull the strawberries and chop them into 3 slices each. Spread the sliced strawberries on a baking pan.

Add sugar, vanilla extract, ginger and chili powder. Use your hand and mix them well, so the strawberries are well coated with sugar and spice mix.

Preheat the oven to 200C and roast the strawberries for 40-45 minutes. Once done, remove them from the oven. let it cool. Transfer the contents to another air-tight jar and refrigerate it.

Enjoy this spread on your toast or on your morning cereal,just add it to your yogurt tub and enjoy the goodness.