As i said in my earlier post, finding a new chutney every time, gives me a great challenge and i m loving it. In this series of "Baked Vegetables", i present you another dip with just roasted veggies, that compliments Rice/roti/idly/dosa so well. 
This Salsa is given a 5-star rating by my dear taste tester, my elder one, who enjoyed this salsa with rice and also with his breakfast dosa. I even topped it on my baked eggplant and loved the flavors.  
Ingredients
1 teaspoon red chilli powder mixed with ¼ cup of olive oil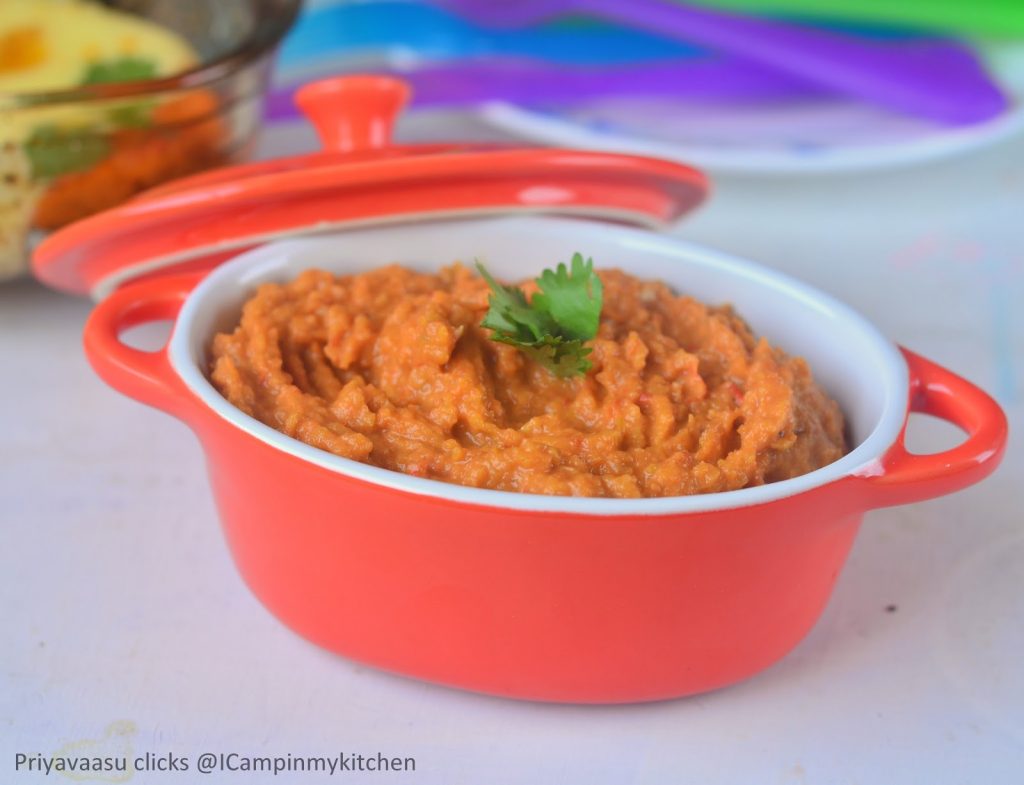 Method
Mix red chili powder with olive oil and keep aside for 15 minutes for the flavors to seep.

Wash and cut the veggies into 1 inch cubes. In a large baking tray, toss together all the veggies and drizzle half the oil to it and mix well with your hands.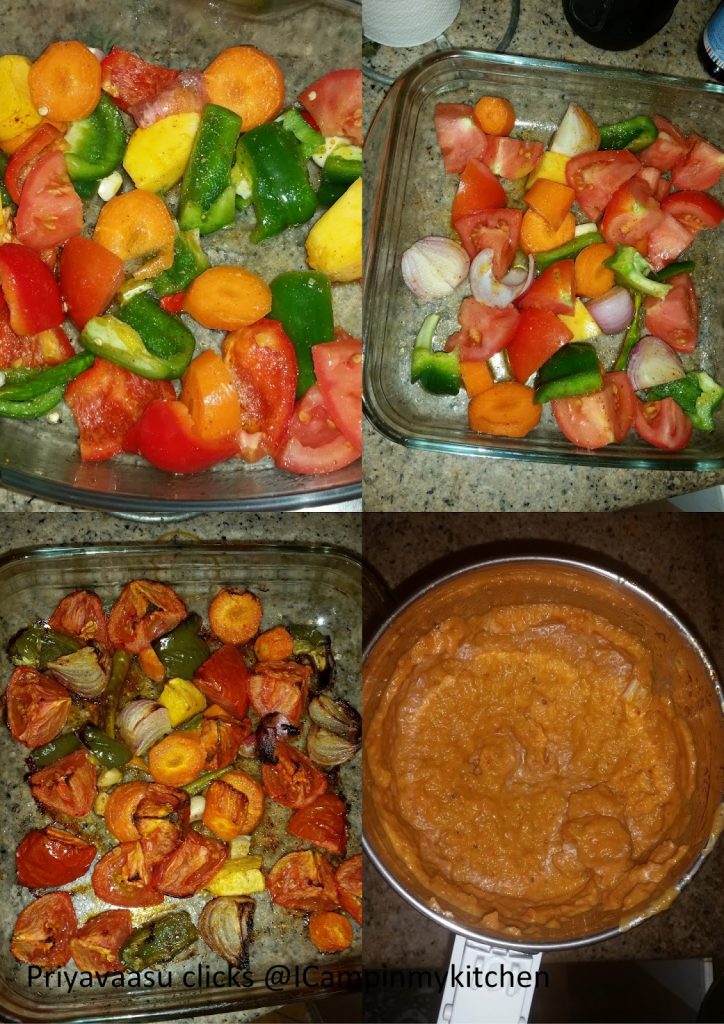 Preheat the oven to 200C and bake the veggies for 40 minutes or until soft and browned on top.

Take the veggies out of the oven, let it cool completely. Take them all together in a blender add salt and blend it little coarser paste.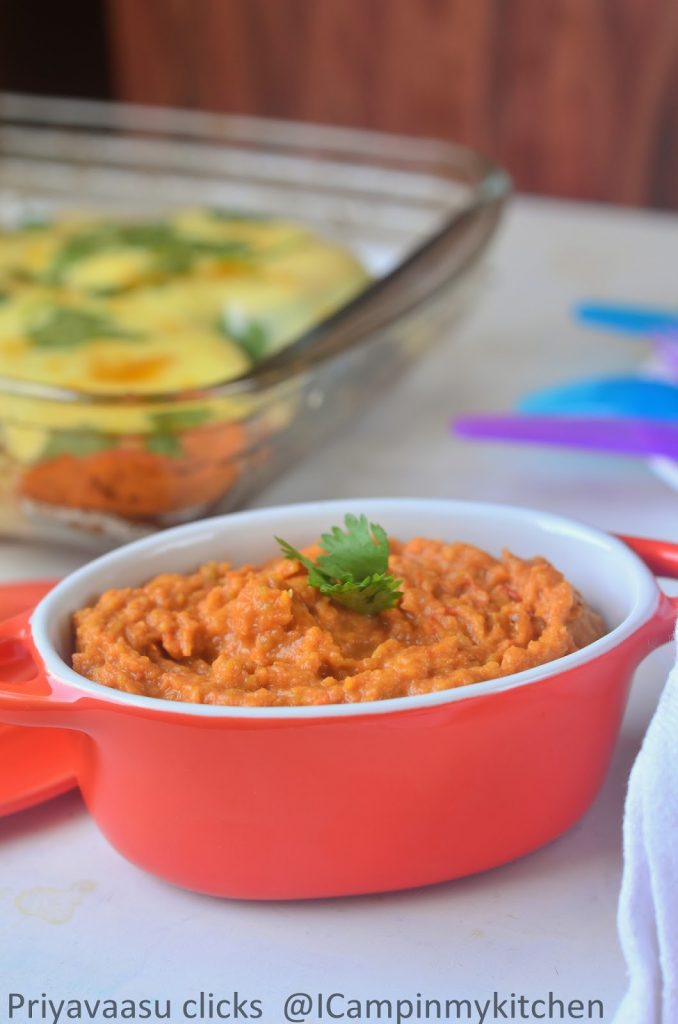 No need to add any liquid, the tomatoes in the mix will take care of it. Remove it to a serving bowl and serve it as condiments with main course dishes.