Caramel sauce, ever since i made the coconut caramel sauce, a vegan version of the original caramel sauce, i really wanted to make this version with cream! It is relatively simple recipe, i wonder what took me so long to try this delicious sauce.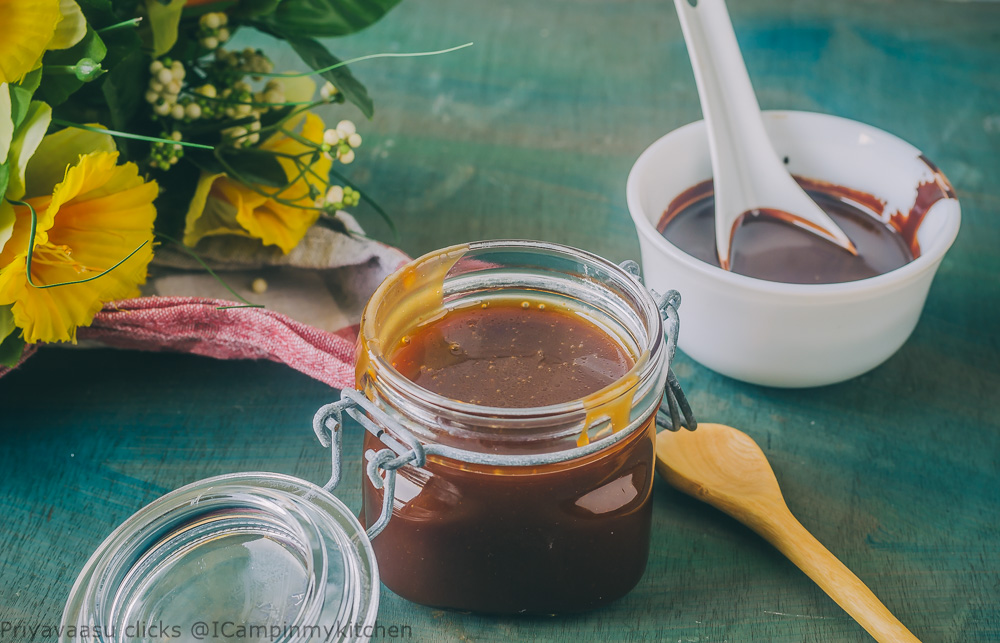 Thanks to the theme, i m loving these ice-cream toppings i made all this week, wet walnuts is still waiting its vanilla ice-cream, whereas we enjoyed the magic shell on our Blueberry strawberry ice-cream and Nice-cream stick!
This caramel sauce will definitely finds its match in the coming days, may be yumm shake or on a cake, but it will never go waste!
Ingredients
1 cup granulated sugar
⅓ cup butter
⅔ cup heavy cream (35% fat)
a pinch of sea salt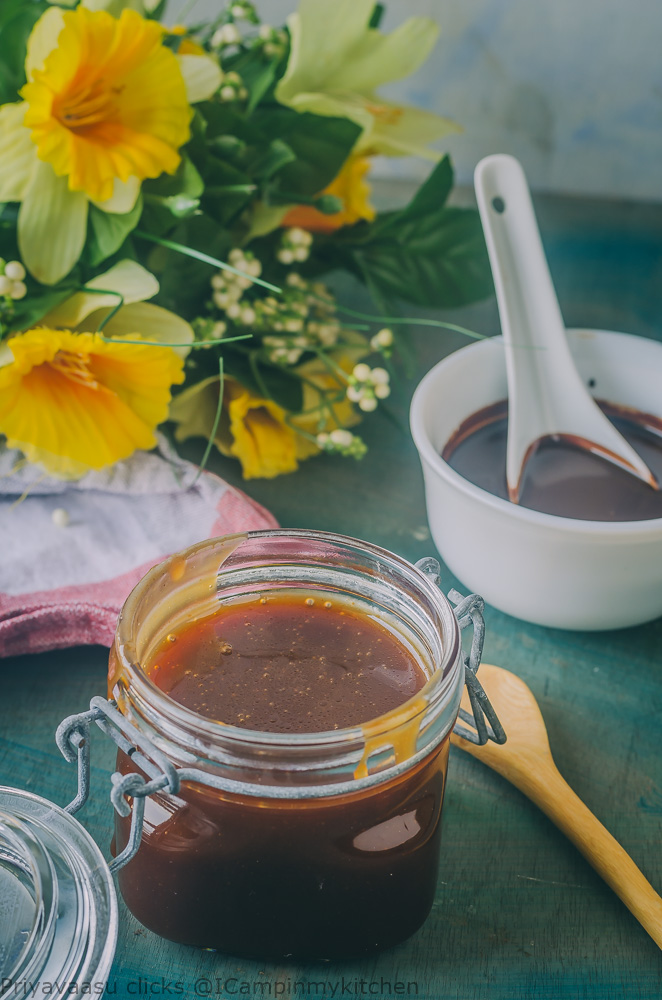 Method
In a deep sauce pan, take sugar and put it on medium heat. The sugar will start clamping together first and after few minutes, it will start melting. Make sure to keep the flame low and keep stirring occasionally.

Once the sugar melts to a amber hue, add butter to it and whisk well. When you add butter to hot sugar, it will start foaming rapidly, so it is good to use a deep sauce pan, to avoid the spill and splatter. Keep whisking until the butter melts.
Next add cream in a thin stream to the hot sauce while whisking it. Be careful as the sauce might splatter, since i have used a deep pan, i didn't have any spill or splatter.

After the cream add salt to the sauce and allow it to boil for a minute, take it off the stove and let it come to room temperature, store it in an air-tight container in the fridge.
Refrigerated sauce will solidify, microwave it for 30 - 60 seconds to bring to pour-able consistency.