While looking for a dipping sauce for the soft and spongy Tingmos/Ting momos,  most of them have paired it with Sepen sauce, some have made it little mild, some as spicy as the usual. First i wasn't sure, whether we will like the original spicy sepen and secondly i didn't want to tame the original sauce. 
As i was searching, i landed here and liked the combination. Maybe because i love the taste and crunch of sesame seeds and preferred to make it. 
I loved the sauce as such, while my hubby preferred to thin it a bit and drizzled over the momos or i should say he dunked them into the sauce and relished it!!!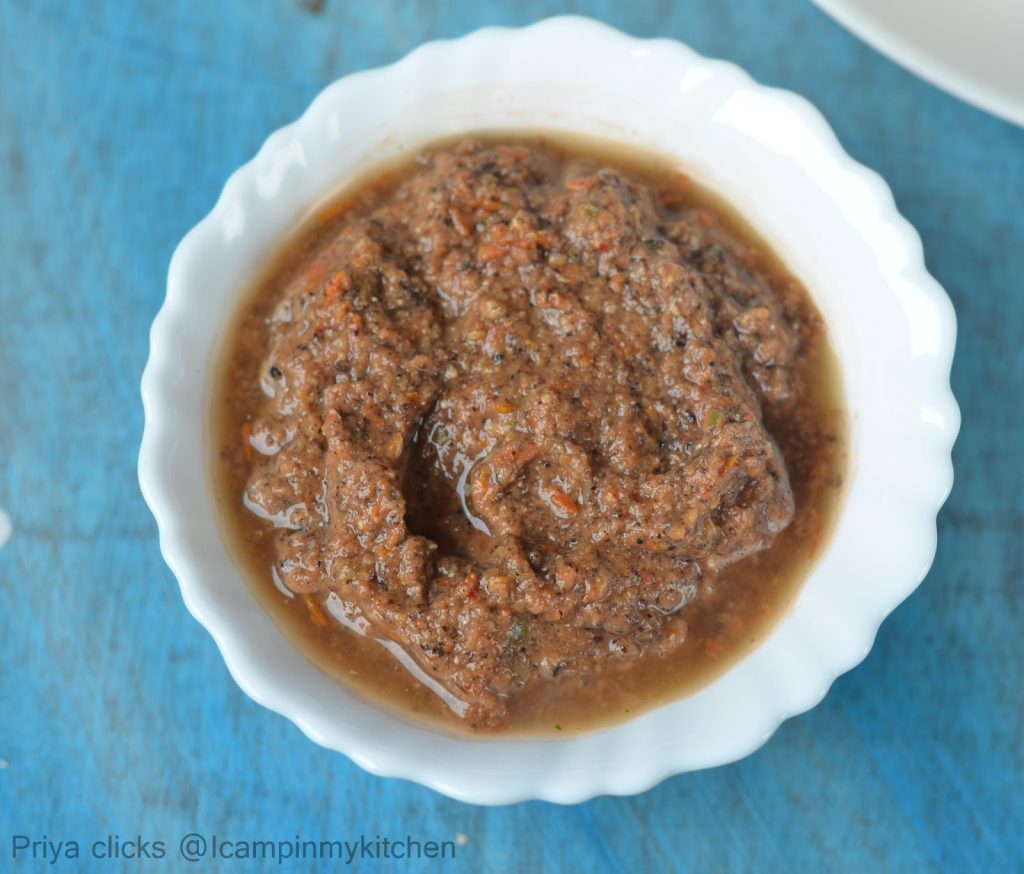 Source : Gormandize
Ingredients
4 tablespoon sesame seeds, i used black sesame seeds
1 tablespoon fresh coriander
Method
Heat a dry non stick fry pan over a medium heat. Add the sesame seeds and toast for about 1 minute. I normally heat the pan and add the seeds, when it starts cracking, i remove the pan from the heat and keep swirling the pan for even heat and  toasting. Remove the seeds on to a plate and let it cool.

In the same dry pan, dry roast the red chillies and the whole tomatoes for about 2-3 minutes. Keep the flame simmer and stir often to avoid burning of tomatoes. Once the tomatoes skin blister and start leaving juice, take it off the flame. Let it sit along with sesame seeds and cool.  
Combine the sesame seeds, red chillies, green chili,  tomatoes, crushed garlic, coriander and water in a food processor and blend for a minute into a sauce.

Transfer the sauce into another serving bowl and serve it along with tingmos.