One of the easiest recipe to make, if you spring roll pastry sheets in hand. And you can make so many varieties of it, just by changing the seasoning. I made 3 varieities in 30 minutes. And they all vanished just like that. Kids loved these thin, crunchy wafers.
My favorite was the pickle flavor. I mixed a teaspoon of mango pickle into the oil and brushed the final set of sheets with this pickle oil. Voila, what a taste😋!! Both my kiddos loved the garlic and pepper flavored ones. Do try and let me know how you liked it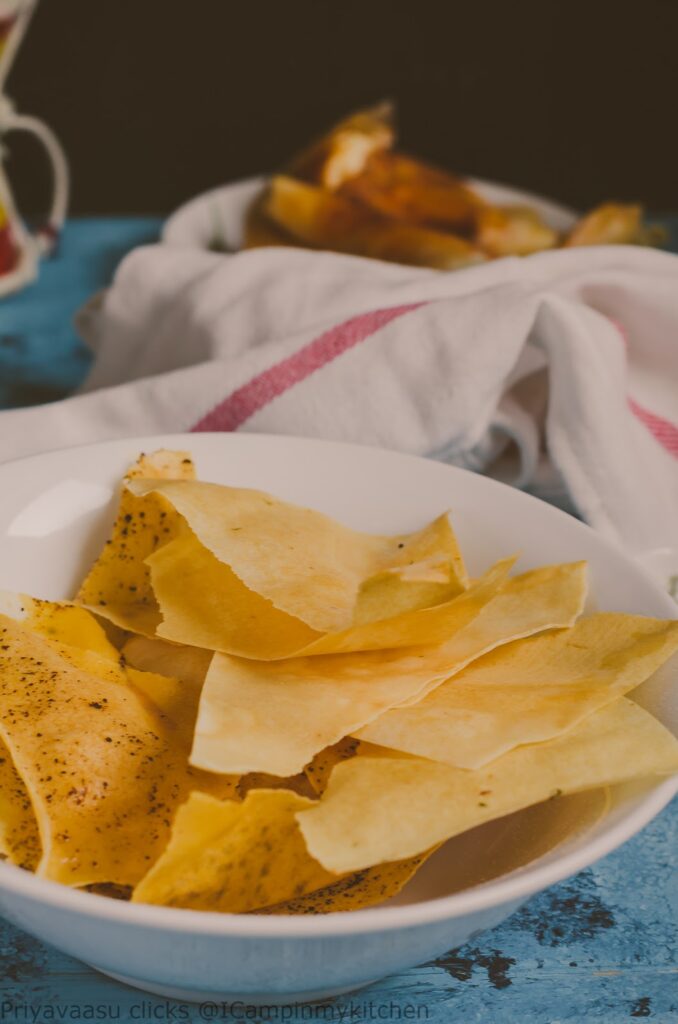 Ingredients
10 nos spring roll pastry sheets
The Seasonning
4 cloves of garlic, minced
1 teaspoon dill leaves, minced
½ teaspoon freshly pounded pepper
Warm ¼ cup of oil over the stove or in the Microwave. When the oil is hot, add minced garlic, dill leaves and pepper powder. Let it sit for 30 minutes for the flavors to settle well. I made this herbed oil on the stove.

Thaw the spring roll pastry in the fridge for an hour or two, then leave it on the counter for 30 minutes before making the chips.

Preheat the oven to 220C. Cut/tear each pastry sheet into 4 pieces. Arrange the sheets in a greased baking tray. Brush the cut sheets with the herbed oil.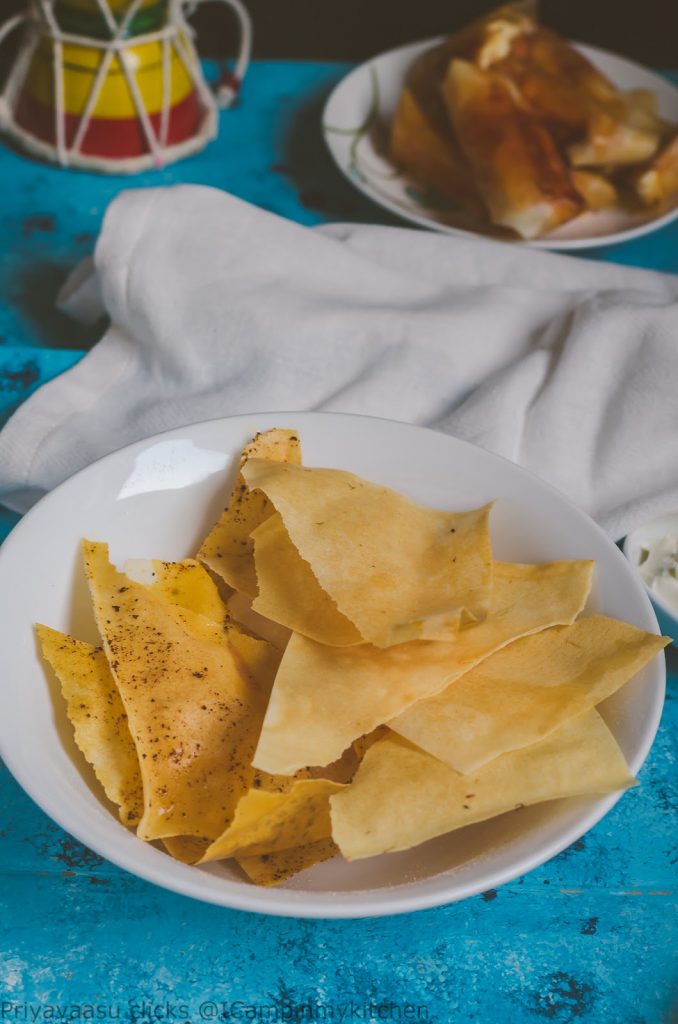 Bake them in the oven for 5 minutes or until they are crispy. Remove them from the oven and serve.

I made 2 flavors one is plain garlic and the next batch with pepper. I even tried with pickle masala, it was out of the world.