Strawberries, i m seeing them everywhere near me. After the super gorgeous Strawberry Mocha cake and Strawberry white chocolate cake, here is yet another strawberry recipe in my kitchen. A recipe that is repeated almost every week, or will be repeated until i stop getting fresh strawberries.
Homemade strawberry jam, both my kiddos do not faovr sweet jams, so i never buy jams or chocolate spreads at home. My hubby loves marmalade, if not you find a jam bottle, it will be his marmalade, which i despise, urggghh!😒
When i made fresh strawberry compote for my cakes and desserts my lil one started relishing it with his roti and bread. This time, i made a small jar for him to enjoy. I have added some spices to bring some zingg to the jam, feel free to add or omit any of the spices below. But i would strongly recommend cinnamon and cloves, they really give a nice spice to the jam.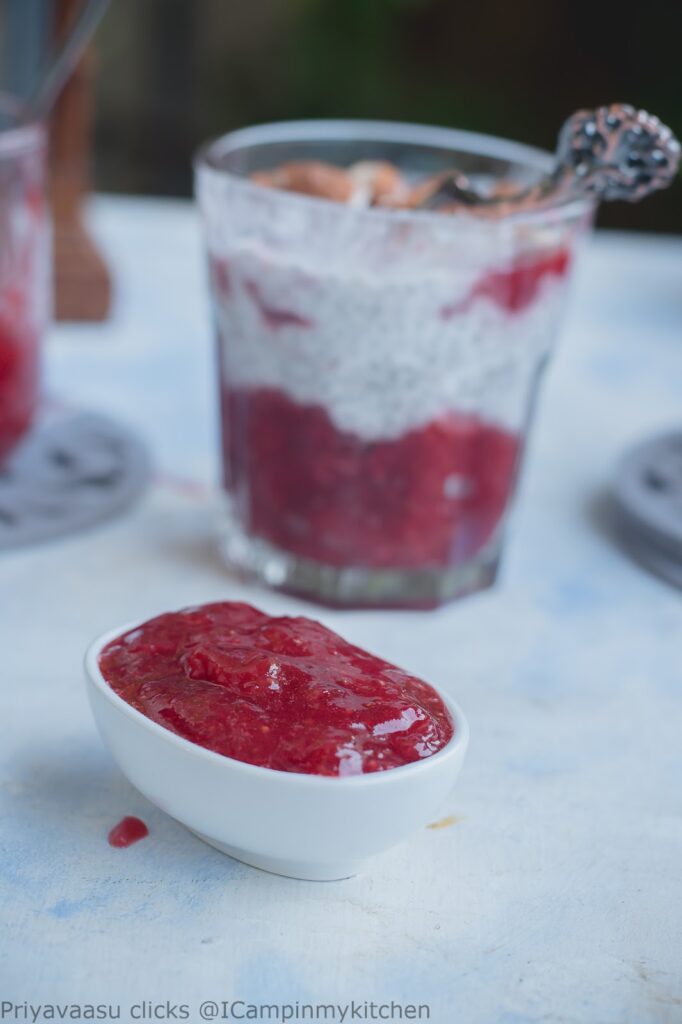 The jam can be refrigerated and stays good for 2 weeks, it never lasts that long at home, 1 week max that's it. Do try, it is way better than store-bought with lot of preservatives or any colorants.


Ingredients
3 cups chopped strawberries, approximately 500 grams of berries
½ cup - ¾ cup sugar
4 nos cloves
a small stick of cinnamon
a pinch of nutmeg powder
4-5 pieces of candied ginger
Method
Wash and hull the berries and chop them. Take the berries in a heavy-bottom sauce pan, put it on heat in a simmer flame.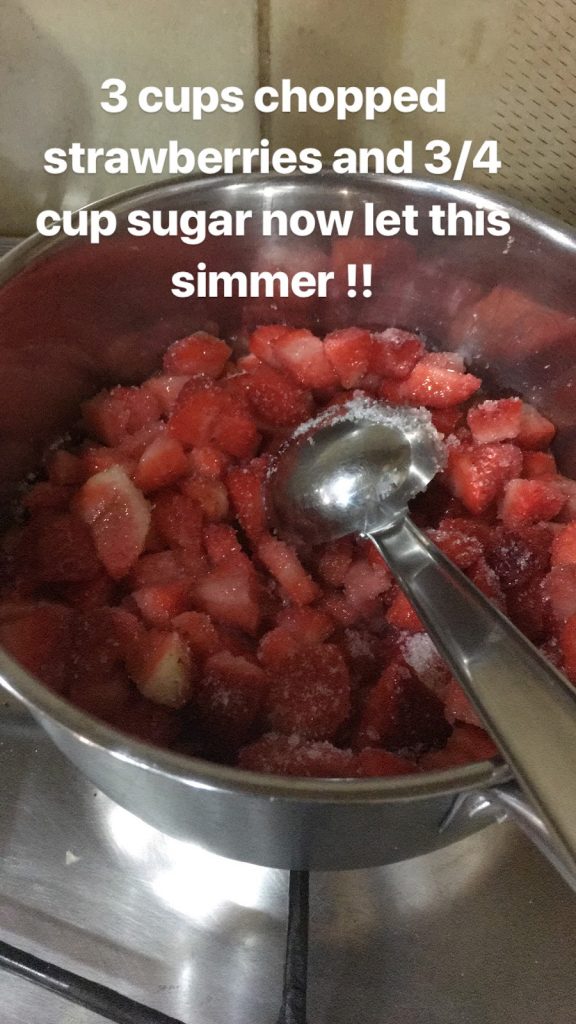 Add sugar to berries and mix well.The sugar will start to melt and the berries will nicely cook in the sugar. Now add the spices, cloves, cinnamon bark, nutmeg powder and candied ginger. I added them as whole, you can also pound them and add it to the jam.
Now let this cook in simmer, after 10-15 minutes, the liquid will be fully absorbed and berries would lose their shape and all come together as you stir the jam.

Another way to check the doneness is, put a drop of jam on a plate and it should stay, if it runs, it still needs little more time on the heat.
Take it off the stove, let it cool completely. Store this in an air-tight container in refrigerator. It will stay good upto 2 weeks, make sure you use clean spoons.