I came across this recipe, while gawking @ Foodgawker. Was totally in love with the picture and i wanted to try a vegan version to know how it will taste. Believe me, the richness of this creamsicle's while taking every slurp, was amazing!!! Sun is Mercilessly roasting us here, the temperatures are very high during the day and we constantly look for something Chill to cool us. So, these Fruit Popsicle's served double the purpose, a delicious summer treat and healthy too!!! Made it last weekend and we all enjoyed slurping this, watching a nice movie!!!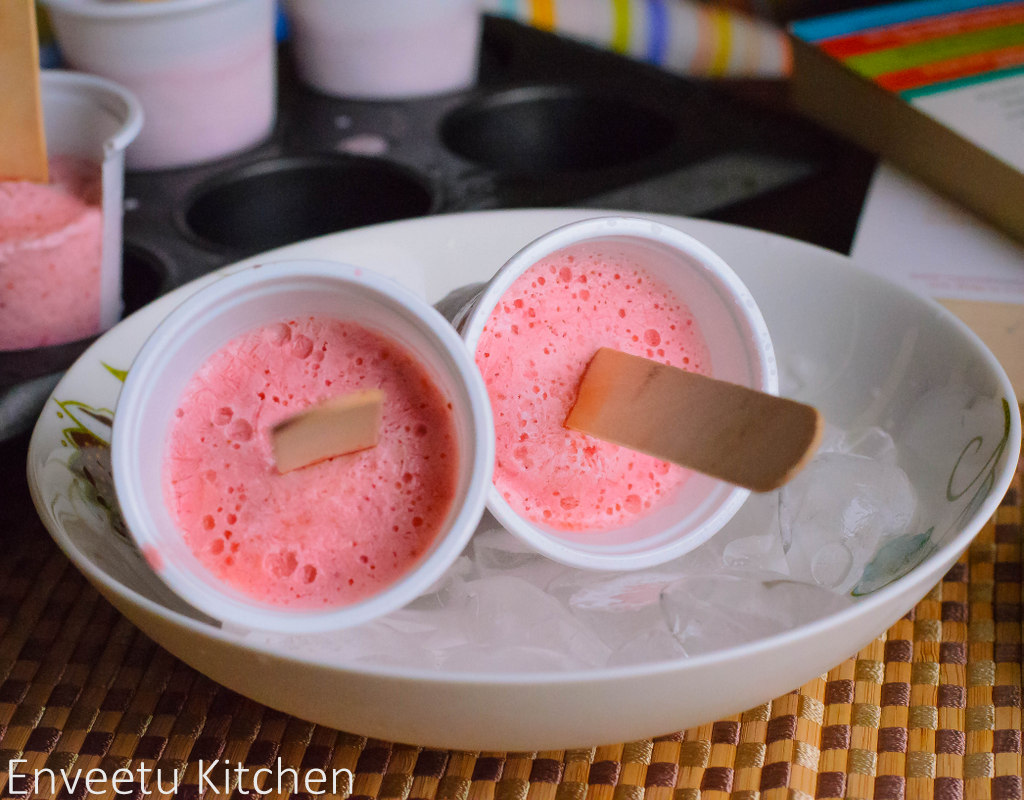 A Perfect Party snack, what is a kids's party without Ice-cream, so this batch goes straight to Kalyani's Space, where this month's Kids Delight - Party Ideas, is happening, an Event by Srivalli.
Ingredients
A Small box of Fresh Strawberries, about 1 to 1-½ Cups
1 Can of Coconut Milk (300ml)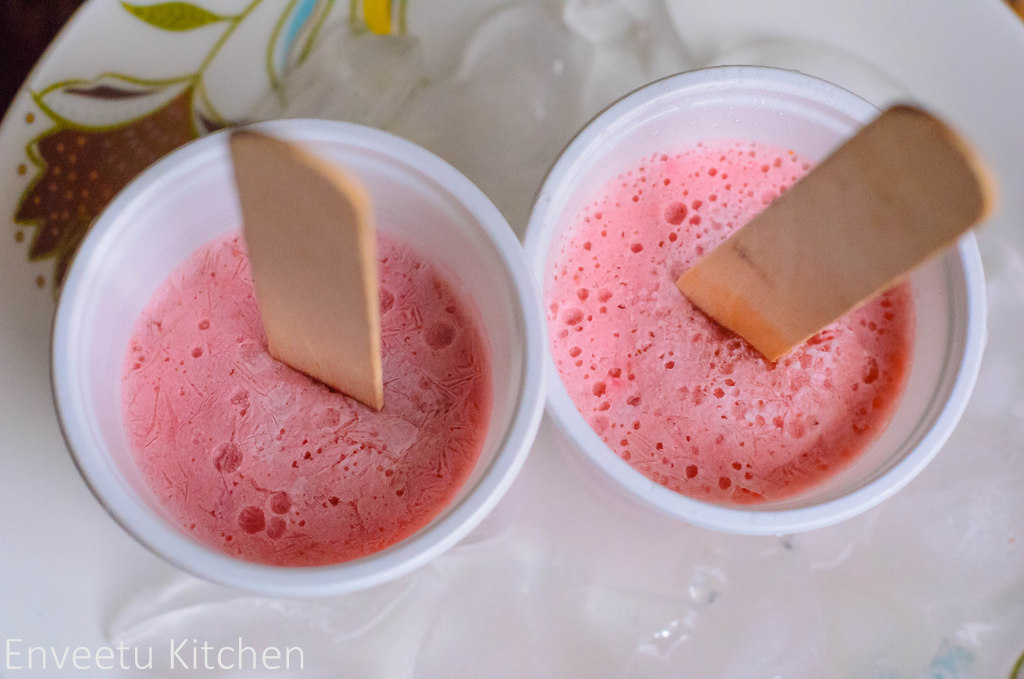 Method
Wash the Strawberries. Remove the stem portion of the berries and also the white portion beneath it. This together is called hulling the strawberries.

Take the berries in the blender, Add half the coconut milk to it and Blend until smooth.

Add the remaining Coconut Milk and Blend until mixed.
Transfer the blended mixture into Popsicle moulds. If you dont have Popsicle mould like me, then divide the mix among 6 plastic cups and place the cups in a muffin tray and Stick it in the freezer.
After an hour or two, insert a ice-cream stick in the center of each cup.

Let it sit overnight.

Before Serving, Just cut open the plastic Cup from a Side and peel it to remove. Enjoy, Slurping!!! 🙂