Rice mix podi's and thogayals(chutney's) are indigenous part of south-indian kitchen. Rice mix podi's(powder's are life-savers in many house-holds. Bored to cook, wife gone for vacation, no mood to cook for one, these podi's come for our rescue. I have quite a list of podi's in my kitchen and i m never bored of trying a new one. Somewhere in the net, i came across dried neem flower podi, that gave me the idea for sundaikaai/turkey berry powder.
I had salted turkey berry and so i haven't added any salt to the final podi. If you are using unsalted berry, then add salt accordingly. Turkey berries are naturally bitter, so the final powder also has some bitterness, but if you love the taste of these berries, you will love the podi too.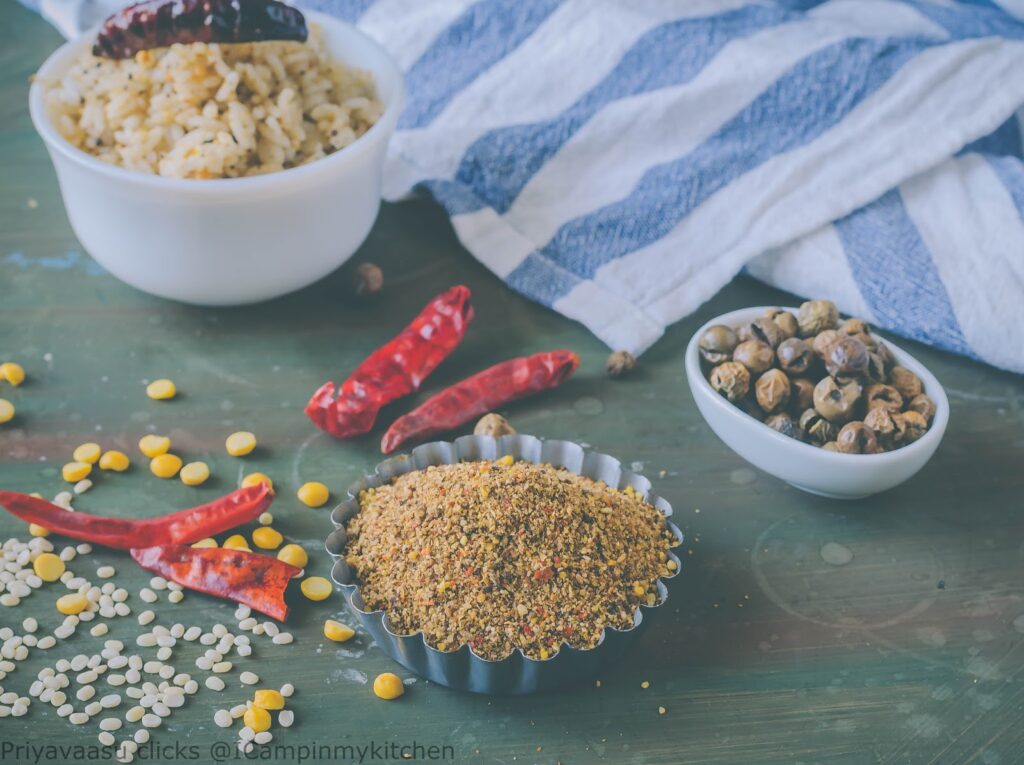 Ingredients
¼ cup urad dal
3 tablespoon chana dal
1 tablespoon coriander seeds
1 tablespoon white sesame seeds
1 cup dried turkey berry (salted ones)*
¾ cup dried coconut powder
10-12 red chilies
*If the berries are not salted,please add salt to the condiment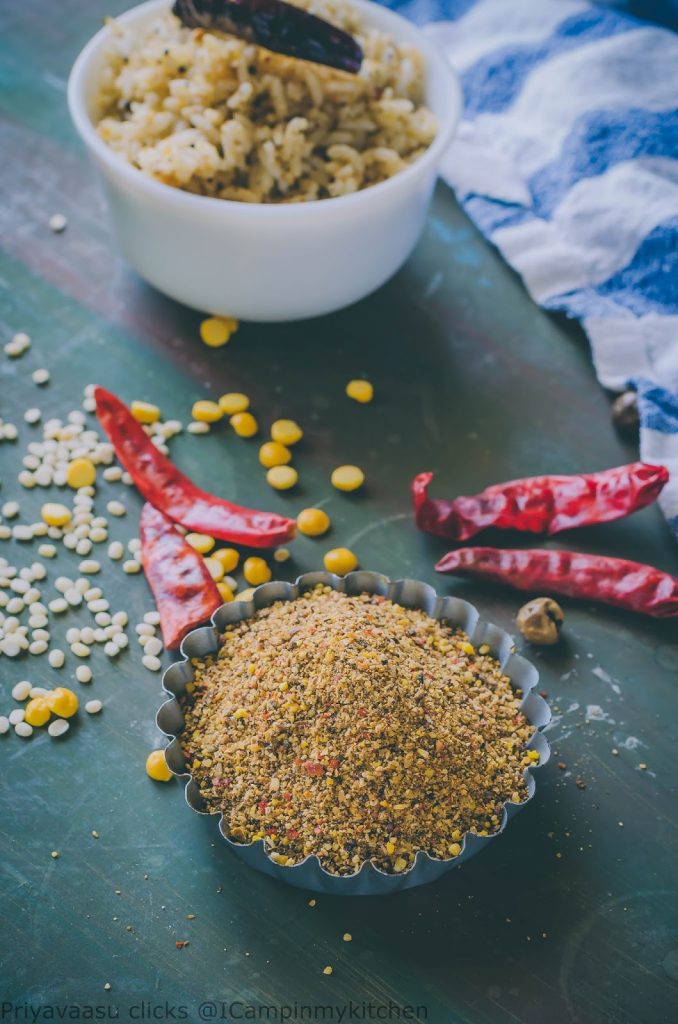 Method
Heat a wide pan, dry roast each ingredient except salt(if adding) separately. All the ingredients must be golden brown in color. Keep the flame simmer and roast.

After roasting, let the ingredients cool completely. Take the roasted ingredients in a mixer jar and grind it to a coarse powder.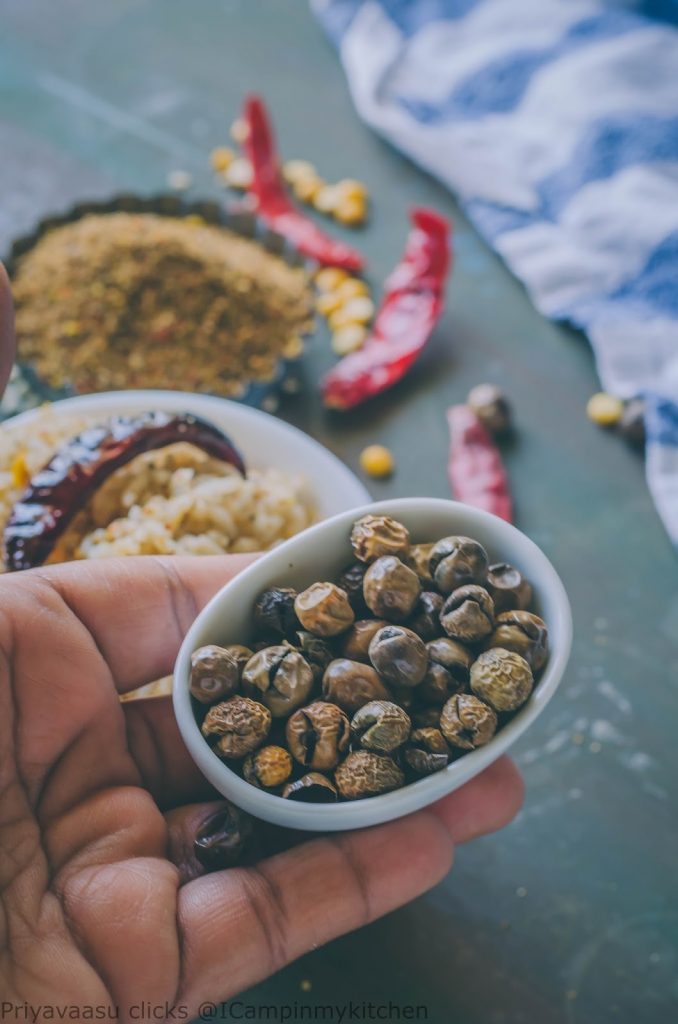 Ingredients
2 tablespoon of sundaikaai podi/Turkey berry powder
¼ teaspoon each urad dal and chana dal
Method
Heat a tablespoon of oil in a tadka pan, spluter mustard seeds, add chana dal and urad dal and red chili.

Pour the sizzling tadka over a 1 cup of steaming hot rice, mix 2 tablespoon of powder to it and mix well. Serve hot with some crisps by side.