While i picked this theme: Arabic cuisine for this week, i seriously didn't decide what am i going to cook? Breads, no already people at home are making me a Bread Maniac Label, so i just kept it aside as i need them for all my experiments in the coming months especially with 30 odd breads in hand, no, not now!!!!
So, i zeroed in on making dips/condiments, that can be served along. Seriously, didn't know there is so many varieties of dips in this cuisine. The Humble hummus can be mixed and matched so many fruits and veggies to get a different variety! Since i was baking a bread for our dinner today, i thought this cucumber dip would serve the purpose.
The original recipe includes dill leaves and dried mint leaves. I didn't have dill leaves in hand and had fresh mint leaves. But then, when i was googling for this recipe, there was actually lot of mix and match in the herbs. So, keep the star in the recipe cucumber and hung curd untouched and play with the seasonings. I loved the taste of mint and garlic in the dip. My LO enjoyed it with the spelt bread.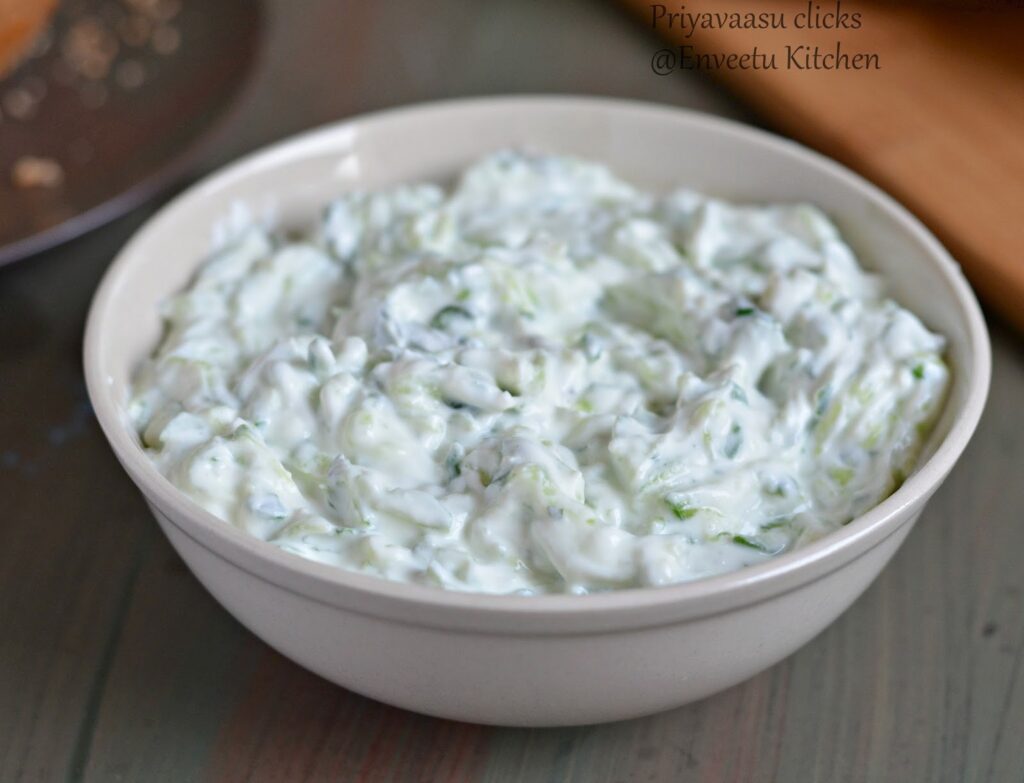 Ingredients
2 sprigs of fresh mint leaves
½ teaspoon fresh lemon juice (i didn't add)
a pinch of freshly ground pepper
Method
Take the yogurt in a cheese cloth, tie it and let it sit on a strainer for the whey to drain down. I just left it for an hour on the kitchen top. Since it is cold here, i left it on the counter, if it is a warm climate, i would advise to keep it in the refrigerator.
Once the hung curd is ready, wash the cucumber, do not peel, shred it and keep aside. I drained the juice of cucumber and used it along with the curd whey to knead chapathi dough. Pound the garlic with salt in a mortar and pestle, add it to the shredded cucumber.
Wash and finely chop the mint leaves and add it to the cucumber. Now add the hung curd to this and mix well. Taste and add lemon juice and pepper.

Serve it straight away as a dip for any bread or refrigerate until use.
Check out the Blogging Marathon page for the other Blogging Marathoners doing BM#48