Another interesting and flavorsome chutney with sesame seeds and urad dal. I have added sesame seeds to the original urad dal chutney recipe, to give it little flavor. I love toasted sesame seeds in my condiments, as expected it gave nice flavor to the chutney and paired well with the Azhagar dosa.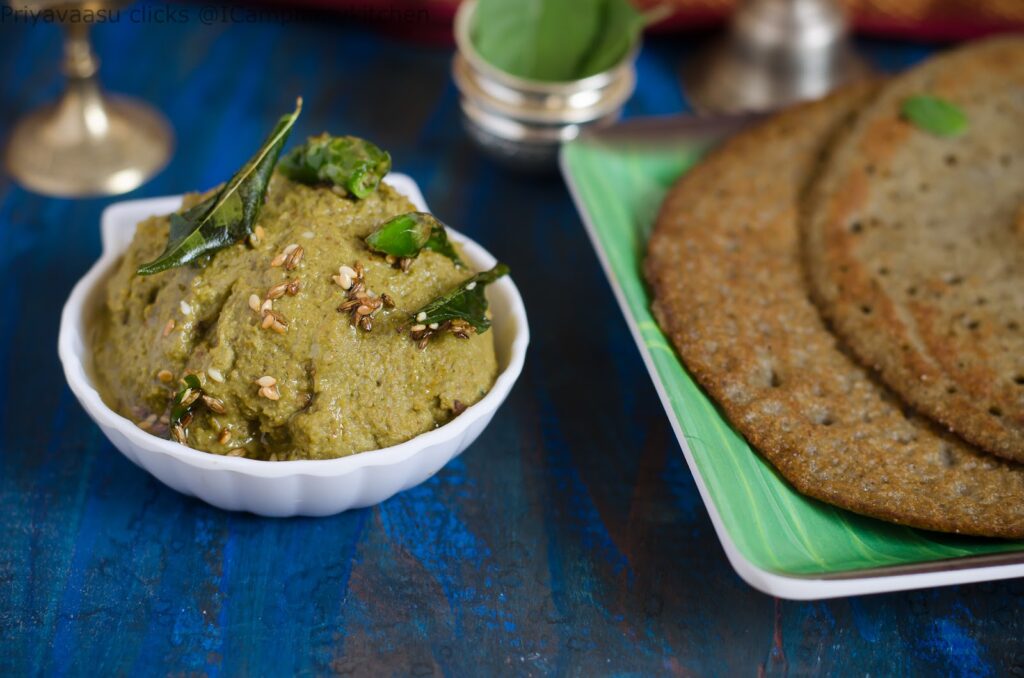 Ingredients
¼ cup Urad dal
¼ cup white seasame seeds
⅓ cup of freshly grated coconut
6-8 nos round red chilies
marble sized tamarind
2 strands of curry leaves
Handful of free coriander leaves
1 teaspoon salt


Tempering
½ teaspoon oil
¼ teaspoon sesame seeds
1 green chili, chopped
2-3 curry leaves.
Method
Dry roast Urad dal and white Seasame seeds until.golden brown. 

Transfer it to a flat plate, let it cool completely.

Take the roasted ingres td along with chilies,coconut, coriander leaves and curry leaves, along with tamarind and salt.in a mixer.Grind it to a fine chutney  using ½ cup of water. 

Transfer the chutney to a clean bowl.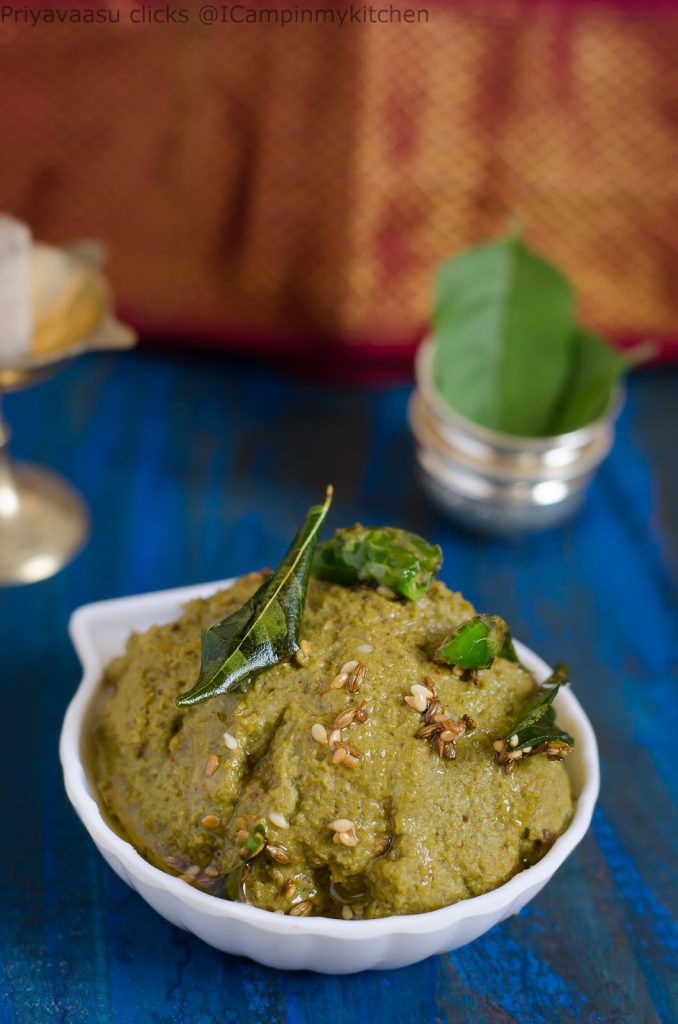 Heat oil for tempering, crackle the sesame seeds, add green chili and curry leaves, pour the sizzling tadka over the chutney. Serve  it along idly/dosa.